This project is one of our successful project and favorite.We were focused on felling of calm ,mindfulness and fresh.Specially we mixed some of our traditional material and global material with to get contemporary minimal luxury concept.You will notice teak wood...
This interior presents spaces of the bedroom combined with bathroom. As the solution of design of these rooms are used a mixture of minimalistic style with classic details. Calm, natural colors promote rest and relaxation. Beautiful and expressive stone veneer...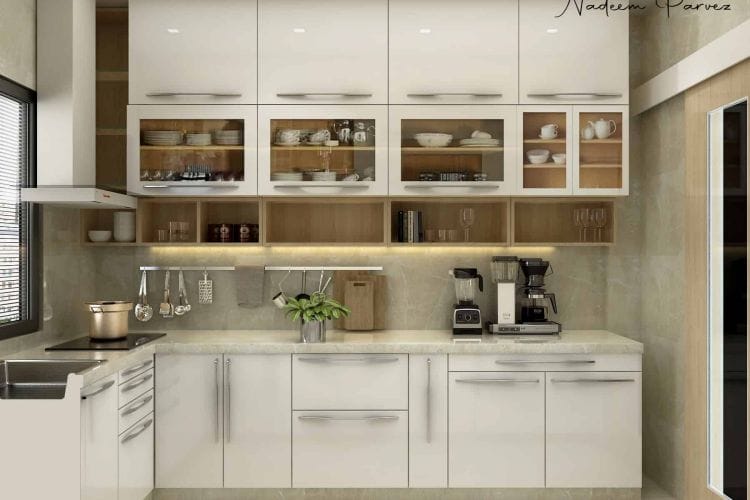 Client wanted an elegant and contemporary Kitchen for her. She wished for a simplistic experience and yet a luxurious one which is contradictory in itself. So I chose to make a minimalist work and eye soothing color of contrast white...