The interior design for this apartment represents something more than just a change in scale for Boué Arquitectos. In this project, located inside an architectural revitalization development in Donceles and Héroes del 57 streets in downtown Mexico City, the design strategies were based on functionality, efficiency and flexibility of the space.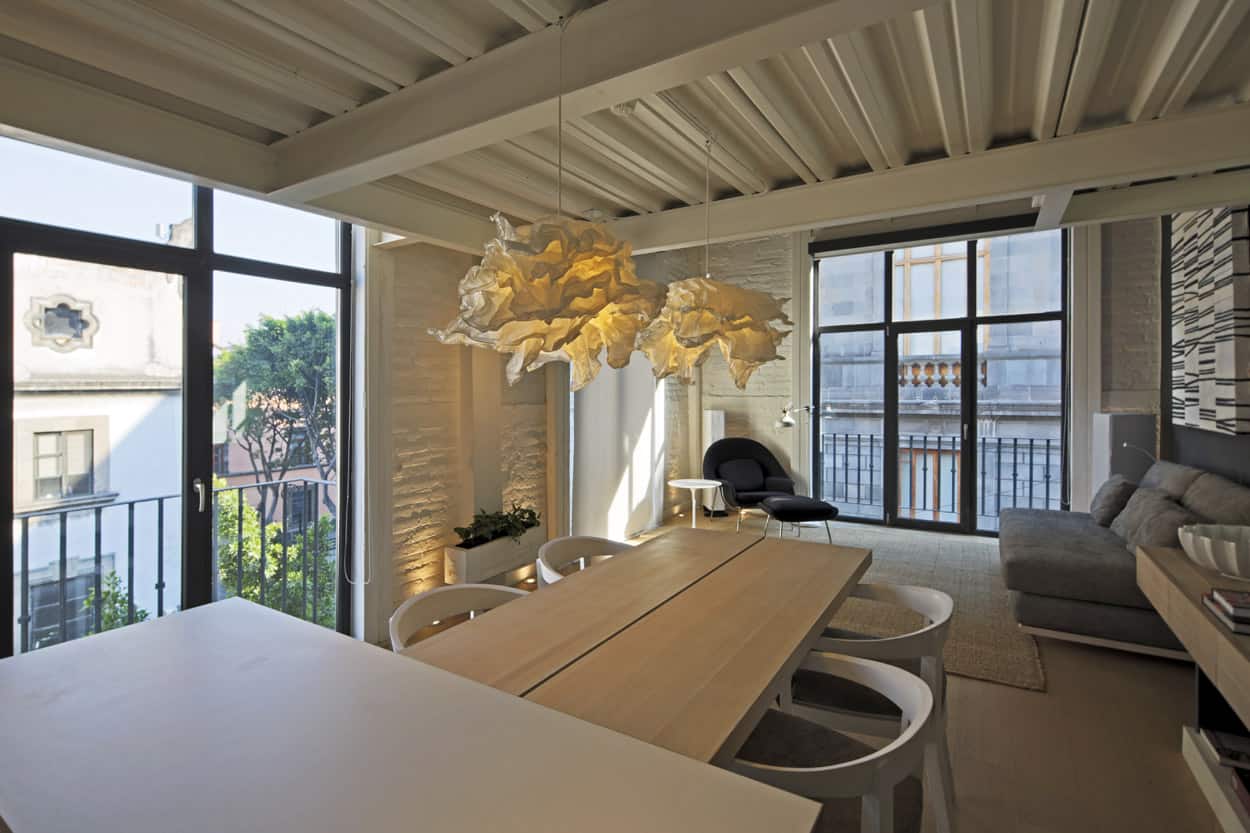 This two levels apartment configures the entire public area in the main floor —where the entrance is located— and the kitchen, a guest's bathroom, dining room, and the living room are found. The last two the spaces enjoy a privileged view towards the National Museum of Art and have a magnificent double height, which frames large windows that open to a series of balconies where to contemplate different angles of the historical center of the city. A magnificent privilege that offers this renewed language space with a formidable historical load due to its location.
The private area —formed by the master bedroom with bath and dressing room— is located in a middle room taking advantage of the double height. The whole structure of this space was done with metal decking giving priority to the neutral sobriety. Art is incorporated into the interior design in a variety of formats, leaving the stridency outside, to enhance a whole ambiance where comfort and intimacy are the main characters.
Así, lo extremadamente funcional ha tenido un tratamiento cauteloso para garantizar comodidad, privacidad y elegancia. El ejemplo más claro lo ilustra la escalera que conecta ambos niveles: una pieza de lámina rolada —que al vincular verticalmente lo público y lo privado— fusiona el área de servicios con la zona pública, siendo más una pieza escultórica que un elemento funcional. Un refugio urbano en el corazón de la atmosfera histórica de la ciudad de los palacios.
Architect:

Gerardo Boué – Boué Arquitectos

Photographer:

Marcos Betanzos