Wabi-sabi is a Japanese philosophical concept that offers a more connected way of living by embracing imperfections, simplicity and the beauty of everything as it stands through the passage of time. These are the ideas I wanted to embody in this project. I wanted the main floor of the house to reflect the intentional lifestyle of prioritizing the joy of simple living and the freedom of knowing one is exactly where one is meant to be.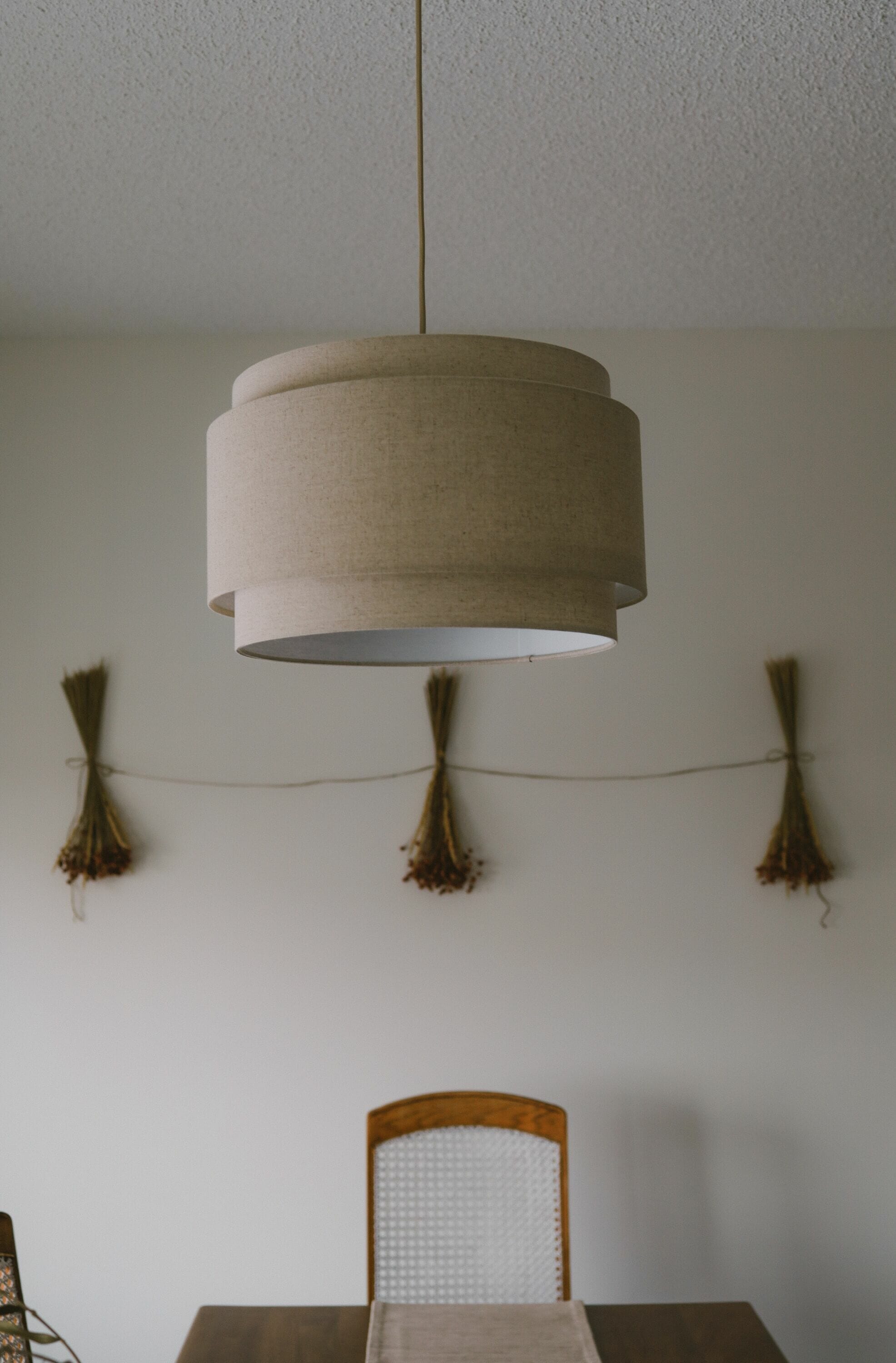 This is my first home and I wanted to take this opportunity to live intentionally. I tried to create an oasis for myself – a retreat from the hustle of everyday life in the city. A space where I can slow down, find peace and gratitude in the small things in life. I wanted the space to reflect what I wanted to achieve in my mind and spirit.
Embracing the beauty of imperfection, I tried to incorporate as many natural elements and textures as I could. I welcomed the charm that exuded from a scratch in the table or a dent in the vase. Furthermore, by investing in fewer, higher quality products, I hope to have items that could age gracefully as time passes. For colours, I kept it predominantly organic and light with some darker pieces to ground the space. I added a few pops of colour in order to make the space more dynamic but still keeping in the realm of neutral, earthy tones.
My guests love how peaceful they feel when they're in the space. The space is easy on the eyes and my guests take the time to appreciate the various decor, despite the imperfections they may posses. The most complimented elements are the arched doorway and wooden slat wall in the living room.
Budding Interior Designer/Decorator:

Eddie Huang