Mint lounge – hookah club, which will soon be opened in Moscow. We created a cozy relaxing space where you can pass a good relaxing time with your friends and taste the aromas of the oriental smoke. This is the room with high ceilings thus we decided to add a second floor, stipulating it with glass partitions.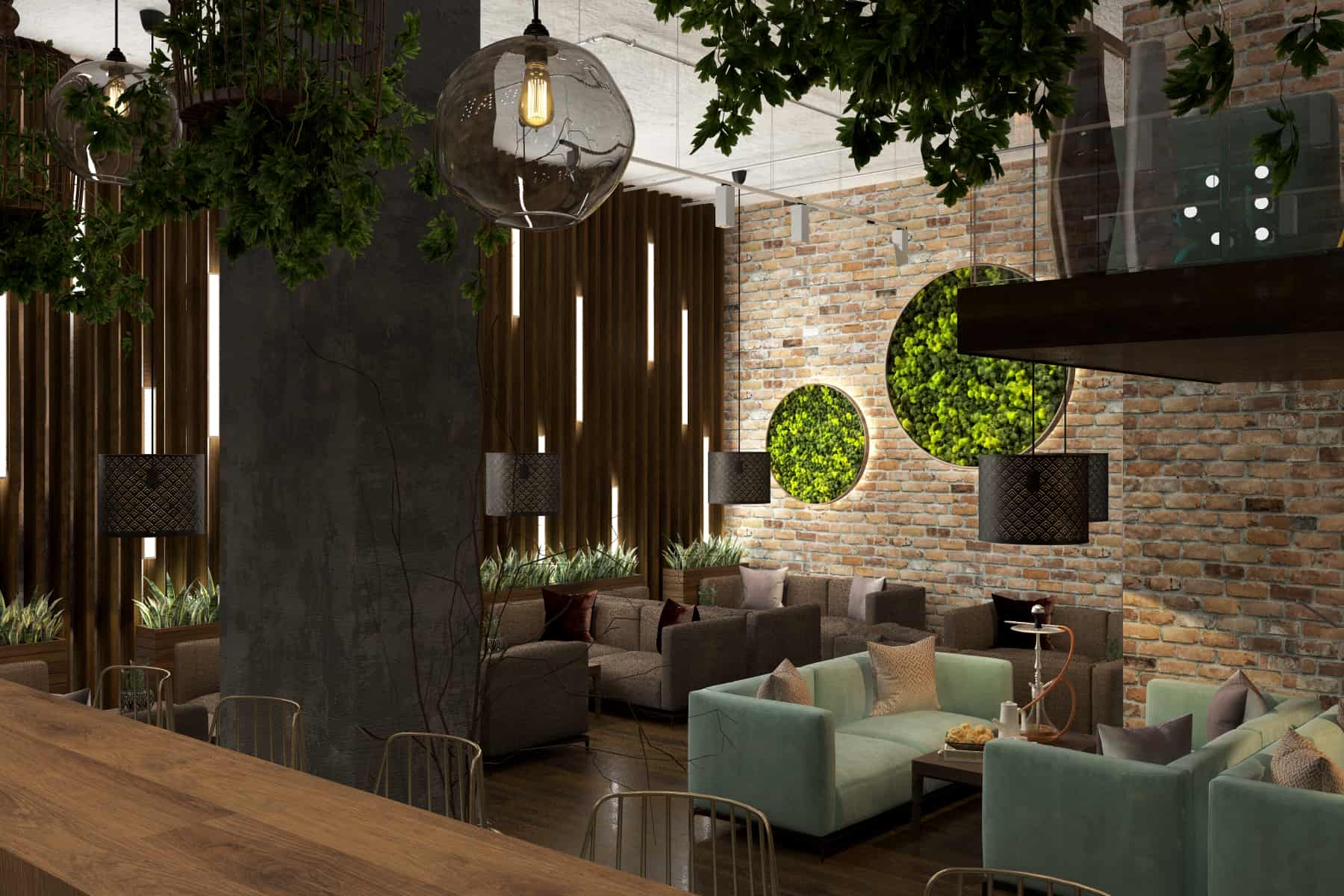 Materials
In the project we used natural materials: aged brick, decorative concrete and wood. One of the walls was decorated with wooden beams among which we set up LED lights. Bar counter was finished with wooden panels in the color of light oak.
Furniture
There we have double place sofas of two colors: turquoise and camel wool color.
Light
To create a muted space we used local lighting. Over each table we hanged chandeliers with a lampshade in oriental style. The bar area has chandeliers of colored blown glass.
Decor
To give fresh and exotic notes that are typical of the oriental style we used artificial and natural plants: pots with ficuses next to the sofas, gilded cells above the bar stand with hanging lianas, a photo zone with tropical plants and African jugs.
Restroom
In the toilet we used the same materials as in the main room. On the floor we put a tile with tree texture and the walls were covered with plaster for concrete. One of the walls was decorated with moss and the mirrors were installed in the floor with backlighting that appends an accent to the zone with moss and the mirrors.
Interior Designer:

Sirazetdinova Alina