This is a stool concept for kids. It is some kind of playful object. The cube is the seat made from wood and also works like a litlle table where the kid can put a plastic cup on the holes. The backrest it is made from eva foam, that is a safe surface that also it can be used like pad to put in on the floor or where the kid needs.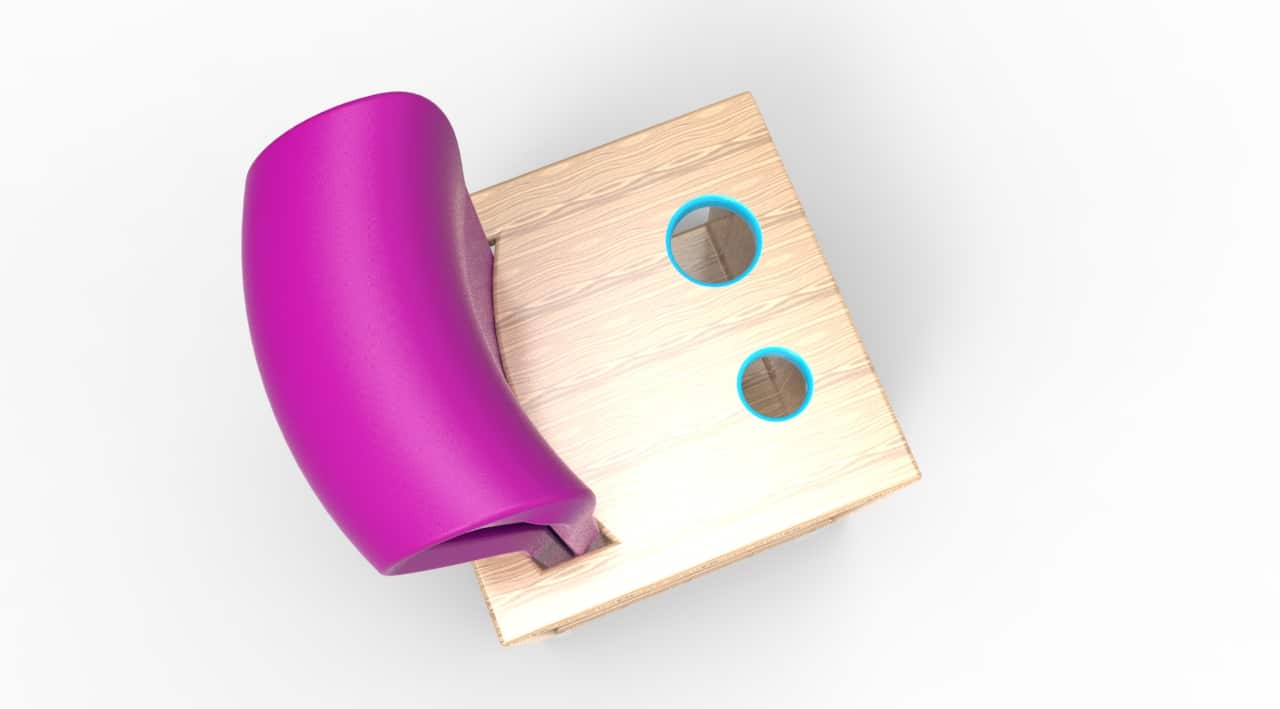 The plan was develope a playful chair for kids. Where the children can use it like a rest or a backup when he is playing. A stool or chair that can bring to the kids something else, not only a rest when kids are tired or doing something where they need to be seated.
I wanted to make a low cost stool for kids. The image like a face with the tongue going outside of the mouth is an expression from the kids when they are playing and having fun. The stool is like a friend that support him.
That kids could use their stuffs with a lot of purposes. The kids likes bright colours, and they love to explore the possibilities of all kind of products. People like the idea of having a seat that could be a pad to.