This nursery was design to receive Alessa, the first daughter of a beautiful couple. With approximately 950 square feet, this 2 bedrooms 2 baths basement floor apartment was acquired by the couple recently in South Boston. Although the Irish ancestry, this neighborhood has become increasingly desirable among young professionals and families, with organic markets, waterfront parks, and new condominiums.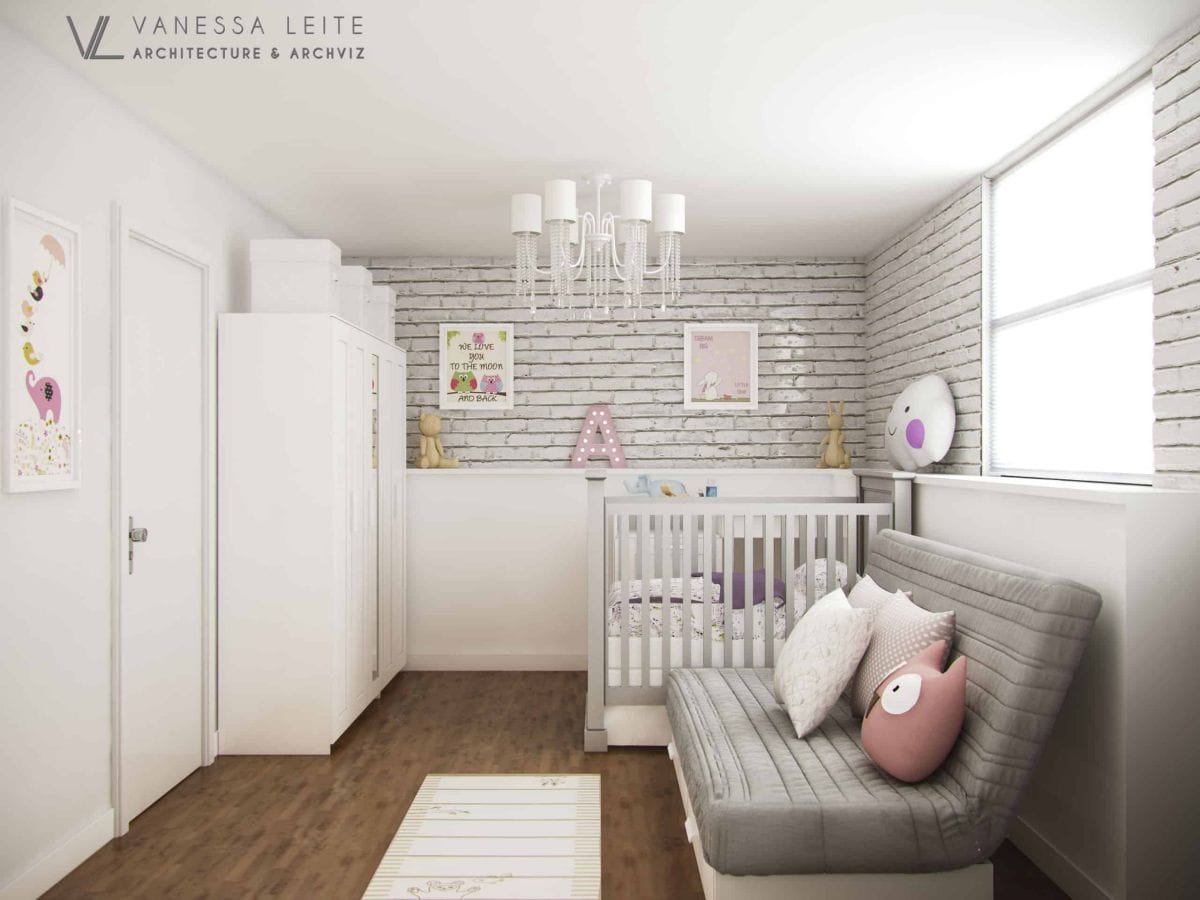 This nursery, with 150 square feet, has been designed to take advantage of its space, not forgetting the ergonomics. As the existing closet in the bedroom would be insufficient for the baby's needs, it was necessary to think of a wardrobe, decreasing the usable space. The couple receives occasional visits from relatives from abroad, including to help with the baby. So, a sofa bed was a good solution for this, in addition to already predicting the growth of the child.
In order to bring the feeling of breadth and clarity in the basement floor, this nursery was designed in neutral shades of white and gray – even the bricks were painted white. Despite the neutral colors, it has small and fun touches of infantile colors made by the objects of decoration. Even those little touches of color were thought to not be colors that would make the baby irritated.
Alessa was born in early July 2017, and the family is spending a lot of time in the new nursery. The environment keeps the baby calm and happy. This type of project, in addition to parents' taste, should also provide quality of life to a person who has just arrived into the world, taking care of small details that can influence the baby.