DIN interiorismo's team always enjoys new challenges and being interior design their specialty they continue to find opportunities for shaping experiences. For Altisima, Boutique de Carnes (Beef Boutique) the project was targeted to create a different environment for the display and purchasing of meat, without losing sight of functionality and customer service.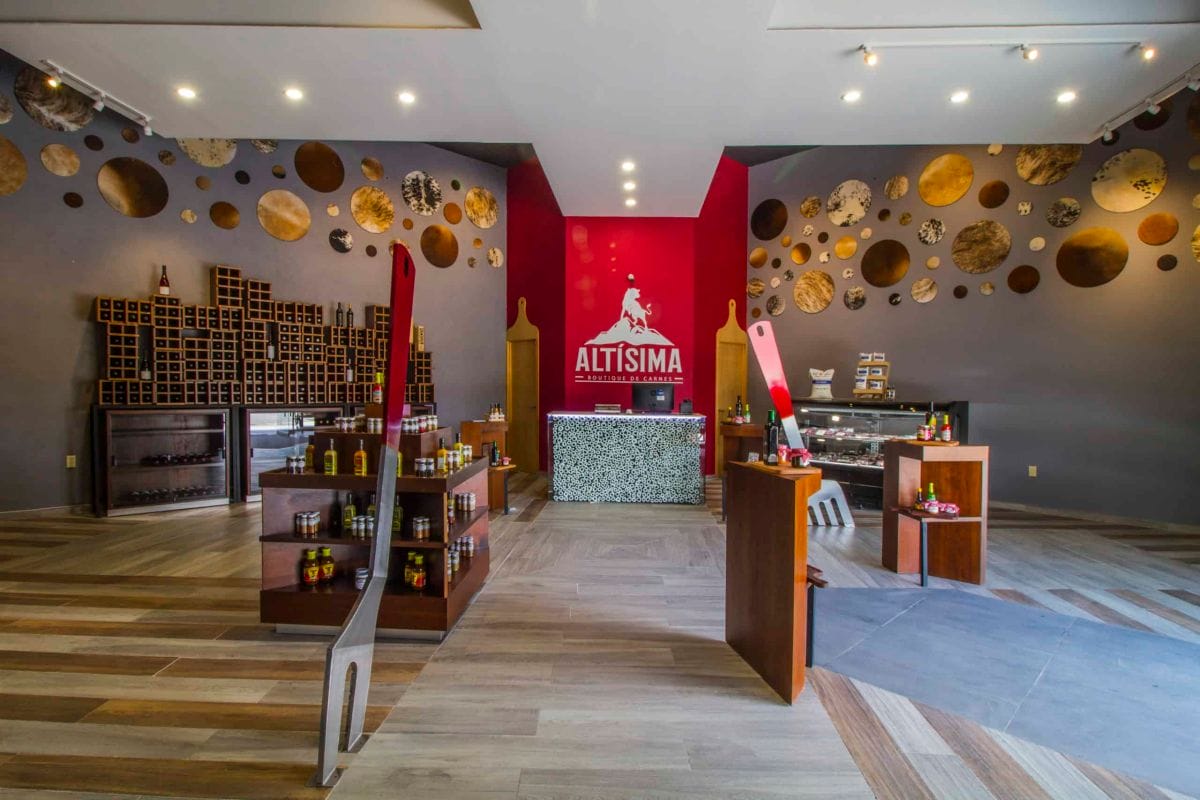 Taking advantage of the space generous height, several elements were created for atmosphere and to play with the scale. A huge pair of forks —essential tools for cooking and eating meat— attract attention and accompany the different displays and counters that complement the circuit. The plafond defines the areas and receives the lamps in addition to directing the view towards the main spot: a wall in bright red color where the brand stands out.
The cashier counter shows a panel made of marrow bones, characteristic for its empty center, which were bleached and treated to make them contour the cash register. On both sides of the central counter are the refrigerator and the wine display area accordingly. Interior designer Aurelio Vázquez and his team made sure that visiting Altísima, Boutique de Carnes is a gastronomic adventure.
The project´s goal was fulfilled without a doubt achieving a space that talks about barbecues and its protagonist: the beef. At the top of the walls a series of circles of various sizes made of skins of different breeds of cows were placed to give rhythm and texture in a geometry way different from the animal's own nature.
Interior Designer:

Aurelio Vazquez – DIN interiorismo

Photographer:

Arturo Chavez