Red Apple has constantly pursued excellence in panel furniture. The Premium Pavilion features in sophisticated custom furniture and the core value of the brand. Extending from the form of the "house," the exhibit interior planning also stems from the vision of a home. Using a circular concept that connects the various living areas to present an intuitive and fundamental home impression to visitors.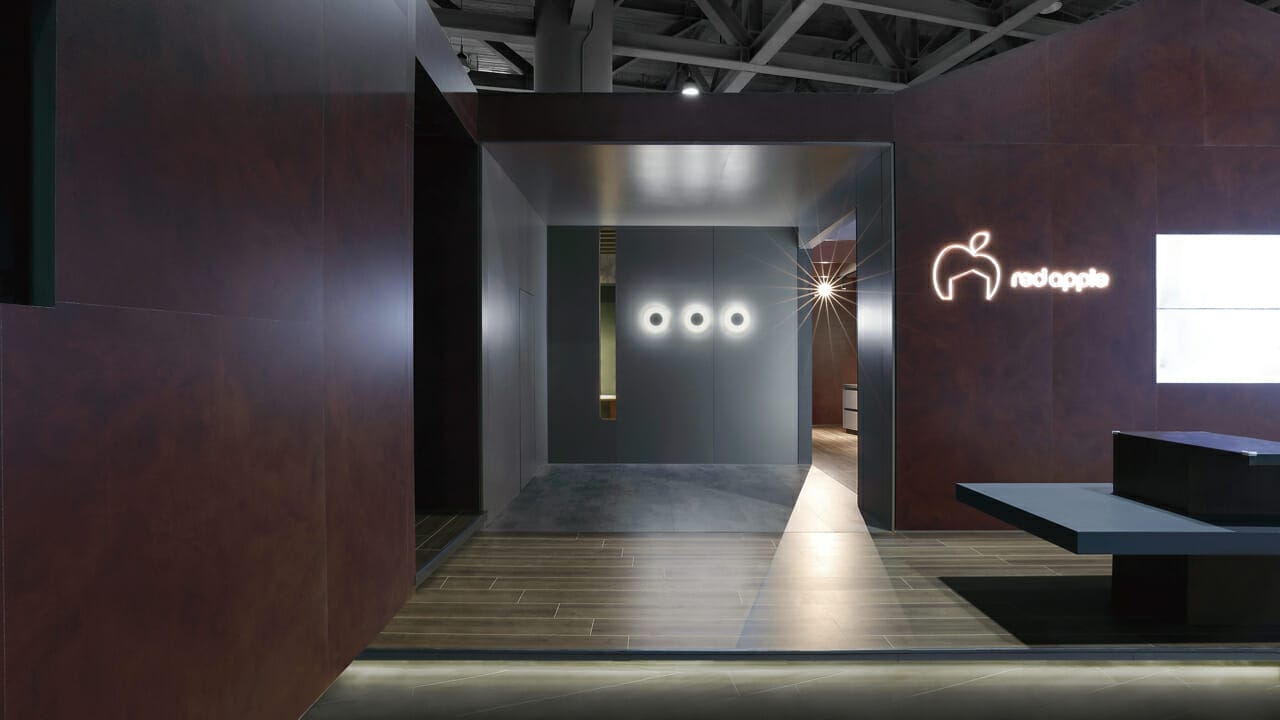 Over the years, Red Apple has constantly pursued excellence in panel furniture, and with its 40th anniversary drawing near, modification and update of the brand image were initiated. The renewal focuses on building upon the foundation of high-quality products and emphasizing heartfelt innovation, youthfulness, progress, and culture. Today, Red Apple's corporate belief of becoming a warm companion to all can be seen in its production system, product design, marketing, and retail spaces. Furthermore, all affiliated spatial planning is implemented with these core values to extend the brand's essence. Thus, breaking away from the conventional interior design and starting from a simple mindset comprised of practicality, robustness, and aesthetics, accentuating spatial perception and the continuity and integrity of the brand identity.
The team incorporated the primary brand color of honest red as the dominant hue and a deep ochre red leather with irregular patterns to strengthen the refined individuality of the custom-made product line. The exterior design of the pavilion is also an extension of the redesigned brand logo, expanding housing elements of slanted roofs and gables from the concept of reshaping the home within the apple.
Visitors feels like living in their home while wandering from the service-oriented sections (the counter, square, rest area, and culture corridor etc.) to the display-oriented regions (living room, dining room, kitchen, bedroom, and cloakroom etc.) It is significant to create circular flows as they weave in and out between service and display spaces in order to forge a deep connection towards the brand and its products.
Lead Designer:

Alfie Shao