Apartments in a modern style are located in the center of Dnipro city. Initially the space of the future apartment was an exploited roof that was reconstructed into a living space. The main volume was glazed with panoramic glazing. Also the client requested an open terrace for cozy evenings.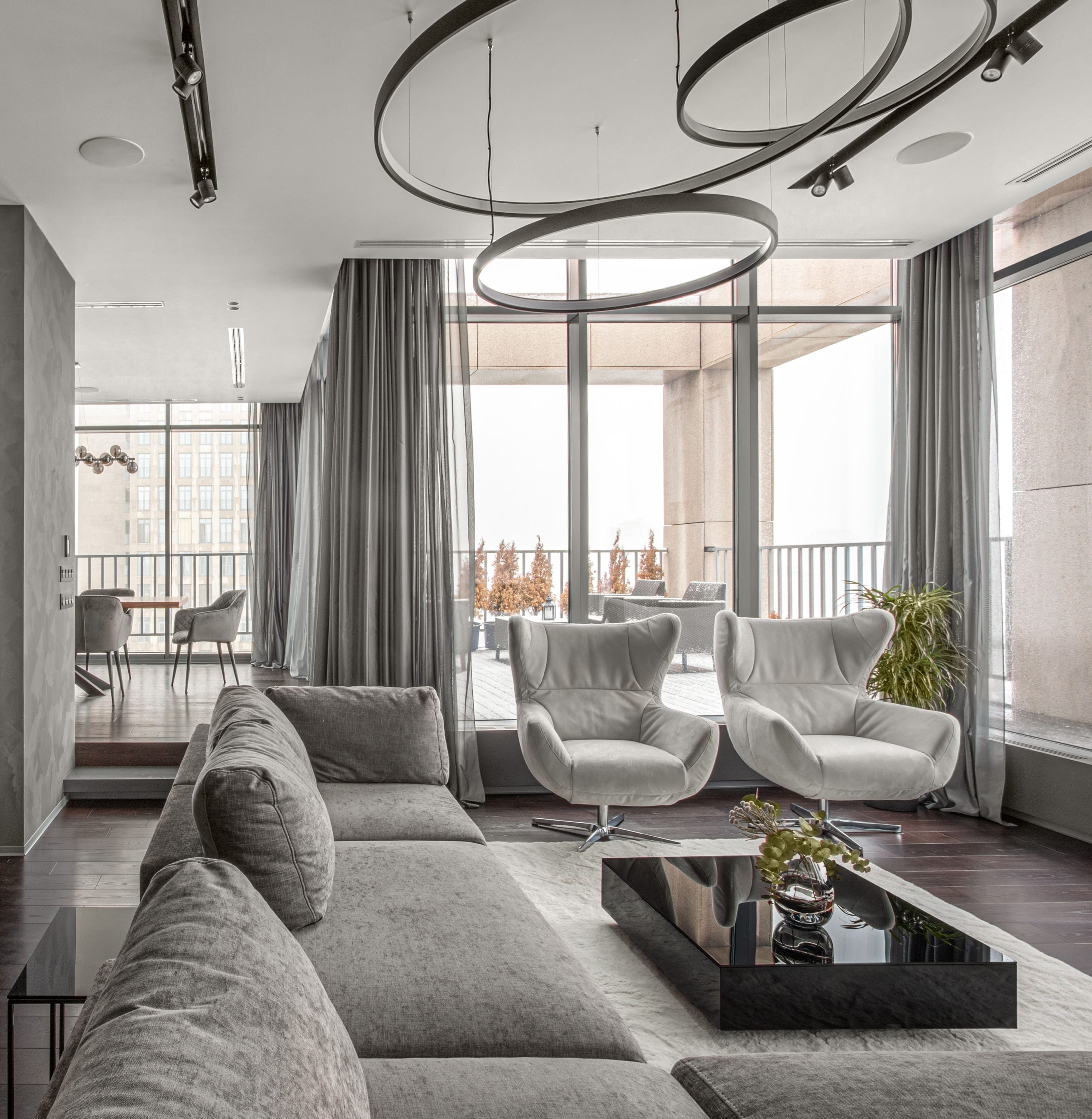 Apartments designed for a young family with children. The main task was to create the space that achieves maximum functionality of a 180-degree city view. Competent zoning turned the apartment into visually clean and bright space where all technical rooms are hidden and don't attract the attention.
The accent in the living room is the Planika biofireplace @planika.com.ua. We used German cuisine Sachsenküchen @sachsenkuechen.official. The table top and the island are made of natural stone (quartz). The rest of the cabinet and upholstered furniture is of Ukrainian origin, the lamps are SLV @slvlighting and Delta light @wearedeltalight.
Pay special attention to the wall behind the bed, which in our project we made from American walnut veneer. We have diluted this wall with a built-in linear lamp from floor to ceiling and a graphite mirror.
A translucent graphite glass partition visually separates the bath from the bedroom, but does not interfere with natural light in the bathroom.
This project was difficult to implement due to a large reconstruction. We paid a great attention to the interior details, especially where different material meet. As a result, we have created a functional, practical and very stylish space and received grateful feedback from the client.
Architect:

Alexander Serdiuk

Photographer:

Yevhenii Avramenko