All posts by Patrick Tighe
Patrick Tighe Architecture is a highly acclaimed design firm committed to creating an authentic, contemporary architecture informed by technology, sustainability and building innovation. Since the inception of Patrick Tighe Architecture, a strong and diverse body of projects has been realized that include city developed affordable housing, commercial development, mixed use projects, civic art, installations and residences. Patrick Tighe Architecture is located in Los Angeles, California. Tighe Architecture has gained recognition for unique solutions that re-evaluate the way people inhabit their environments. The Firm has won several National AIA Honor Awards, American Architecture Awards, a progressive Architecture Award, Los Angeles Architecture Awards as well as local AIA Honors. The work of Patrick Tighe Architecture has been published extensively appearing in The New York Times, Architectural Record, Architect Magazine, Architectural Digest, The LA Times Magazine, Interior Design, LA Architect, Form and Newsweek. The work has also been included in numerous architectural book compilations. Sustainability is an integral component in all the work. The recently completed Sierra Bonita Mixed Use Affordable Housing project for people living with disabilities served as a pilot for the City of West Hollywood's Green Building Ordinance. Tighe Architecture recently completed the US headquarters for the UK based Moving Picture Company, (a division of Technicolor) located in downtown Santa Monica. The success of the recently completed Sierra Bonita Mixed Use building has led to several housing projects now in development for the City of West Hollywood, Related and other developers. Projects been realized in New York, Texas, Maine, Massachusetts, and many of the culturally diverse communities within the greater Los Angeles area. Projects are now in development in Morocco, Asia and the Middle East. The firm advocates a collaborative approach and has developed an extensive network of highly acclaimed consultants, artisans, and trades people. Projects leaders coordinate with teams of the worlds best consultants to successfully realize the architectural design intent and the client's programmatic requirements. Collaborating with consultants through all phases of the design cycle ensures technical innovation and building efficiency while meeting client budgets and maintaining careful consideration toward all building systems. Patrick Tighe Architecture is continuously pushing the design envelope through experimentation. Smaller scale projects such as installations are used as a testing ground for new ideas about materiality, design processes, fabrication techniques and other technologies. Once processes are successfully realized the concepts and strategies are often scaled for larger projects.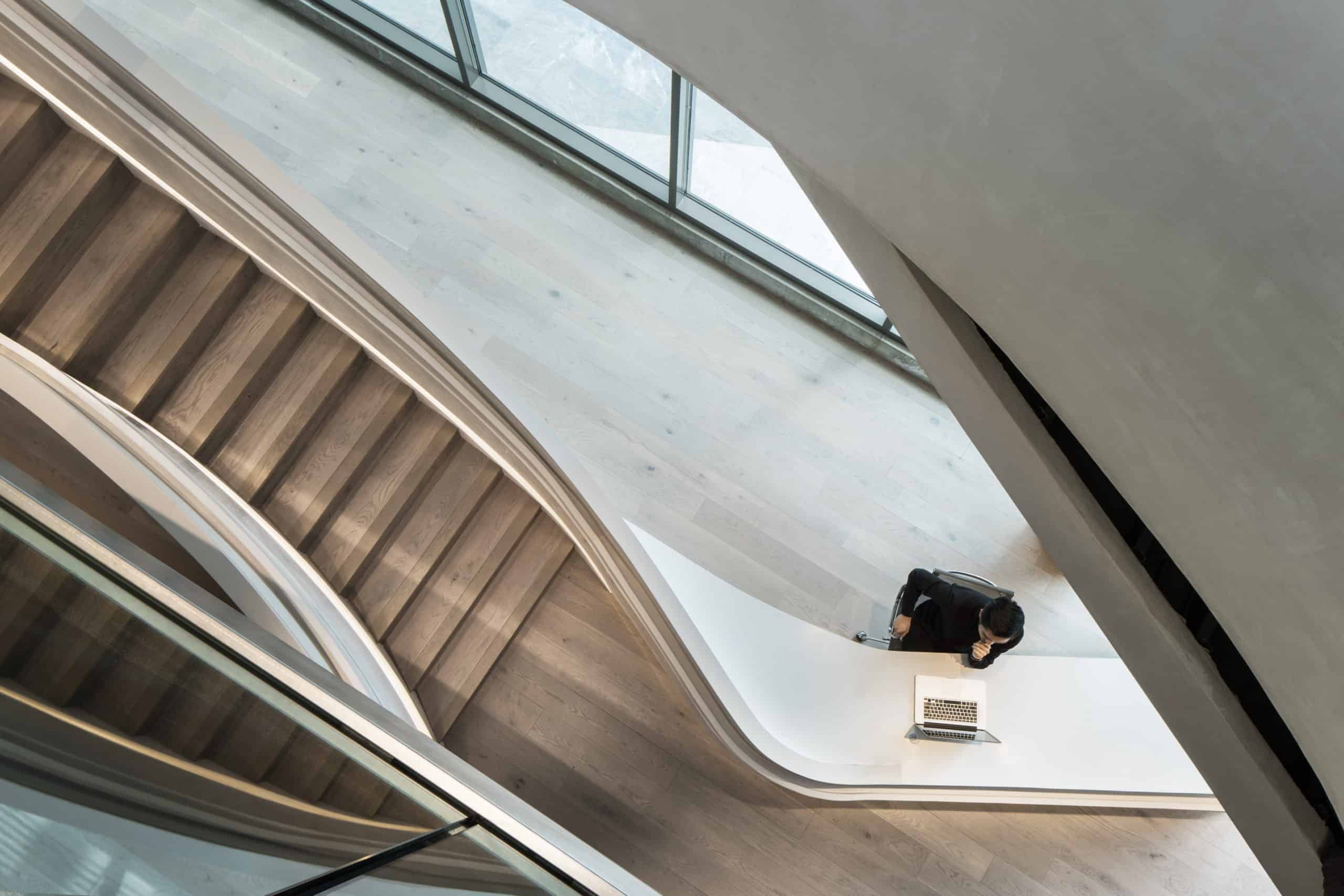 The 11,000 sq ft California Headquarters for Douglas Elliman Real Estate and Development was constructed in 2017 in Beverly Hills, CA. The office space is a classic, timeless architectural interior to reflect the national identity and brand of Douglas Elliman.