Casa Callejón is a renovation and intervention interior space project -located in Xalapa, Veracruz, Mexico- that we developed with the optimism that bring us the opportunity of entering the personal life of the future inhabitants to design spaces specially thought for each one of them.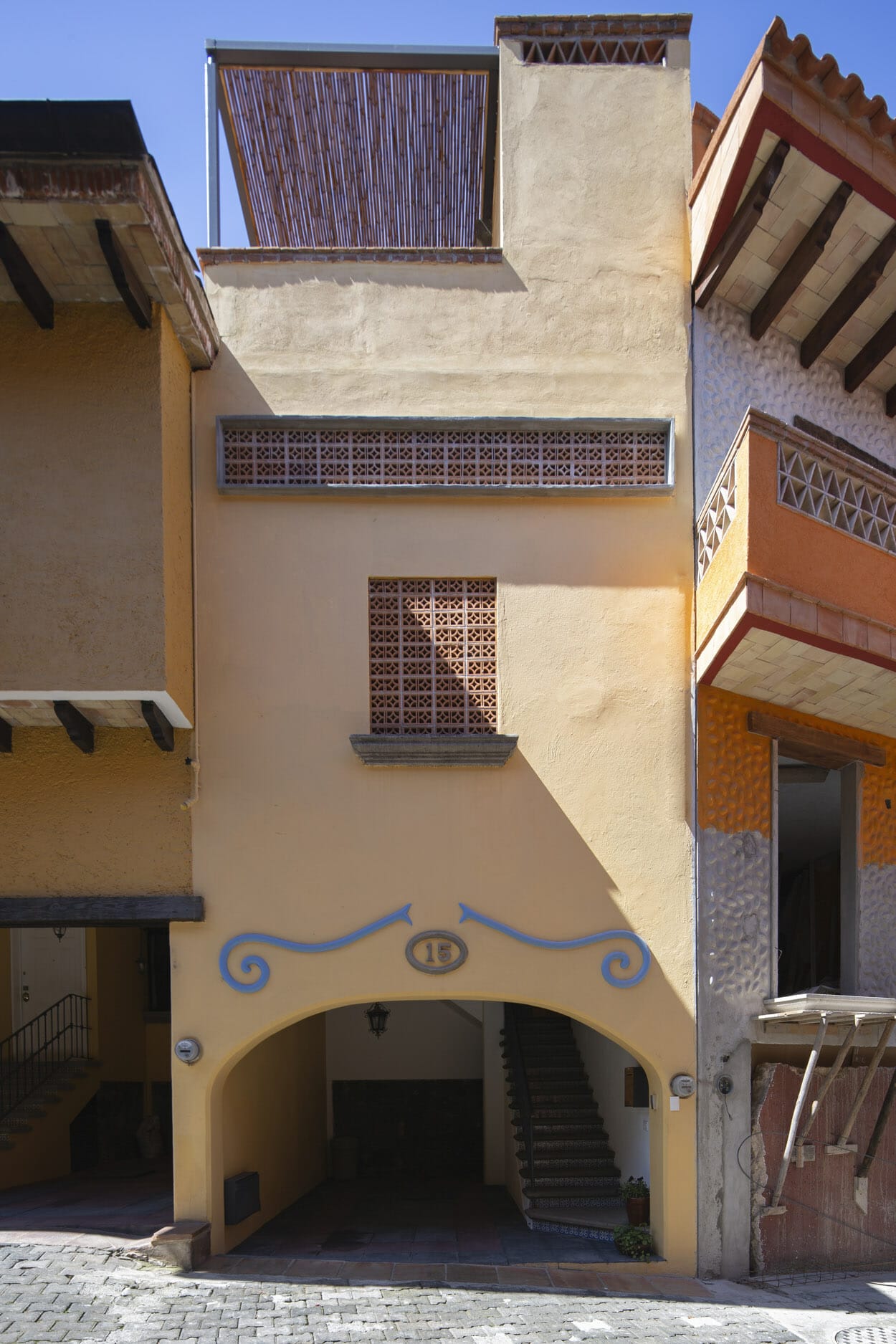 Together with this approach towards work and the profound knowledge of the users, their history, the one of the place and the one of the objects that shape their world; we did a rigorous analysis of the preexisting structure to be able to comply with an optimal spatial configuration, handle with efficiency the budget and most of all meeting the client's needs searching for the space to be more than that through comforting atmospheres.
Following the logic of studying the essential constructive elements, we presented a strategy that allowed the reconfiguration of each area providing them with new functions and uses. We achieved to reconfigure the master bedroom from 25 to 42 sq. m integrating a dressing room and bathroom; as well as the kitchen which also was opened towards the common area. The architectural programme proposed includes living and dining room, study, guest's toilet and a terrace.
The design revolves around the presence of three main materials: clay, polished concrete and wood. The materials selection was stablished together with the client searching to include them in the proposal in a way that may allow different logics and cuttings in order to integrate them to the preexistent constructive gestures as design accents. Hand made clay is used in a hexagonal pattern in floors and walls, this enables the modulation to set free the original architecture without overloading the space giving air to the objects that will be display on each white wall which, in concert with the light, create specific settings for reading, relaxing and talking.
Casa Callejón is the reflection of the emotional connection and engagement with the final user, the process made possible to develop proposals that with ultimate aim create a tailored retreat bringing new dignity to the objects and spaces that with its presence recount what has been lived.
Interior Designer:

BCA Taller de Diseño