Place your Passion for reading by starting in your comfort zone, Surrounded with your favorite colors and adding an array of fresh textured plant, Literally go wild. Always the splash of green looks amazing in any corner.
Modeling your own love of reading.It is through stories that we escape !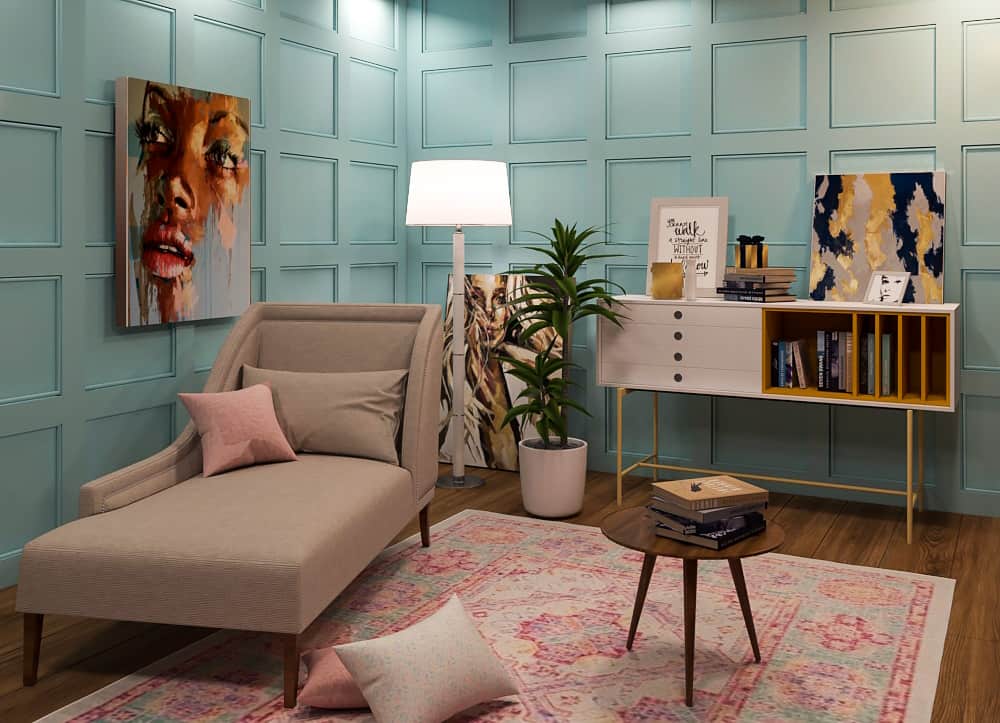 The plan is to design a private area for my client to do the reading she loves, with her favorite colors.
It was for a girl who her life revolves around Books, this is what she told me to show me how much this place is important to her " It is through the stories we tell each other that we literally create the world as a reflection of who we are "
Starting by knowing her favorite colors which was blue, pink & yellow. So I was going to create my own aspect of eclectic design with contemporary look. Selecting materials like Natural Wood for the floor is wear-safe, durable, gives a warm characteristic look, Carpet floor coverings settle on a fantastic decision with regards to including shading, warmth. A Book can make you travel to an imaginary place… This is what I wanted to feel like the best escape !
Actually I am the one who was surprised by all the lovely comments, also after publishing the project, I received a lot of messages and mails on how they loved the design. A designer always need to be able to develop a design that meets a client's brief.
Interior Designer:

Omnia Essam