Dayk City project is indicating the interior design for one of Dayk city's type which is located in Iraq, Sulaimaniah, Containing three bedrooms, kitchen, dining area and living room with a Modern style of designing. The client asked me to chose furnitures from his company because he has his own furniture company and said i want to use a white color as a main color in the project.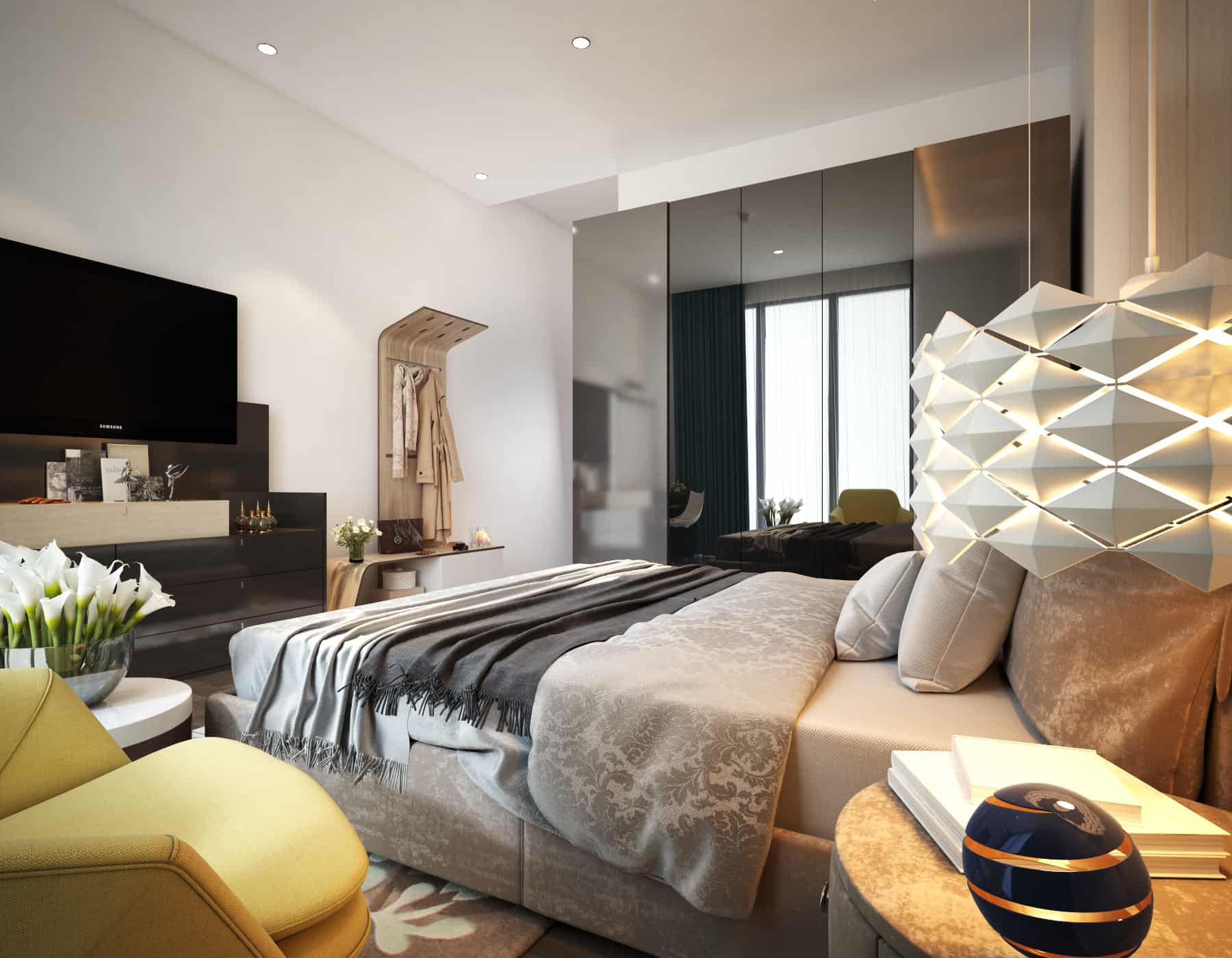 The client asked us to design this project regarding his furniture company by choosing furniture from his company (Dewan Land) and said I want the modern style of design to show our customers both design and furniture at the same time a kinda advertising for his company meanwhile.
The style I chose according to the client's order which was modern style, the colour I tried to use dark green with wood to be coordinated with the white colour chosen by the client, at the same time we had to coordinate the furniture with the colours and the spaces especially the colours because the furniture almost we had! even the lighting we couldn't play too much with the lighting because we restricted to some of the types of lightings.
still, now we don't now how peoples respond going to be! because this is more advertising matter than construction matter Meanwhile it will construct soon, I learned how to work with small spaces and solve the problems that facing us during the design by using high quality models in 3d software !!
Interior Designer:

Rawand A. Amin