The design is mainly to give the feeling of living in snowy forest with the modern form .We used the wood material in most of the room furniture to reduce the feeling of coldness and to be compatible with the forest environment ,so it will connect the indoor with the outdoor.We used The white color for the floor and some furniture to be compatible with the color of snow(In psychology white color means happiness and purity).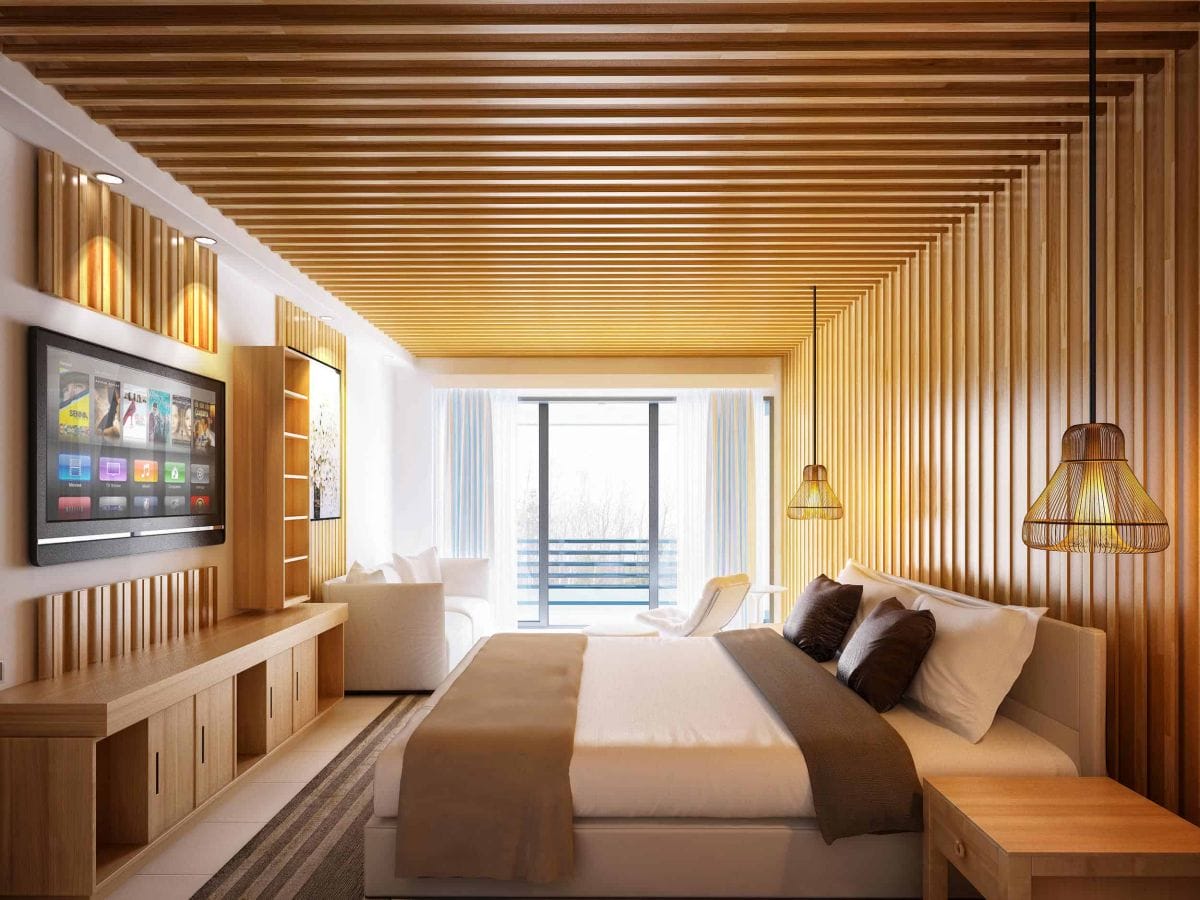 This design was for a client wanted to have a bedroom looks like a bedroom in a hotel located in snowy forest with new concept and bright colors.So I decided to begin think about nature materials and specially in forests and make a balance between the other materials.
I chose the materials from the environment of the forest which is mostly wood and white color like snow.The walls is painted with white color and I used white porcelain tiles for the floor.The door is also made from wood.The wardrobe doors with mirrors to reflect the view from the balcony.
Many people appreciated this project and they said it is amazing to have such a beautiful bedroom.I learnt a lot from this project but the most important thing is that there are many ideas comes from nature , the design is not judged by it's complicated form but by simplicity and to achieve the client's target.
Interior Designer:

Arch point design studio