Softness is an attribute that is not inherent to concrete. This project is an attempt to manipulate the personality of concrete by creating an outdoor seater that utilises the mould ability of concrete to display softness in a product befitting this dilemma.
The concrete cushion is made by moulding concrete in a plastic bag with ropes tied around the bag to demarcate the cushion abs. The stand by itself acts as the mould for the bag.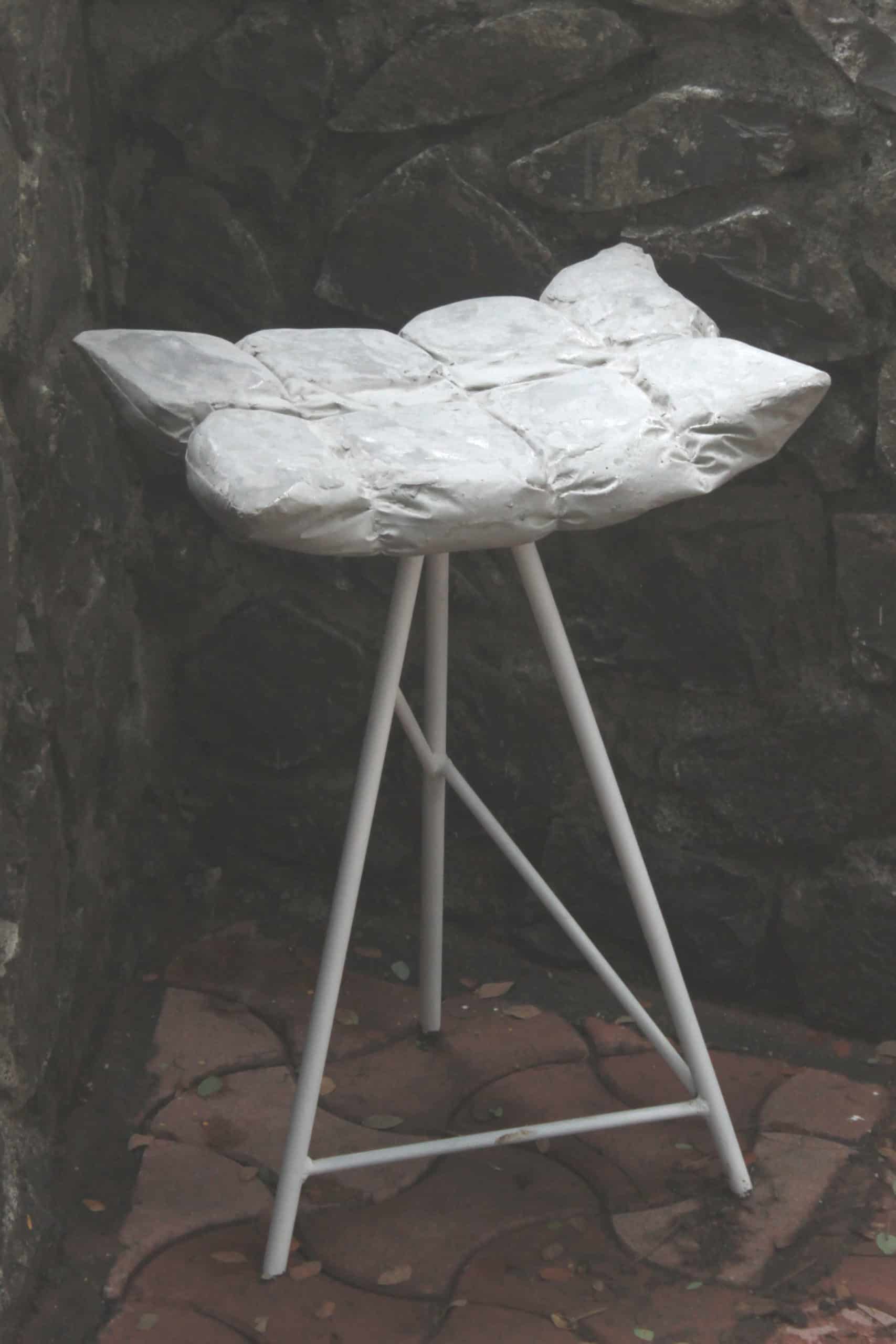 This project, at the outset, states the importance of materials in our world and identifies the softer aspect of the materials – its Character, its Personality, its Association, its Story etc. The project then moved into choosing a particular material – CONCRETE, the second most used material on the earth after water. The project identifies the image of the material and continues into exploring the possibilities of the material in the area of Product Design.
Concrete is the second most used material in the earth after water, predominantly for a single application – Building Construction – for 100 years.
This project aims to explore the possibilities of Concrete in Product design scenario, identify its Aesthetic Versatility and reposition concrete
from a "functionalist, modern, tower block" to "minimal serene art",
from Public Outdoors to Domestic Indoors,
from Underpass to Exhibitions,
from Pavements to Jewellery,
from Walls to Centre pieces,
from Utility to Luxury.
Design integrity is a quality that consumers value, but they also value other qualities " humour, sympathy, surprise, provocation, even shock and often it is achieved by using materials in ways that deceive or inspire. Honesty and authenticity are an important part of design, but so is invention and expression.
New Materials are discovered everyday. In this process and rush we forget to explore the potential of the existing and if we have used it enough. This experience served as a pause.
Product Designer:

Shreelekha Lakshmipathy

School:

Industrial Design Centre, IIT Bombay