This 3D project was created with the help of tropic life inspirational photos. The "Dream House" design was planned to stand as closer as possible to nature and radiate calm and breezy feelings. The chosen earthy colors are excellent for...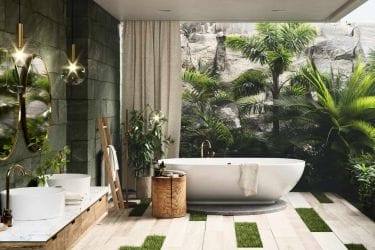 A small project that I imagined a long time ago. I wanted to feel a natural space with organic shapes against straight shapes. The natural areas are very important today, where cities with pollution and chaos, You need to relax...
Softness is an attribute that is not inherent to concrete. This project is an attempt to manipulate the personality of concrete by creating an outdoor seater that utilises the mould ability of concrete to display softness in a product befitting...