The subtitle of this project is called "My living room while I'm skipping rope". The purpose of this personal work was to use an somehow unusual approach to interior visualisations as well as to try out various techniques for the future.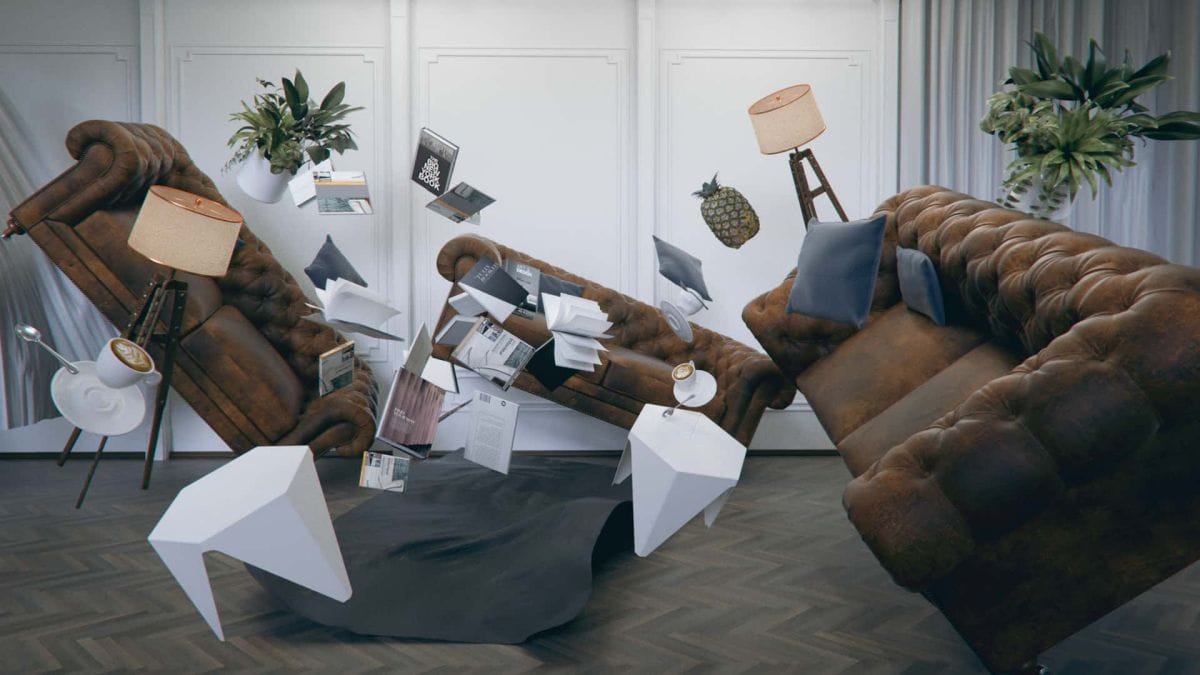 This was a personal project to train my eye and explore the possibilities of storytelling in an interior still image. I also wanted to create a scenario in which I could search for interesting details and camera-angles. More like a photographer would approach a picture than a 3D-artist or interiordesigner normally would need to do. At first I arranged all the objects and furnitures in a typical and "unfloating" kind of way. But that made the image a bit too ordinary and didn't tell any story. And as furniture isn't as heavy as in the real world I started to place them in space till the idea of the floating living room developed out of that procedure.
This minimalist-art-nouveau-inspired room gets combined with some classic and modern furniture to blend contrary objects to create tension in the living room. The color palette is dominated by the brown-tones of the leather and the wooden parquet. I choose the general tone quite desaturated and not too bright to mimic a studio setup or a catalogue foto-shooting. To create some additional contrast and help to read the composition, the curtains and the walls were kept in white to bright grey colors.
The details make the picture and the rule is no difference in this work. As always creating something interesting from a blank paper is hard but also the most fullfilling part. Getting the lights and the textures right was the biggest obstacle for me with this project. Having good models by various online providers and archives definitely helped to speed up the process.
And at the end it's all about the idea.