With a deep belief that luxury lives in the finer details.
We designed a proposal for luxury hotel rooms.
Light range colors and some touches with wood , leather and brass were used to reflect the quality of the visualized space.
The spaces are visualized in tranquility and silent luxury states.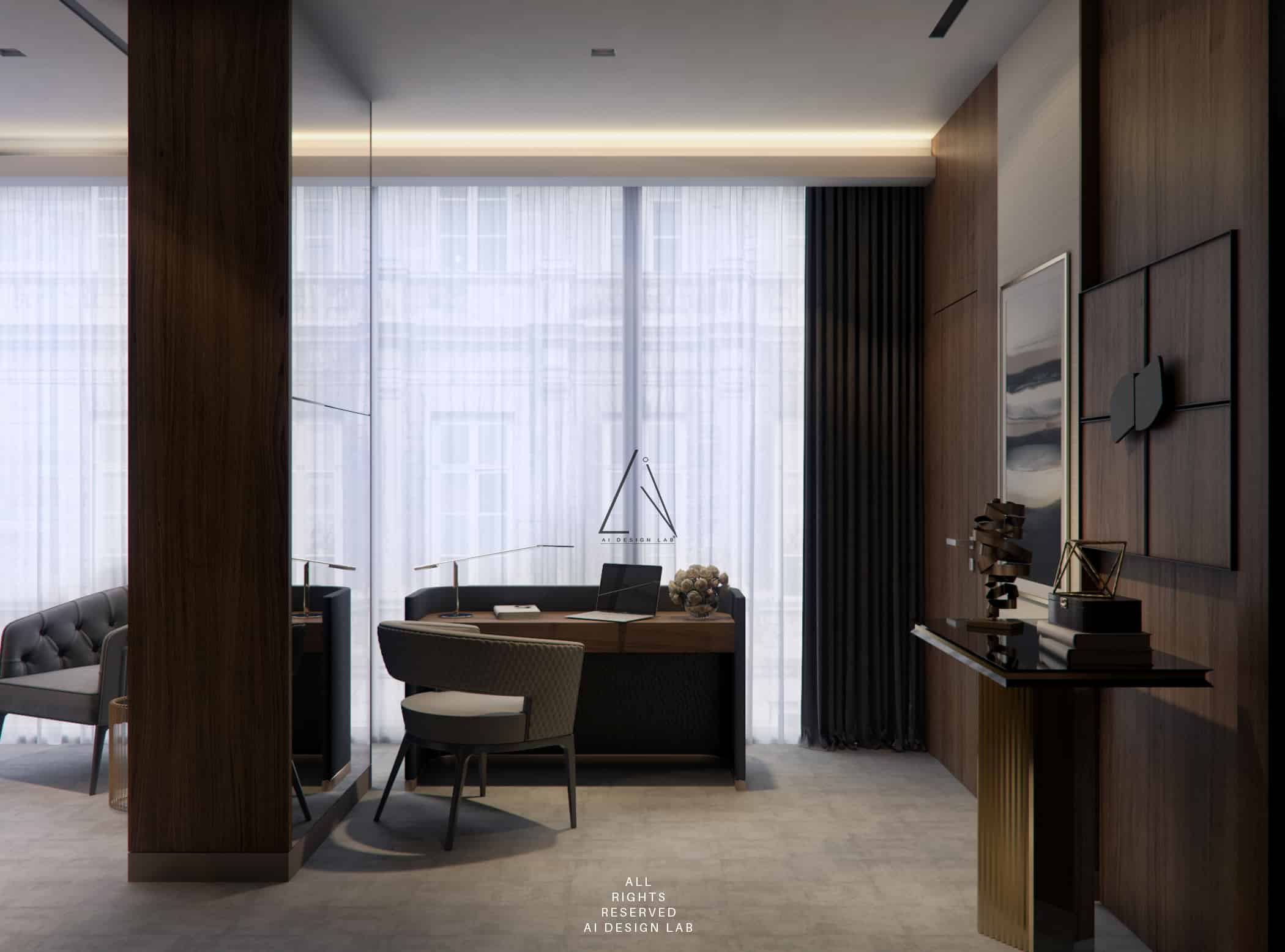 The project was done for a hotel in Europe.
The client brief was to design hotel rooms that reflect the identity of the hotel which was all about luxury and silence and rich environment. The color palette was shades of grey and beige colors.
The materials used was picked carefully to reflect the idea of luxury and tranquility to help users of the hotel relax.
Grey Moquette was used for the flooring.
As for the walls, mango wood and a classic beige wallpaper from art and deco were used.
Using grey arm chair and leather material in the desk added some contrast to the space.
The brass or gold touch was involved to add quality and luxury to the space.
Hotel rooms should be designed to reflect identity and provide a healthy and luxury environment.
All materials and furniture were arranged in the space in a manner to complete each other and have harmony to create the final scene.
Each composition was carefully thought about to achieve the concept.