''A house in the forest'' read the subject of the email. It was an invitation to design a house in a beautiful valley deep in a small town in Spain. The premise? A vast forest that dances with the wind, connecting two platforms by a stone slope.
The goal was simple: located inside that forest should exist an architectural piece capable of coexisting with nature and sheltering life.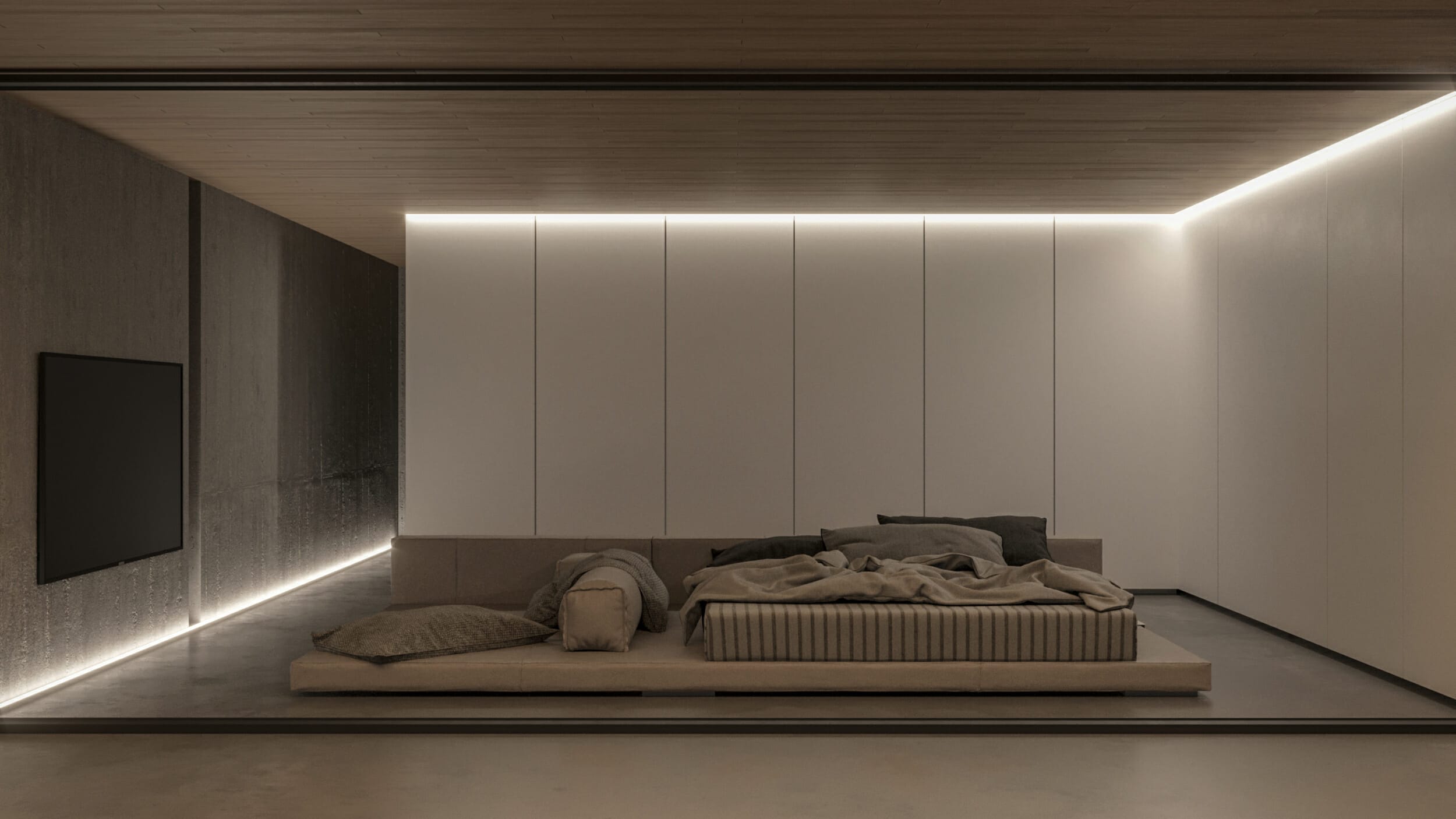 The project seeks to connect a shelter with the forest. We wanted to create a space that challenges the dichotomy between interior and exterior, creating a series of autonomous rooms that connect with each other through halls and patios. We present an alternative to the traditional forest house with a silent house that blends with the trees and lush forest around it.
The main idea behind the materials was simple: a selection of materilas that could show the pass of time through their surfaces, aging through time. The concrete walls provide security from the wilderness while blending softly with the environment. A wood checker structure covers the house, creating protection where necessary and generating voids where needed. In the end, the equation remains simple as in wood + concrete + metal.
We had a very positive response on our social media channels, mainly instagram. We believe that design should always be evolving and seeking the return to nature and show how little is needed of everything to live. We again confirm that less is more, with the sum of mass and void, we imagined a house that breaks the traditional house format and presents a new way of living in a forest house.
Architect:

Rodrigo Molina