The lawson residence is a small housing development in Melbourne, Australia. The Client needed renderings of the interior that looked simple and cozy. For this interior we focused on light colour schemes with some darker wood accents to provide contrast.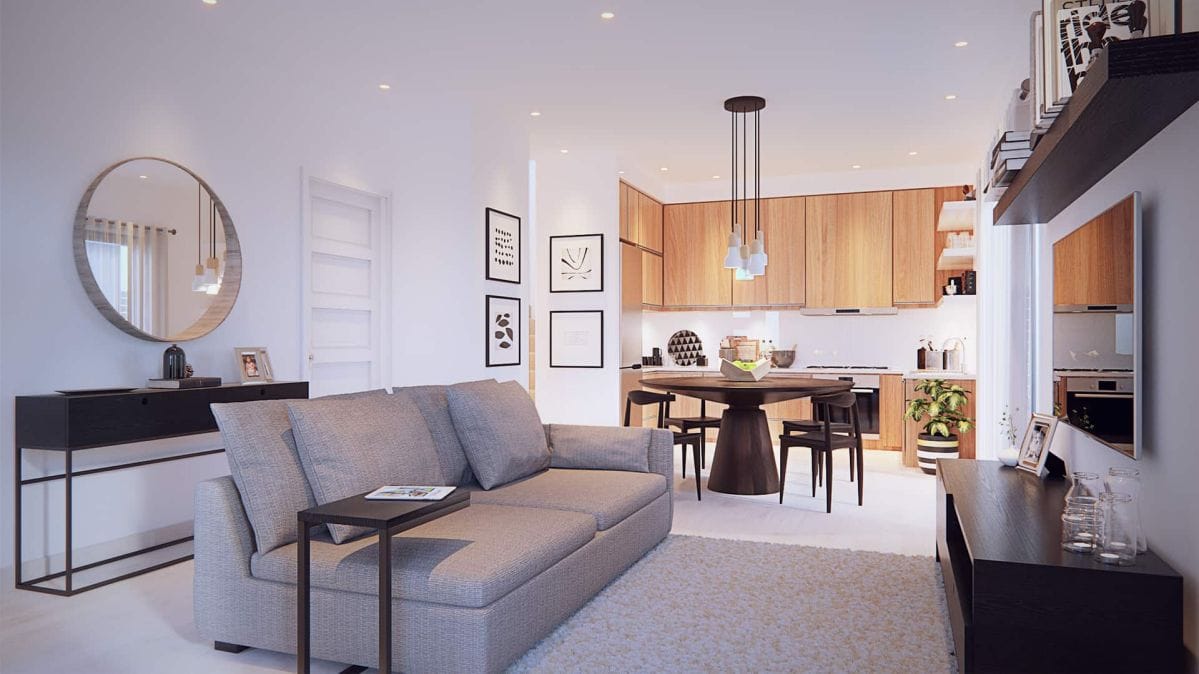 This project was made for a developer for their marketing material. The goal being to provide a photo-realistic 3D render for the interior of the houses they were planning to build. The interior needed to look cozy, simple and modern as well.
We took most of our design inspiration from scandinavian interiors but we had to make it look local (ie. Australian). So we had to look at local furniture stores and use furniture designs that are available in the area. The different wood colours for the kitchen cabinets and the living room furniture was done so that the eye can clearly distinguish the different areas of the house.
Our client really liked the designs of the interior and how bright the rooms look with all the natural materials and light coloured furniture. They also really liked how the darker colours contrast one another. It really adds depth and gives the eye something to differentiate between the different object.
Tips: Adding darker coloured objects adds depth to a scene. The contrasts helps the eye to differentiate areas and prevents the render from looking flat.
3D Artist:

Andrew Sunarko

Art Director:

David Tedjokusumo