Clear and crystal lawyer's interior in grey shadows. Where GREY in different forms is a background for some glossy and elegant details. Totality is boost by green window view. On 50 m2 area there are conferentail room with reception point, staff room and main lawyers cabinet.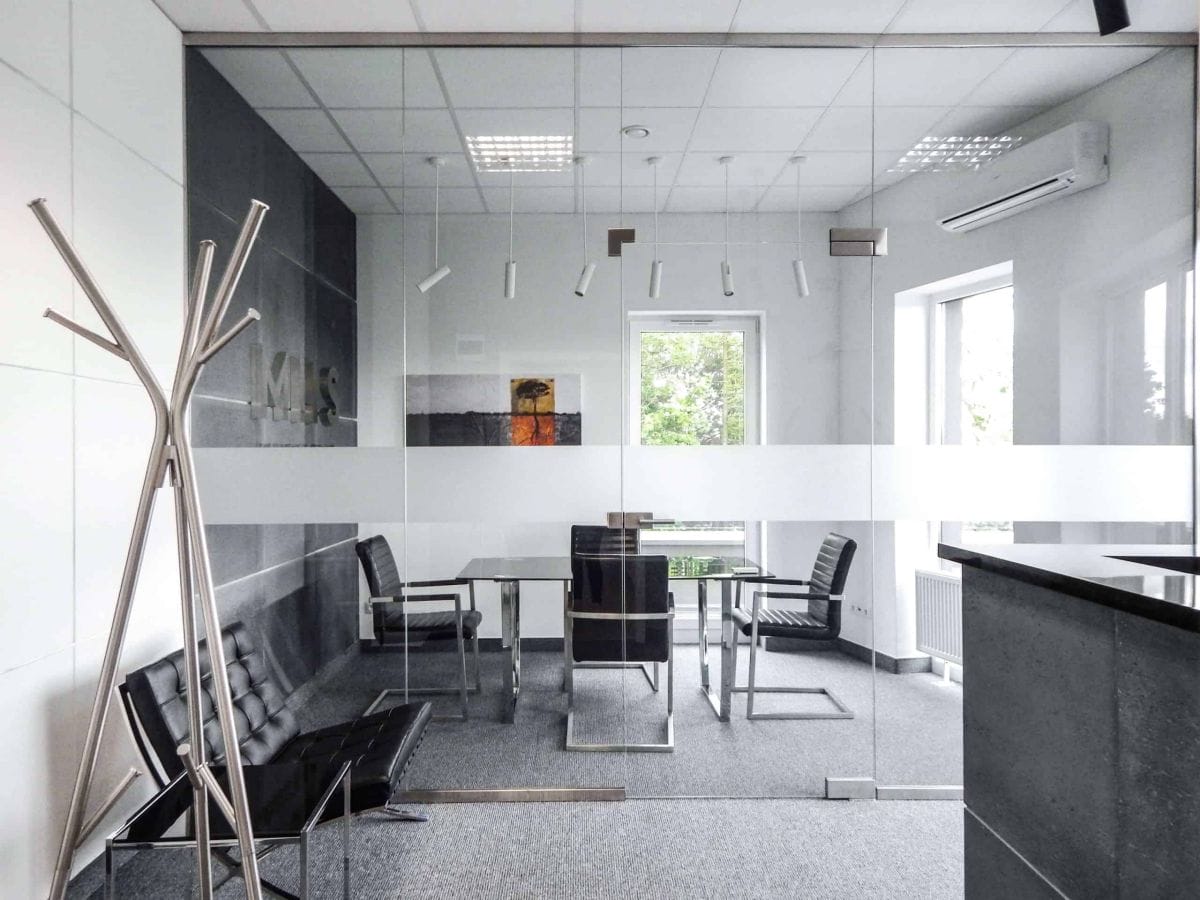 Main plan was obtain spacious interior on 50 m2 for 4 kinds of functions – reception, conference room, 6 lawyers work room and 2 main lawyers cabinet. Area for 12 person on 50 m2? – crazy! But it turned out to be practical.
Clients demand classy interior in grey shadows with steel and glass details. I decided to use some industrial material – concrete boards to show that grunge material also can be representative. Interior is based on Grey colour tone and some green tones on window view 🙂
I've learnt that even something supposed to be easy to design – it's not. Minimalist interiors are also demanding and have to be functional for person, which will work there. At this moment i know that interior is up and great running.
Interior Designer:

Aneta Bator

Photographer:

Aneta Bator