This hotel is a small, elegant piece in the valley of Eger, a northeastern city in Hungary. There are twenty superior rooms and two suits in this two storey building. There is no swimming pool but it has a wellness section too.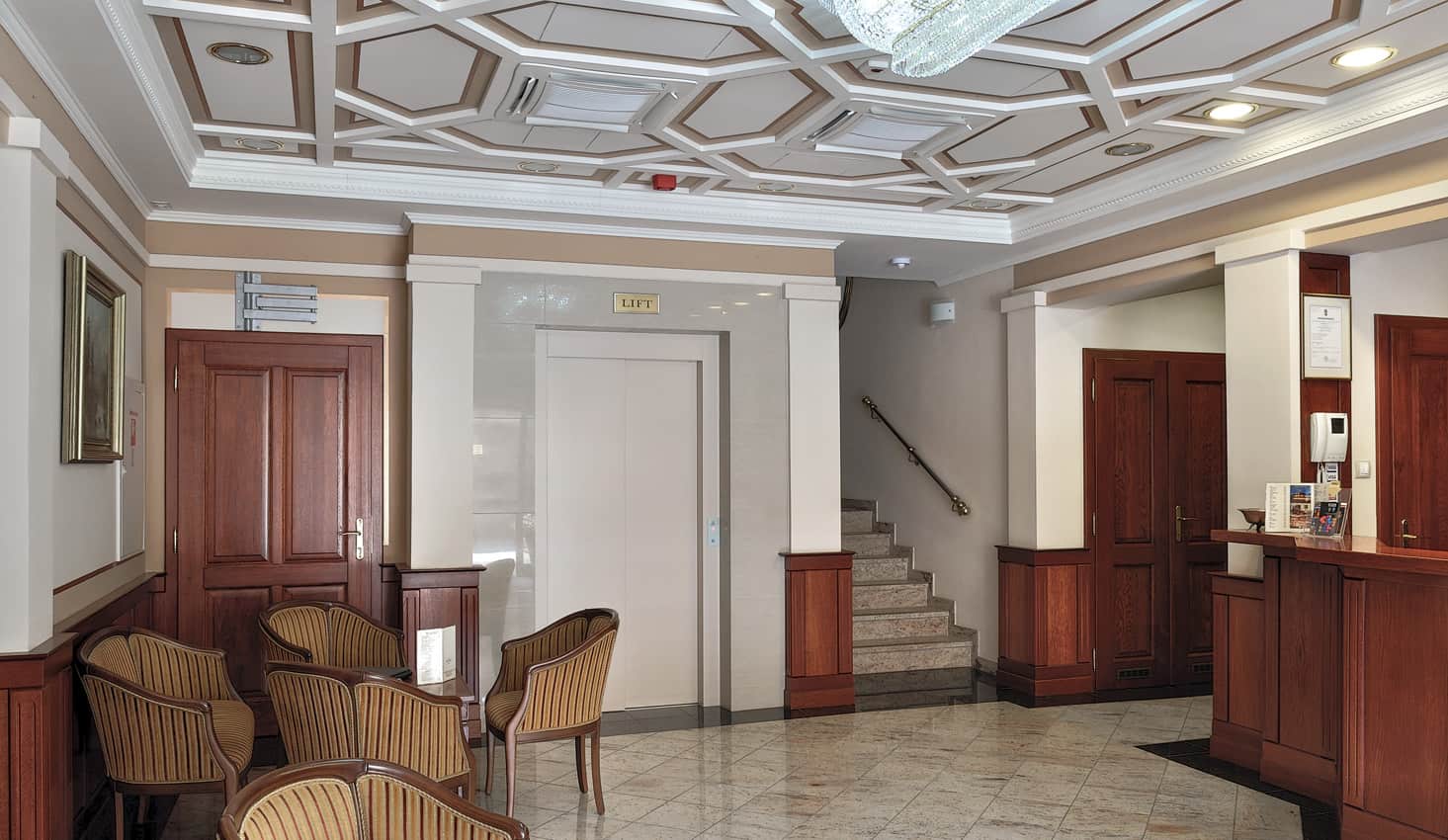 My client – a private investor – asked me to design the interior of his twenty-two-room hotel in 2006. The building itself then was newly built, tent-roof house with a traditional exterior. I knew my client's taste well and I was sure that my timeless design could meet his expectations.
I did not have to strain myself to draw some classic design since I always considered important to continue the classical tradition. In this spirit I designed twenty superior rooms, two suites, the foyer, passageways and the restaurant. This style is not a historical one but it recalls the late classicism, mixed with a bit of middle-east geometry. This gesture fits to the one thousand old settlement of Eger where medieval turkish architectural monuments (e.g. minaret) also can be found. Materials and colours: oak (veneer and solid), cognac colored; granite floor, Shivakashi pink and Black marquina; purple-red carpeted floors; antique-gold wallpapers; wine-red curtains; light painted walls.
People said and wrote: "a jewelry box". They love the beautiful rooms, the foyer and the restaurant. Some guests miss a swimming pool but there was no possible to make it. Learned how I should to achieve timeless and calm elegance with very few tools. It's not an ornate design: I rather used colours bravely and beautiful materials.
Architect:

Attila Daruka

Interior Designer:

Tibor Kaczian

Photographer:

Tibor Kaczian