For this personal project, I challenged myself to design a collection of kitchens that illustrate various design styles. From your traditional French Provincial to Mid-Century Modern, each rendering takes you on a journey to a space that not only looks good, but is good. That, ultimately, is my goal as a designer. To create spaces that not only make a difference in how one uses it, but create spaces that truly reflect their aesthetic energy as well.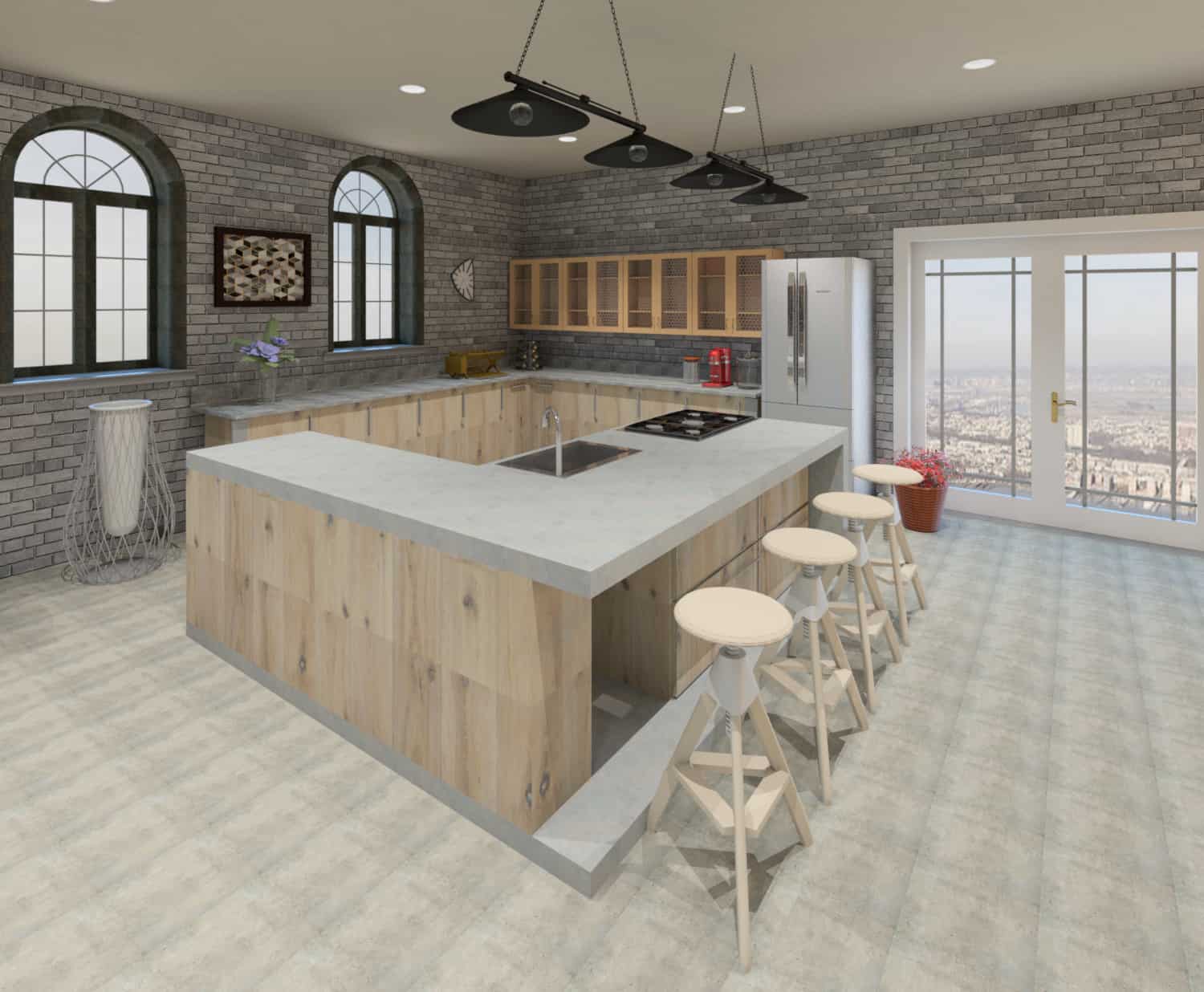 The purpose of creating renderings is to help us experience a space conceptually. When designing kitchens, the selections one makes are endless. My goal for this project was to not only illustrate several styles that might appeal to a client, but to create an area of material navigation as well. Our role as designers is to be of service to those who do or do not know what they like, and guide them in making the choices that will make their dream kitchen a reality.
I wanted to show diversity in my material selection that corresponded with the various styles that I was emulating. For a French farmhouse, a warm, neutral palette with subtle ornate accents. For your apartment dwellers, a clean environment with stainless steel cabinetry. For a Mid-Century kitchen, a sculptural concrete island and surfaces. For someone who enjoys taking design risks, cabinets that are emerald green with brass fixtures.
The various renderings have been received well among my peers as well as social media. Whenever I challenge myself to design any form of interior, I gain a heightened sense of purpose as a designer. The possibility of helping someone make design selections that eventually evolve their dream kitchen into a reality.
Interior Designer:

Carlie Blake