Living room with kitchem is a non-profit personal project. I'm a 3d artist, not a professional interior designer, so the main idea of this project was to improve my rendering and lightning skills. I have been trying to achive higher level of photorealism in my visualisations. But interior design always was my passion, so I decided to try my hand at this project. I really didn't expect any positive feedback.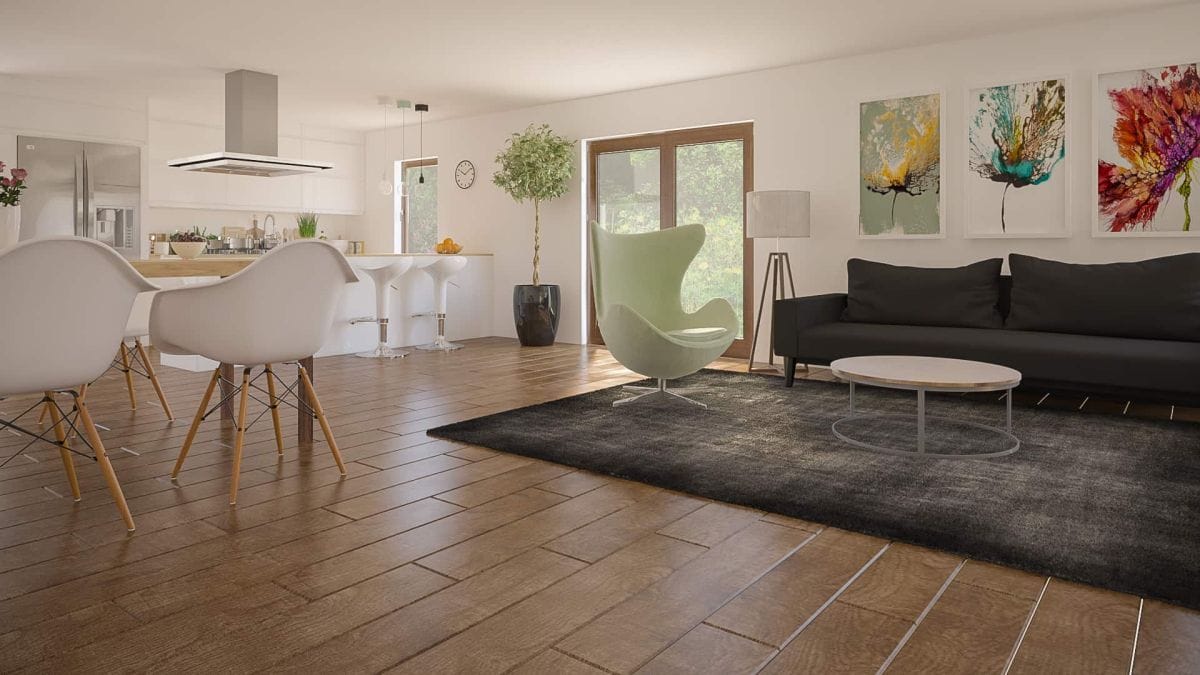 The inspiration of Living room with kitchen was scandinavian style which is my favourite one lately. But this style sometimes can seem a little dark and gloomy because a lot of gray, black and white colours. I wanted to create something brighter and more joyfull with elements of scandinavian style.
The kitchen is quite spacious and white colour takes over. The furniture are simple and modern, with lacquered fronts of cupboards. It makes a contrast with black sofa and dark carpet. The wooden elements like worktops, tables, kitchenware and floorboards give some warmth and homeliness into the living area. In the centre of room stands, hard to miss, popular Egg chair in vibrant mint green colour.
This project helped me to understand that interior design is something more than only chasing every trend. It requires smart mix of styles, textures and materials and it's very responsible job. Creating different interiors you can impact on quality of human everyday lives. I still have a lot to learn in this subject.
Interior Designer:

Julia Nowak