This apartment is located in Cairo overlooking a golf area. The client wanted to create a comfortable living space. I used a white Neutral colors with natural wood which gives the relaxation mood. Modeled in sketchup and rendered with vray.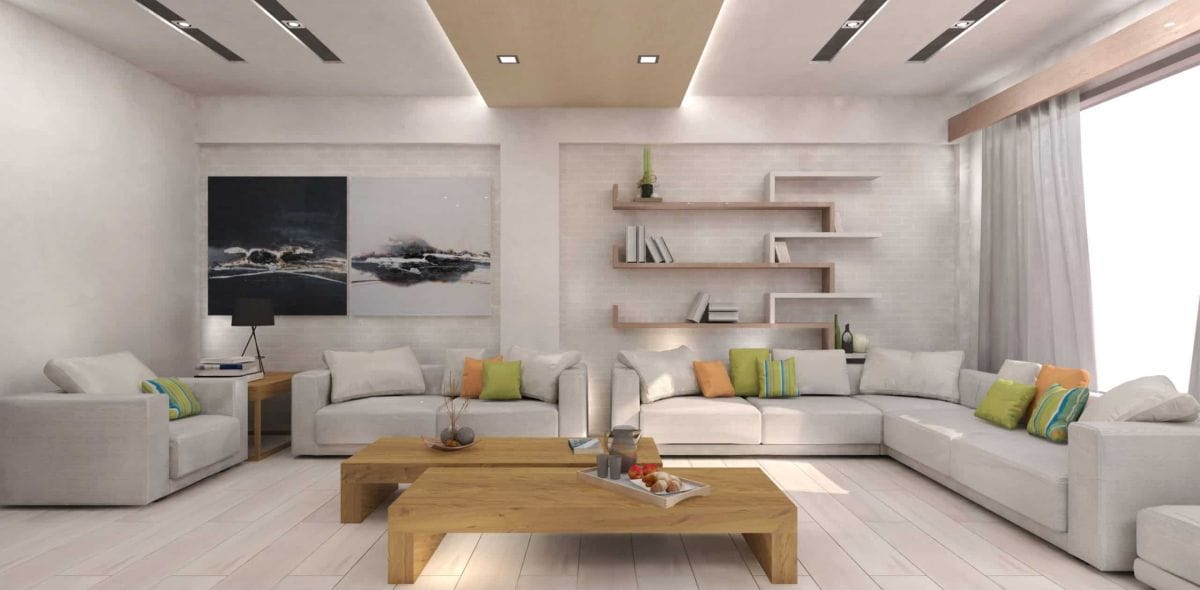 The client asked for a relaxing and comfort area in his home. This space consists of a living room, a dining area and a kitchen. It was with a large area so the idea was to divide it into two open spaces with a partition in the middle which used in the 2 side as tv wall and shelves
Inspiration were found on Pinterest, The result came out from a lot of design trials to make something creative which should match the client needs. The materials and colors was chosen to make a white space with a natural materials with the same sense to give the relaxing mood.
I published the project on my Behance and linked in and I get a lot of great feedback from the viewers and that gives me the chance to get comments and critics that help me to improve. The important thing is that the client likes this project and he appreciated the work and the design ideas.
Interior Designer:

Hady El-kholy