This design was created to reinvigorate the Bedroom in KSA, thus many features of this room are available for designers to work with.
perfectly reflecting its owners. the project about the combination of wood strips with gray color and modern bed.
the interior designer of the project: Hossam Ahmed (Instagram: @decostudio.interiors)
The Plan was to create a cozy bedroom atmosphere and give new life to this soviet interior flat by creating a new design considering all the needs and desires of the owners. the client asked for modern style and no extravagant design solutions.
Their references consisted of the projects with Wood Strips, Parquet, with only Light and grey colors.
my goal was to satisfy their desire for space.
the inspiration came from the color grey that the client has liked right away, Then we selected the structures and materials to match the color.
The modern style is my favorite style, so the clients knew I will follow it when they chose me as their designer.
Clients liked the project from first sight. they like the seating area with plants and the Dressing with Tv.
I really focus on the dimensions between the furniture, so the user can move around the room without problems, I try to think further not just the basic things so I think I made a really good ambientation, also the ambientation make more realistic every kind of project because the viewer can feel the space in a different way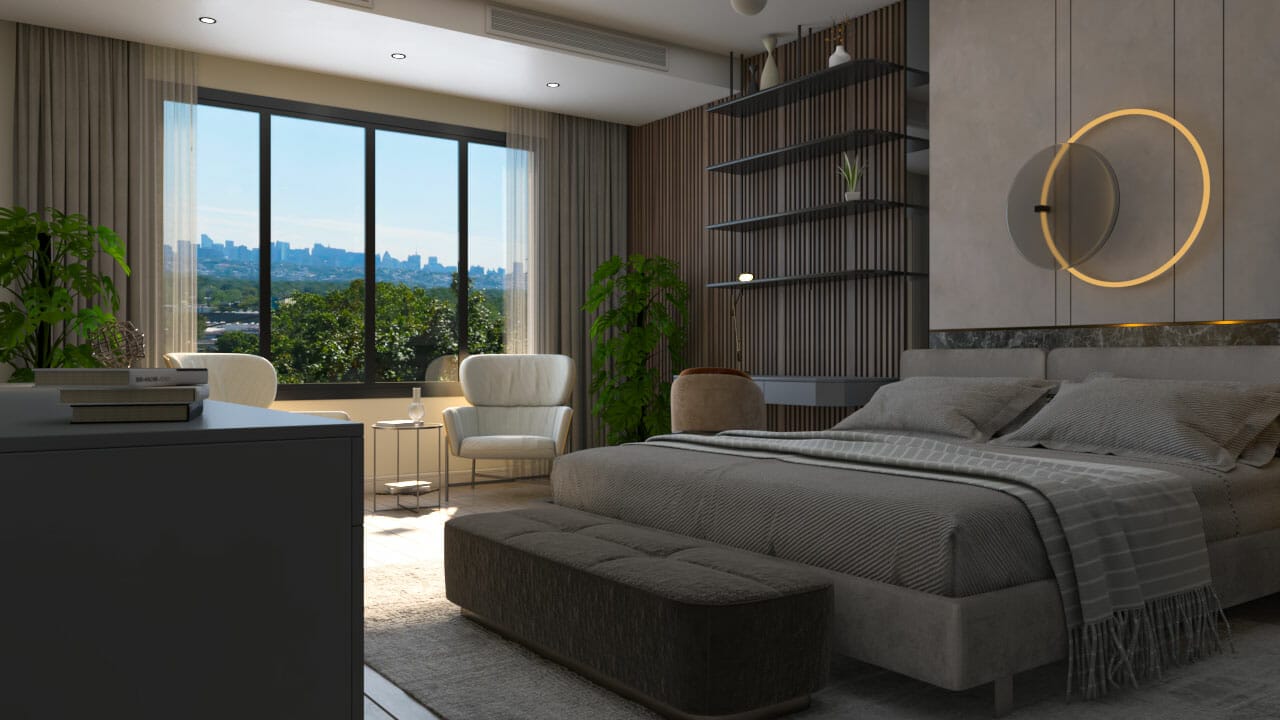 Interior Designer:

Hossam Ahmed