In interior design to achieve a modern bathroom one of the favorite materials is Calacatta marble that brings amplitude and a clean environment. For the remodeling of the bathroom a careful selection of materials, finishes, lighting and furniture design. The results were a simple but incredible modern bathroom design.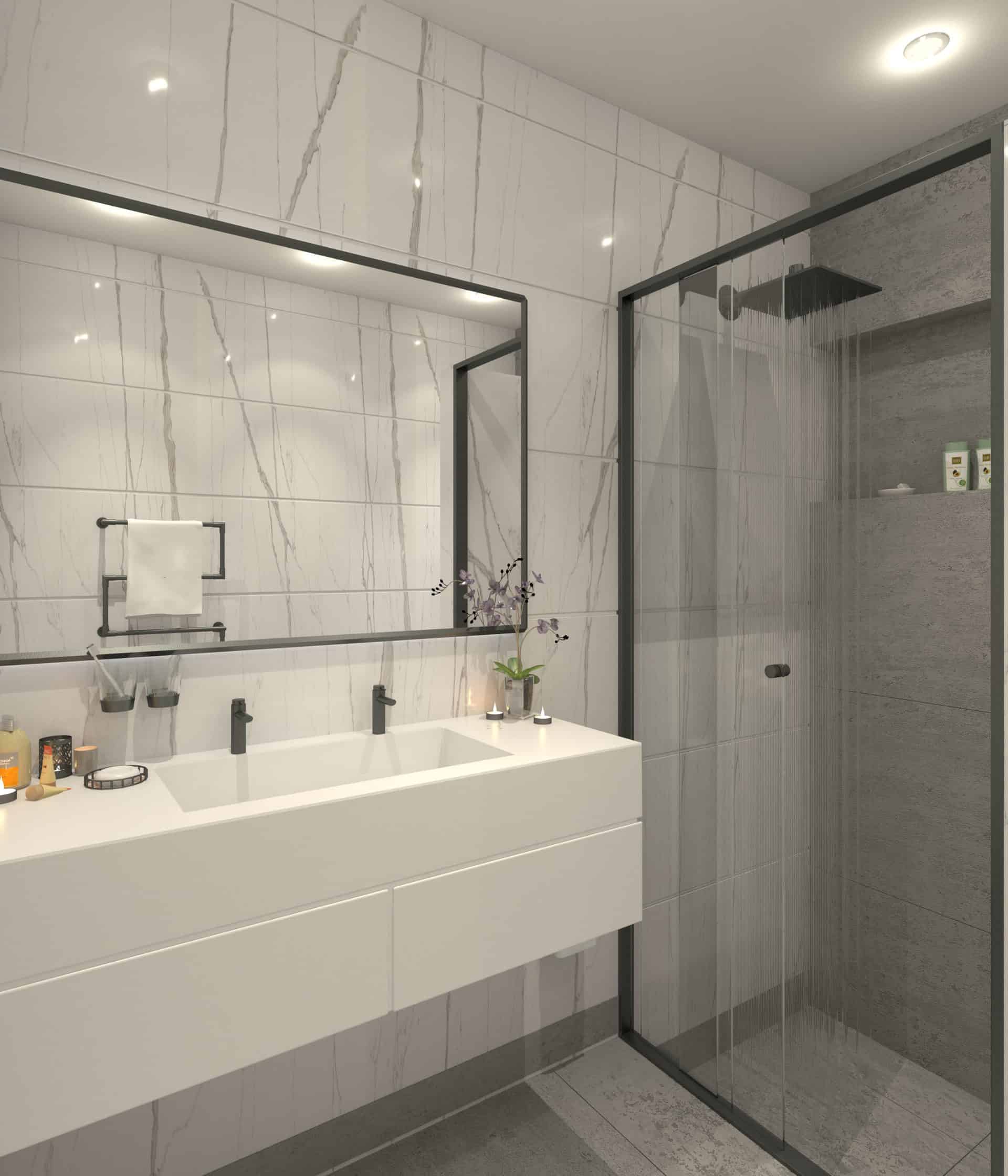 The plan for this project was to make a remodeling for a bathroom with more than 20 years old. A family that wanted to go into their bathroom and observe a completely different and modern one. A simple yet attractive bathroom vanity furniture can be all the adornment that is needed in a minimalist bathroom, but a few small potted plants and neatly rolled towels help things along nicely too.
At first, a simple color palette was selected where white and cream colors were the protagonists. After that those colors were transformed into materials such as marble, ceramic, tile, along with sanitary pieces, mirrors and accessories in the modern environment.
The results exceeded expectations, and now there is a happy family with a new and improved design for their bathroom. A modern and minimalist bathroom was obtained. The perfect balance between materials and colors. You never stop learning, and this design was no exception.
Architect:

Tabasca Architecture & Design

Interior Designer:

Isabella Tabasca