the project required placing all the necessary elements in a small space. I designed two furniture for all Bathroom accessories. Colors of tiles simulate concrete and wood. I resigned the ordinary shower cabin and I used linear drain and glass pane.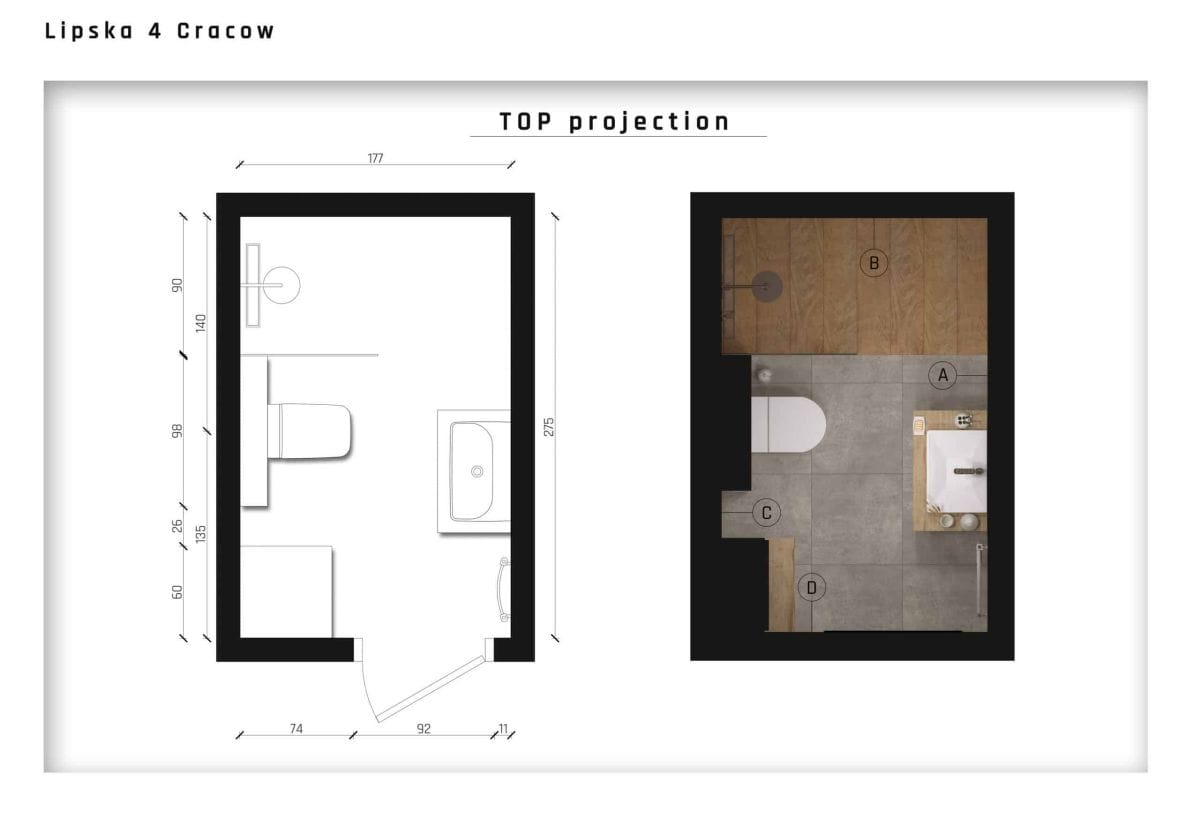 I wanted to design Modern and useful Bathroom. Design required to fit all necessary appliances in small room. I designed Cover for wash machine made from wooden plate. There are also two lockers, One is placed above the wash machine second one above the toilet. These two furniture help to keep all accessories in order.
I took inspiration from Nature and Urban style. I love Industrial design, but I had to find perfect solution gentle character ot this place and at the same time contrast it with Urban and industrial style. So I used materials which simulate concrete and wood.
The owner of this flat was really enjoyed from this project. I met expectations. I showed Her that contrast of two different styles will give really nice and interesting results. I took very curious lesson from this project, namely experimentation is very profitable, cause It leads You to very interesting and uniqe effects.
Freelancer Designer:

Marcin Sliwa – HUDYsign