This is a renovation project I designed in 2018, and the user is a student of Wuhan Maple Leaf International School. This space is located in the atrium area of the entire teaching building. The purpose of the design here is to facilitate teachers and students to communicate and study more conveniently during the break time. The use of combinable furniture design creates multiple possibilities for the space.
Design software: 3Dmax+Vray
This project serves the teachers and students of Wuhan Maple Leaf International School in China. The project is located in the middle area of the teaching building with classrooms around it. The purpose of creating such a space is to facilitate communication and learning between teachers and students during the break time.
The original building space is relatively old and the color of the space is dark. Therefore, I hope to bring a brighter learning environment to students. The beautiful colors help teachers and students stimulate creativity. The style of the furniture adopts geometric styles, which is convenient for teachers and students to freely combine to meet the needs of various occasions.
This is a public welfare project. I don't charge any fees. The construction funds for the project come from donations from school alumni. Building such an area is great for teachers and students. You have more room for communication and you can also put the books you have used here for everyone to borrow.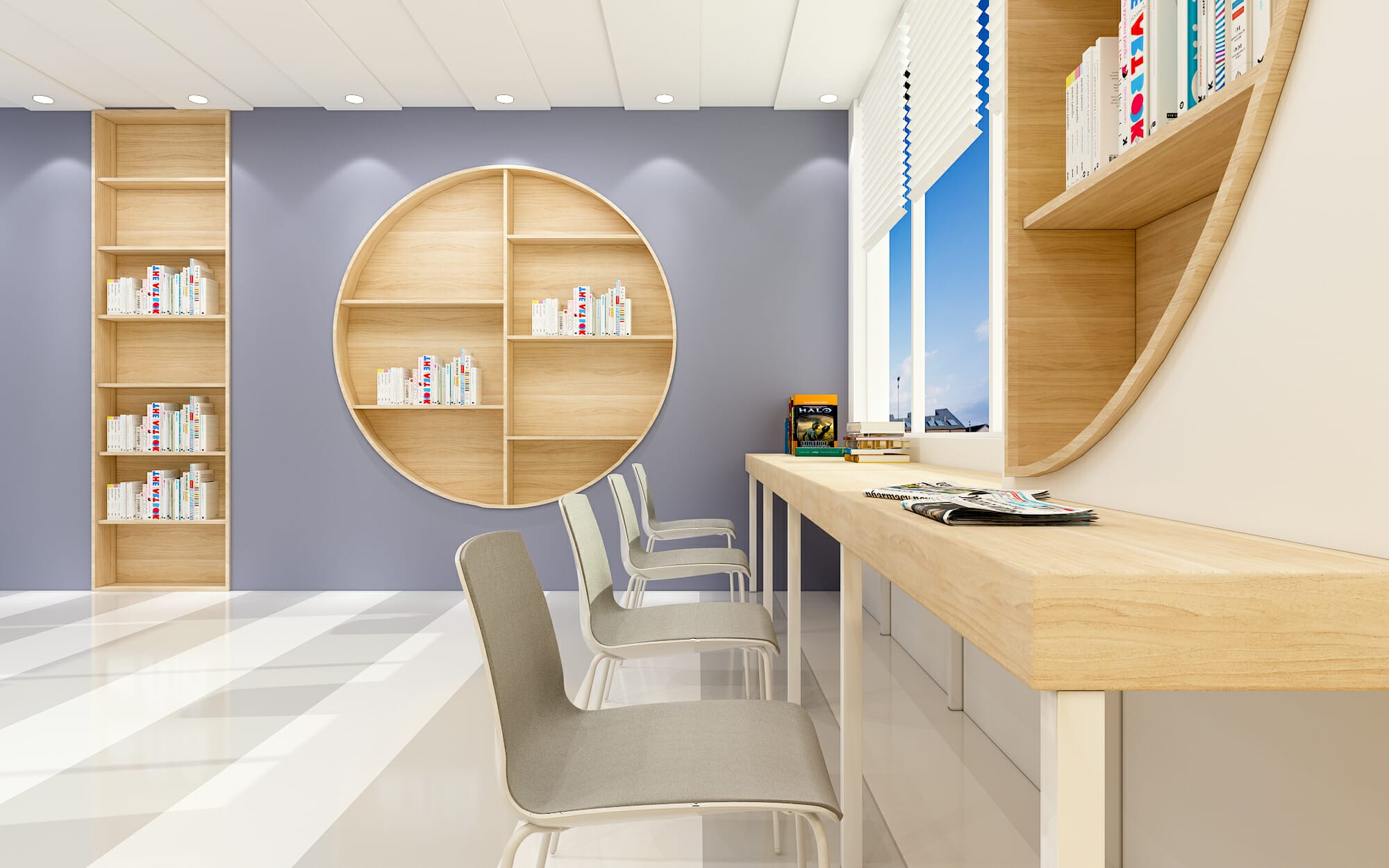 Other:

Wuhan Maple Leaf International School