Design of the first Rumah restaurant at Astorga neighborhood, Medellín. Rumah is a brand with a philosophy linked to active meditation, where activities such as painting, drawing, yoga, and a healthy diet, allow a pause in your day to day and connect you with good energies. To create this restaurant, structural changes were made to the house, such as the creation of a front terrace and the access to a backyard, which was intervened with a deck, alcoves, furniture and pergolas. Additionally, a tempered glass ceiling was created in the main room to allow for natural light to access.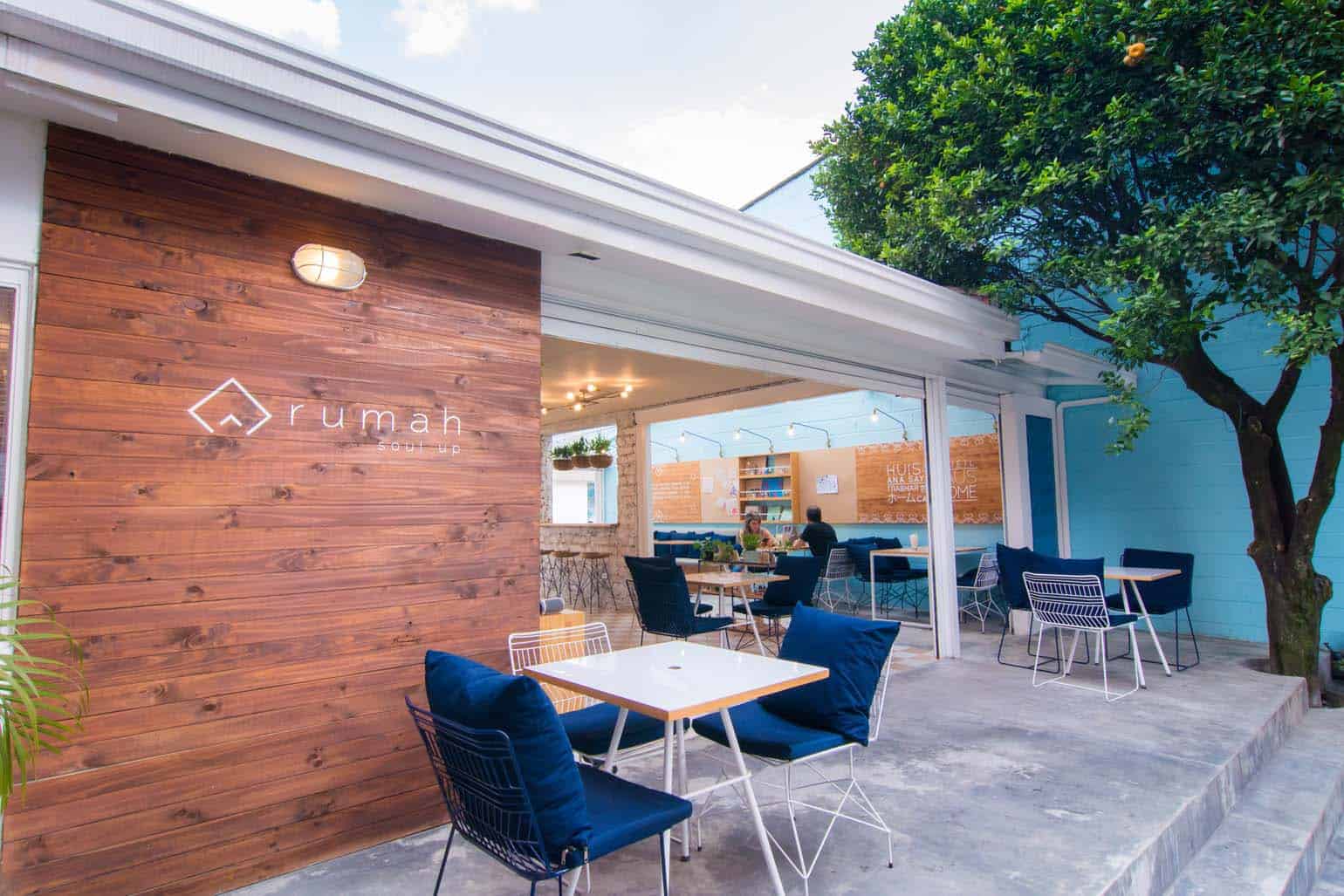 Rumah is a start-up created by two young women who felt Medellin lacked places where a person can just relax for a while, and do some of the many forms of active meditation available, while eating something healthy and good. Their goal was to create a place that would not only attract people as clients, but as friends and guests, to meet, share, and enjoy their time.
The plan was to create a space with lots of natural light and lots of open air space, because Medellin is a city that has an average temperature of 22°C all year, so it is generally confortable to be outside. The use of colors and general atmosphere aim to create a calm environment, with the use of white, blue, natural wood, and warm lighting.
The first three months of operation the restaurant recieved many visitors and positive reviews, both on the looks as in the service, products offered and overall experience. Visiting hours are influenced by the location, which is surrounded by offices, making visits concentrate during lunch breaks and after work in the afternoon. However, many people use the location to work, taking their laptops and holding meetings at the place. Rain is common in Medellin, so additional pergolas are required in the patio to provide shelter.
Interior Designer:

Blaster Design

Brand design:

CBW

Photographer:

Simon Parra