Of the pleasures without thinking it is of enjoying the good rest. In the project Bedroom Black we can present 4 scenes that describe the search of the full tranquility in a room. Supporting textures, colors and lights that lead us to dreaming of the perfection of an immaculate space of noise or sparkles of the exterior that deprive us of an ideal rest. Without leaving of side the masculine touch that every man wants to see in a room. Because always we want to meet reflected in absolutely quite. In the different scenes let's sense beforehand to the room as if it had attitudes opposite to the behavior of the habitador. Often lugubrious, serene, playful and because not sexy.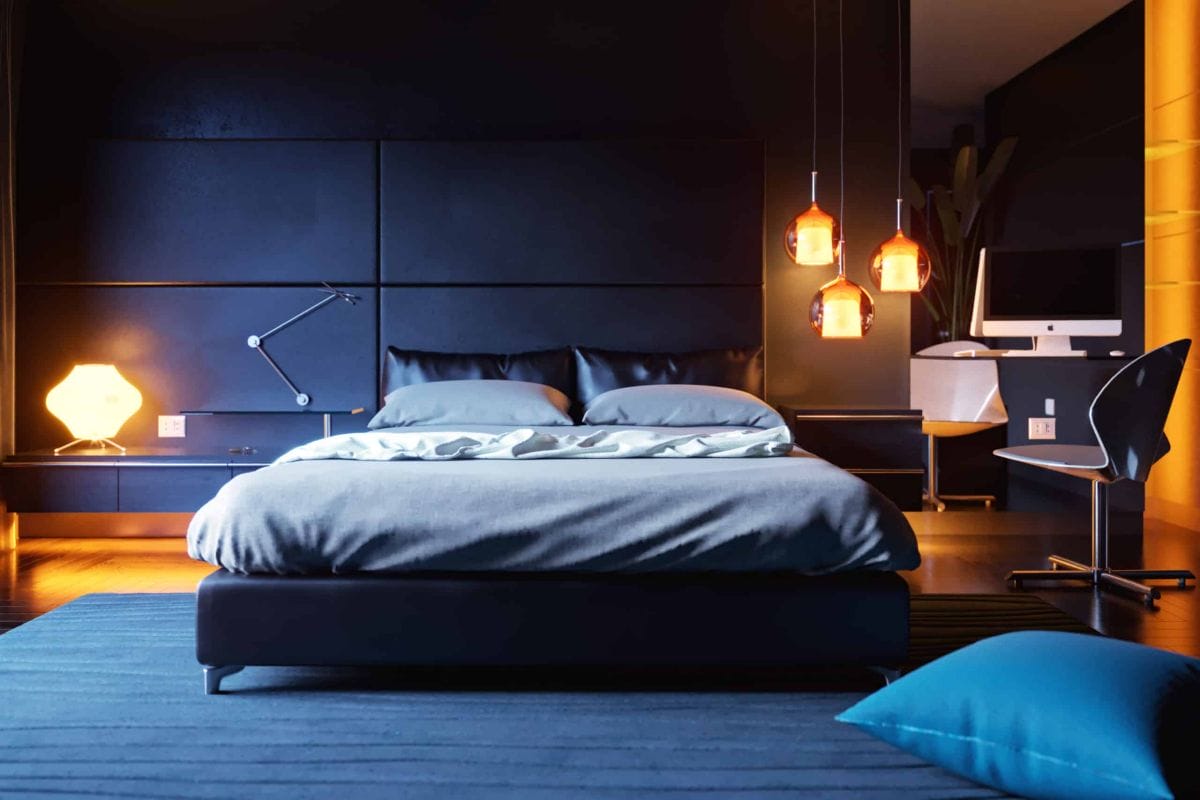 The project this one orientated for a single young person, the loneliness can turn at liberty and comfort. Because we all need this personal and intimate place, this so special corner in which nobody can irrumpir.
In the model of bedroom of black color that we see it appreciates clearly a very hot environment thanks to the leather elements and the tenuous lights of yellow color.
To reserve always a space where you could organize your documents, favorite books, sound system or give him a special place to your technological devices will help you to create an intimate and intangible corner.
Models:
Bed: Giuseppe Bavuso
Chair: Christina Strand
Light: Carlo Colombo / George Nelson
The bedrooms for single men always are fulfilled with very own and personalized styles and it is that they know better than anybody his tastes and look for the best way of giving him life and style to his room.
When a bedroom this one overloaded of elements colors and varied designs do not reflect the own identity of the one who lives it, for this reason, it is indispensable to define the style that we want to give him to our bachelor's bedroom and to search providing that the principal idea makes feel with many subtlety not to break with the visual harmony.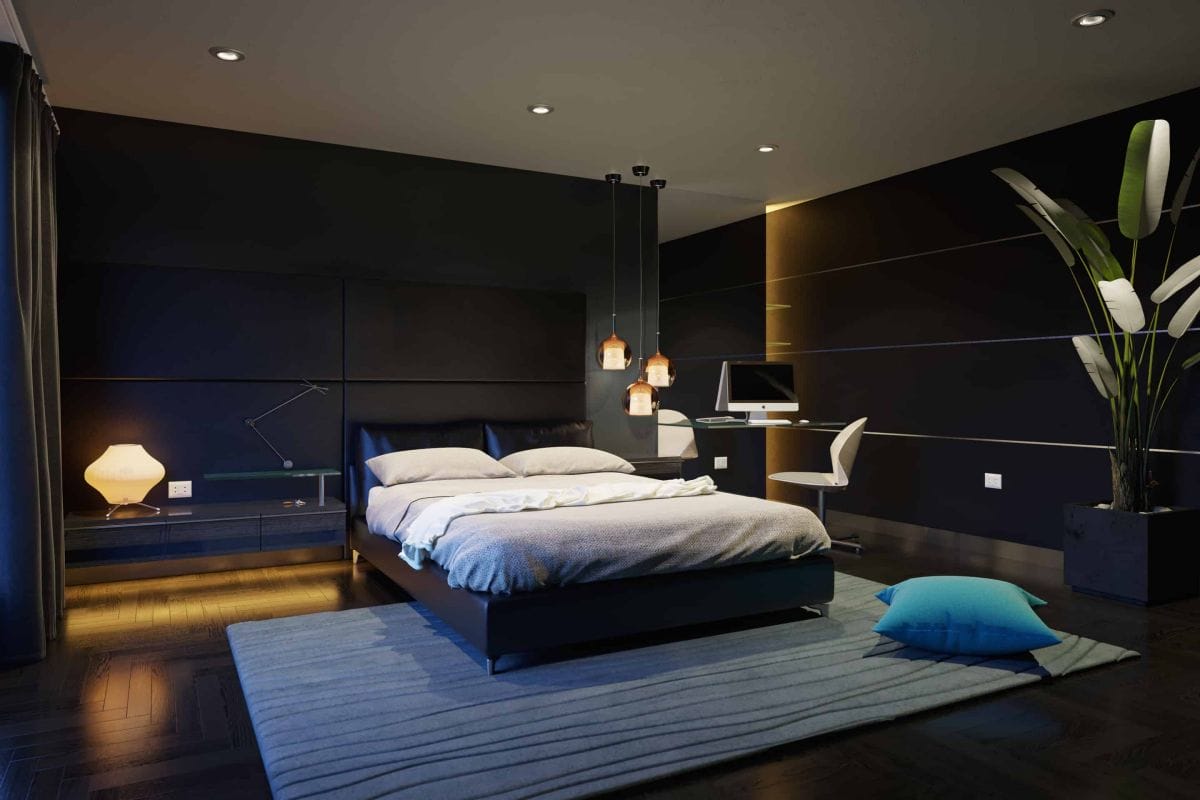 Interior Designer:

Proyecta – 3D Studio

: