Modern home is first and foremost comfort, simplicity, coziness and energy efficient systems. This is an energy efficient house with alternative heating, quality ventilation system, spacious terrace and great views of the forest.
In this project, there is more to the design than just the form. These are the emotions that you experience while being in the created space.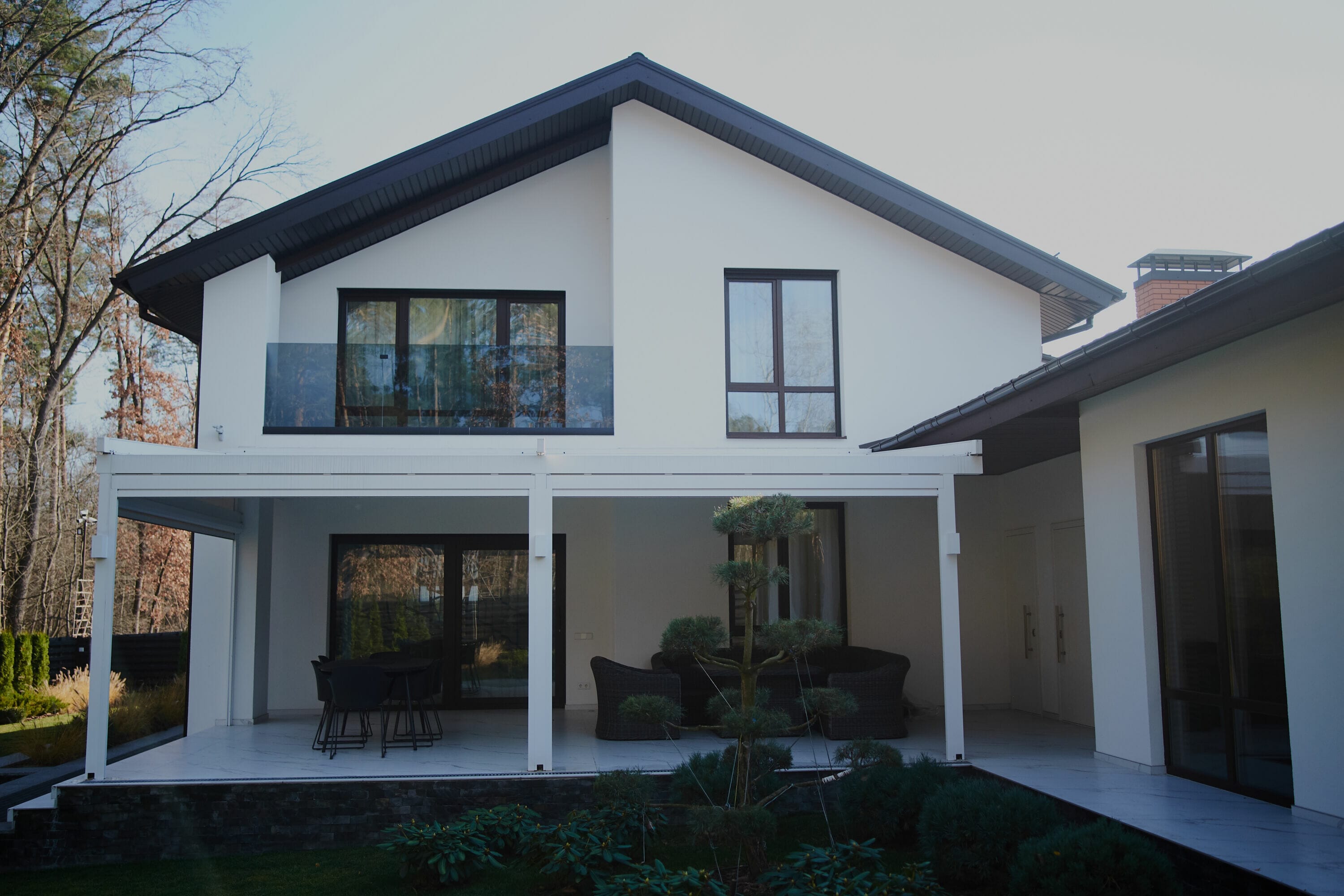 The house was designed for a family of four. The main task was to build a comfortable, energy-efficient house with a special atmosphere and a cozy terrace.It was necessary to plan a spacious living room with kitchen and dining room, four bedrooms, two bathrooms, a laundry room and a furnace, a large garage for two cars and a small spa area. All this was placed on 300 m2.
The whole house is done in light colors with some dark accents. Also selected are different textures on the walls and furniture, but in the same color scheme. Large windows let in a lot of light and have a great view of the forest. The main floor and stairs are tiled with porcelain stoneware, and in the bedrooms, noble dark parquet is used, which is combined with the panel above the stairs. In this project, a special atmosphere of the house is created by the lighting solution, and here we tried to implement different lighting scenarios so that the owners of the house could create the right mood in each space.
Implementing this project, we worked closely with customers, trying to hear their main idea and bring it to life. So that for them it becomes like an exciting journey to their dream. We are very grateful to the whole team of partners for their professional approach and responsible work. And we were happy to practice in the field of energy efficient houses.
Photographer:

Valeria Koiava

Interior Designer:

Iryna Liashenko