The goal of the design is to create an atmosphere of luxury and at the same time comfortable,
The comfort will be felt by several elements, the first of which is lighting. We will notice that natural lighting plays a great role in lighting the emptiness, and this is what gives a psychological comfort. Secondly, the white color is one of the most comfortable colors for the eye, so you will find it in the living room more than others.
The luxury will be felt by mixing the two colors with blue and golden, whether it is with paint or with accessories .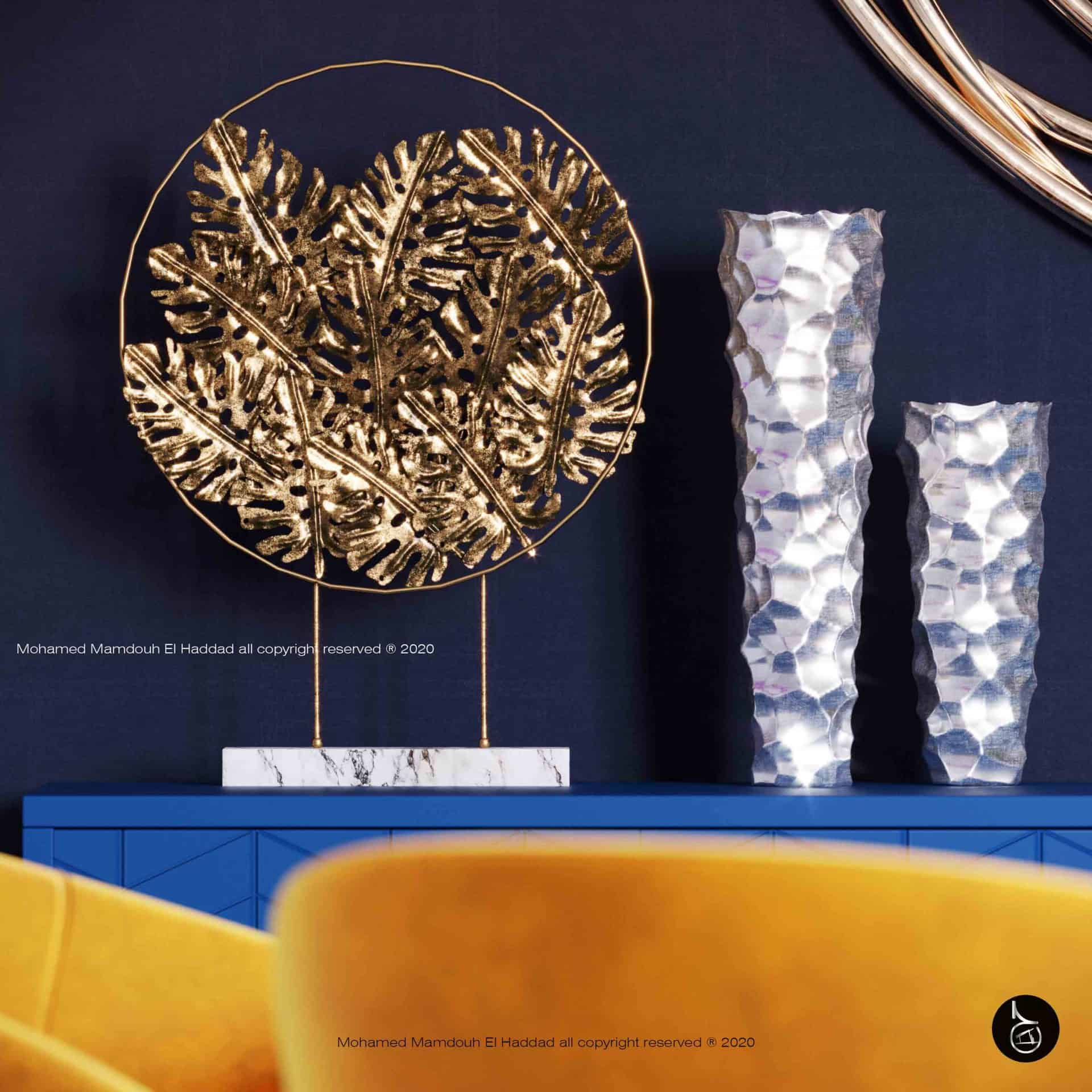 The plan was to renovate the place and create a different atmosphere with lowest cost
Create a different atmosphere intended to reduce the feeling of space constraints and at the same time take into account the family protests,The project is for a family, and the goal was to completely renovate the place at its lowest cost
The choice of colors came by trying to reach the luxury, comfort, and keys that the owner gave us to start with the design,
The inspiration came from a group of paintings and jewelry that mix blue and gold ,
As the blue color gives impression with purity, white comfort, relaxation, golden luxury, and beauty, colors are the main and inspiring factor for the project.
The response was good, the owners of the place liked that, I didn't need much to completely renovate the place, and we got a new feeling inside the place, I learned a lot and I am still learning from any project I am working on.
Interior Designer:

Mohamed Mamdouh El-Haddad