This is a living room project for a family of four. My main goal was to create a comfortable room for eating, family gatherings and meeting guests. Blue and green are the main colors of this project, reminiscent of the sea and rest.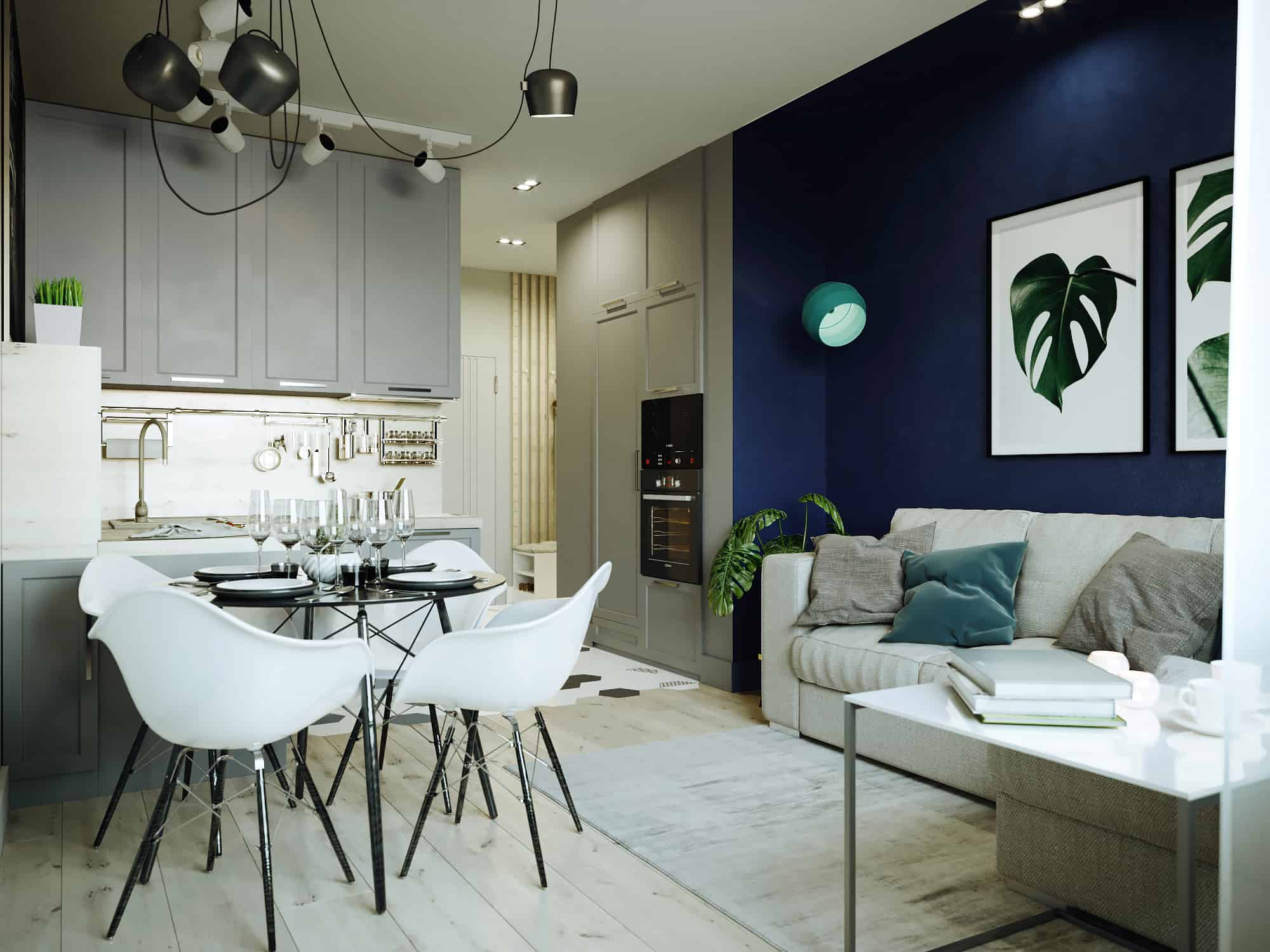 This project is designed for a family of four, parents with two children.
The main task was to connect the kitchen and living room, while not losing their functionality. As a result, the kitchen turned out to be small, but roomy. The living room area was very cozy and bright, due to the blue wall it is not lost in the space of the entire room.
The customer indicated to me that the style will be modern, and he said everything else at his own discretion, giving complete freedom of choice. This project combines a tree, rich blue, blue and green colors that are close to the customer and are inextricably linked with nature.
Do not be afraid to combine bright colors in the interior, it adds raisins and personality. Any space needs to be done as useful as possible, especially as a kitchen. If you want to combine several functions in one room, zoning is great for this, which is highlighted by the choice of different textures, colors and materials.
Interior Designer:

Vorobyeva Tanya