A playful room with starry sky, a little house and free butterflies.
That room every girl would like and deserve to have, as delicate and warm as the soul of
a child.
A welcoming space that allows one to feel free to create and evolve oneself.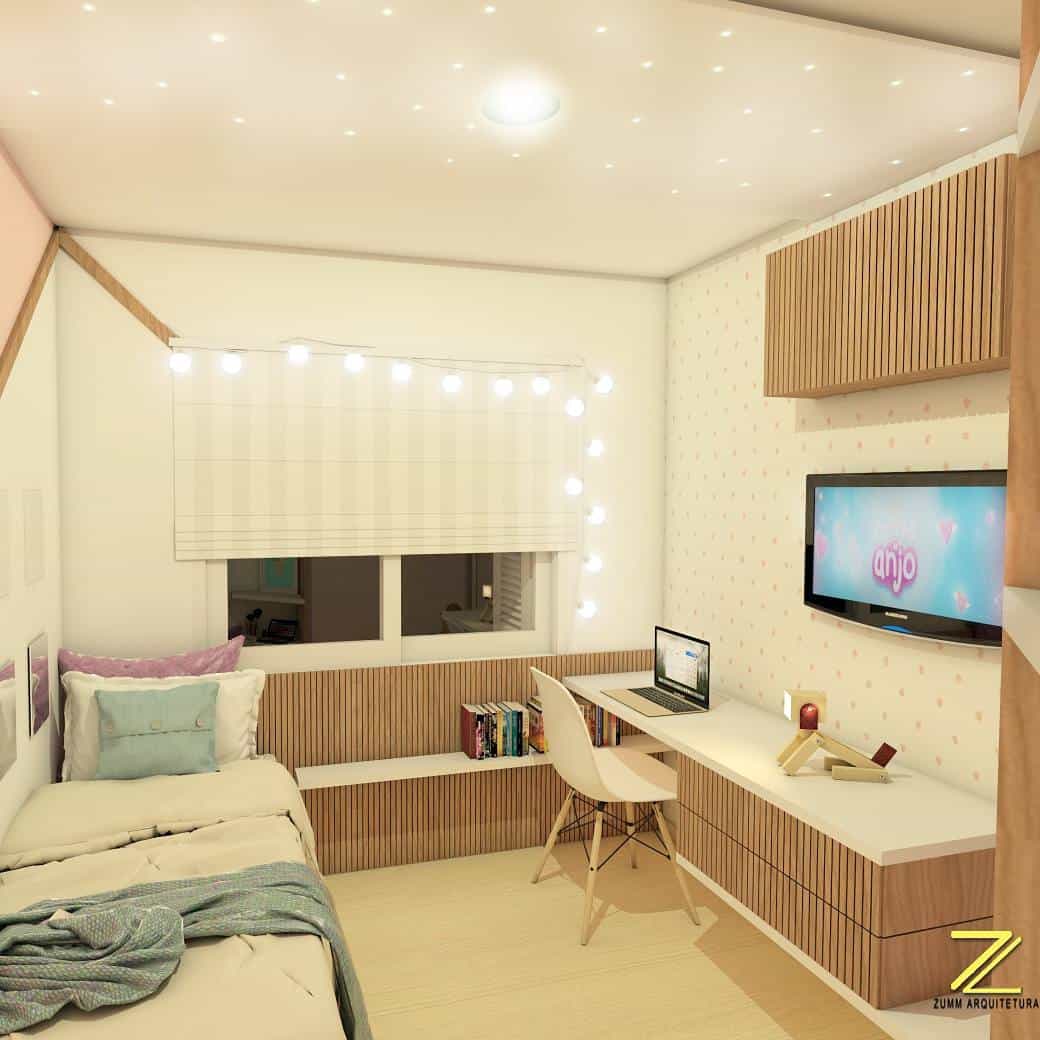 In this cute little living room the main request of our little 7-year- old client was to use
ROSA and POÁ (balls). Based on this, a set of horizontal plans that serve as back-up
shelves and a large closet with organizer baskets underneath to store the toys but later
serve to organize the objects of a teenage girl.
The goal was to create a delicate and cozy, but not very childlike space.
A big mirror was proposed, because this young lady likes to record videos and stay in
front of the mirror, in time it will serve for the makeup and looks.
Inspired by freedom and the lightness and delicacy of butterflies.
The joy of a game expressed in the little house which windows represented by mirrors
reflect the dreams of a little girl and a great woman.
Bringing the pink color of an Autumn sunset.
So that all the moments in this environment can be magical and show that everything is
possible in this particular world.
People love children and what brings comfort, so this project was well succeed mainly
because the main stakeholders loved it.
This design shows that it does not take much to be perfect, the small details are what
make it special. The main objective was achieved, meeting the needs and expectations
of users of this space.
Architect:

Zumm Arquitetura