Apartments for those who love simplicity and minimalism. From an ordinary apartment to a functional and useful space. 65 square meters and we have an entrance hall, two wardrobes, a bathroom, a kitchen-living room, a home theater, a workplace and a bed mechanism in a hidden wardrobe. In our projects we used only natural materials, Ukrainian furniture and modern systems. Beauty is in simplicity.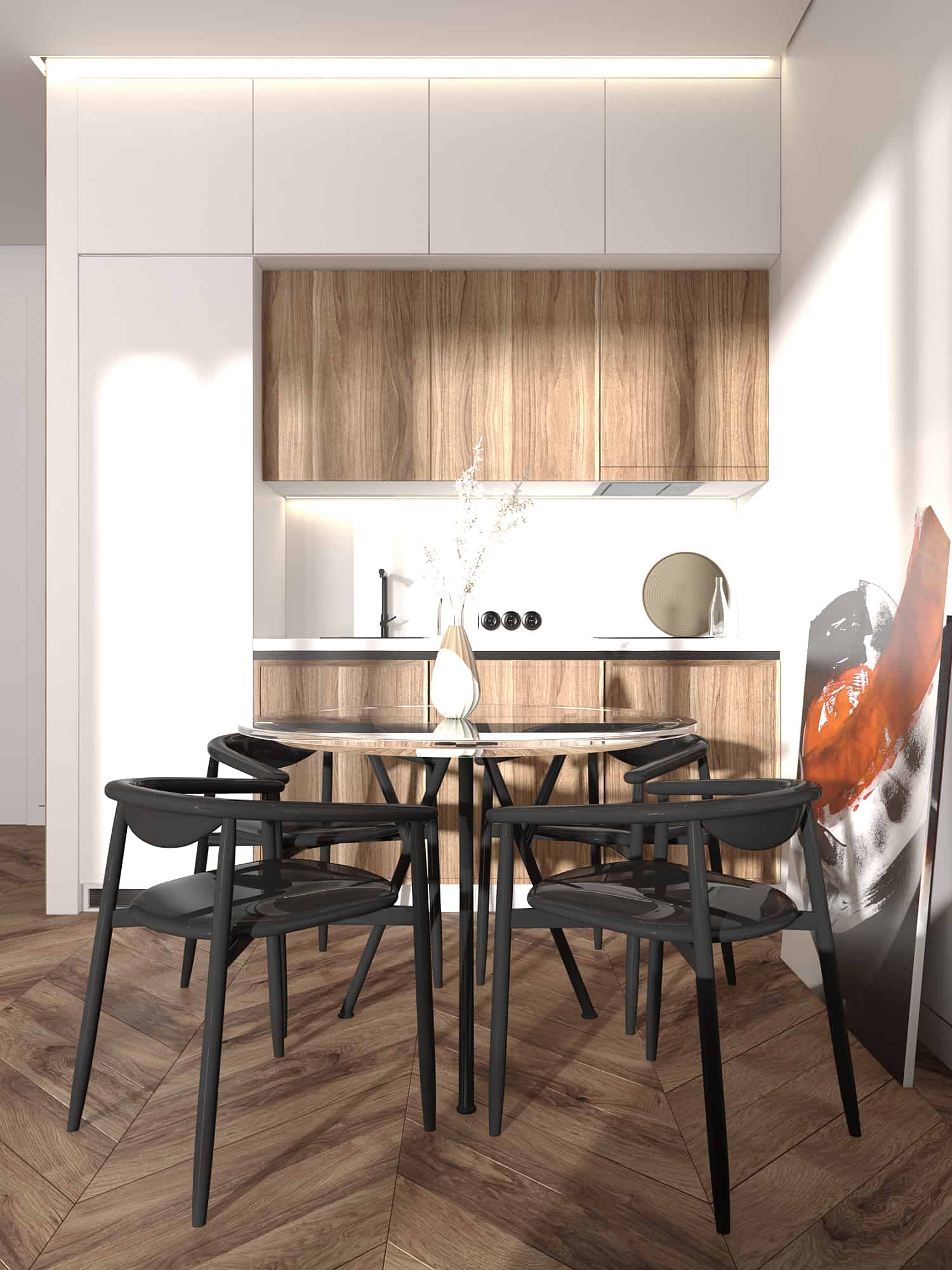 The project was created for a young guy. He needed a modern apartment where he could live, work and rest. We have solved all his problems. We made a layout with hidden dressing rooms, a folding bed mechanism, and hung a home theater. When you want to rest – you fold out the sleeping system. When you want to have fun with your friends – hide furniture and turn on the sound system or turn on the cinema.
Our style is minimalism. We used light colors, wood and diluted everything with round mirrors. The guy travels a lot. And he brings a lot of things from his trips. Therefore, we needed to create a space in which there will be nothing superfluous and in which there will be a place for something new.
The project is very simple, but many people immediately reacted to it. People liked it. The best design is no design. There is no need to invent something supernatural. Be yourself, listen to your customer and create the space you want to live in.
Interior Designer:

Anastasia Kreisberg