The AHHTUR's new headquarter proposal, located in Santa Maria – Brazil, was projected in order to bring a new atmosphere to the association. The clients asked for a juvenile, casual looking office that would fit the small budget. In order to achieve this demand, we reused several furniture such as the file cabinet and drawer. For the colors, we chose the bluish green on some objects to match the visual identity of the association while giving the office the casual and even fun look that the clients required.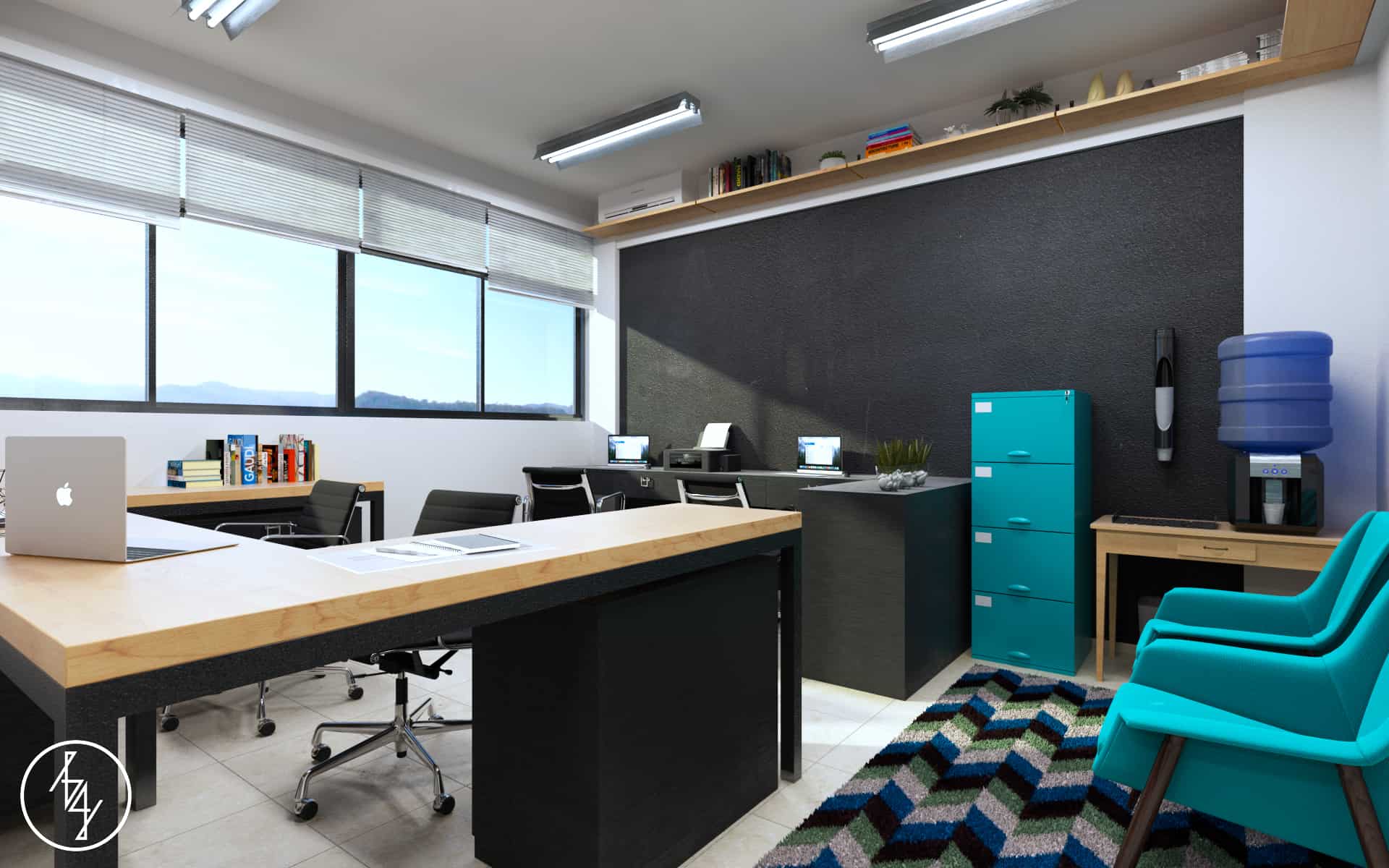 This office was designed to be the new AHTURR (Hotels', Restaurants' and Tourism Agencies' Association) headquarter. The goal was to design a juvenile, casual looking place in order to renew the association's visual. The budget was quite small, so another goal was to project while keeping it simple, yet interesting and attractive.
The furniture material and style was partly led by the existing furniture, that we included in the project to keep the price low. The desks, with very clean lines and no drawers nor doors kept the space very open, since the room is small, and opened space to the reused furniture. The blackboard inspired wall not only brings a casual look to the office, but serves to write down messages, promotions or any other important information, it also brings a somewhat mutating element. In order to break the neutral colors, we chose the green to be the highlight of the decoration. We painted an old file cabinet and chose some matching armchairs. On the meeting room, the hightlight elements were the chairs, also repainted.
By keeping the budget limit and succeding on bringind the casual aura to the office, the clients were really surprised and happy. We learned with this project that an interesting space isn't necessarily expensive, and we can change a space with simple elements.
Architect:

BG Visualização Arquitetônica