Our main purpose was to design a bathroom in a family house for the young family. The client had furnished some rooms of the Provencal-style family house, mostly in white and gray colors. As the client likes the vintage and glamour style, it has been a challenge for us to reconcile existing rooms in Provencal style with vintage and glamour style.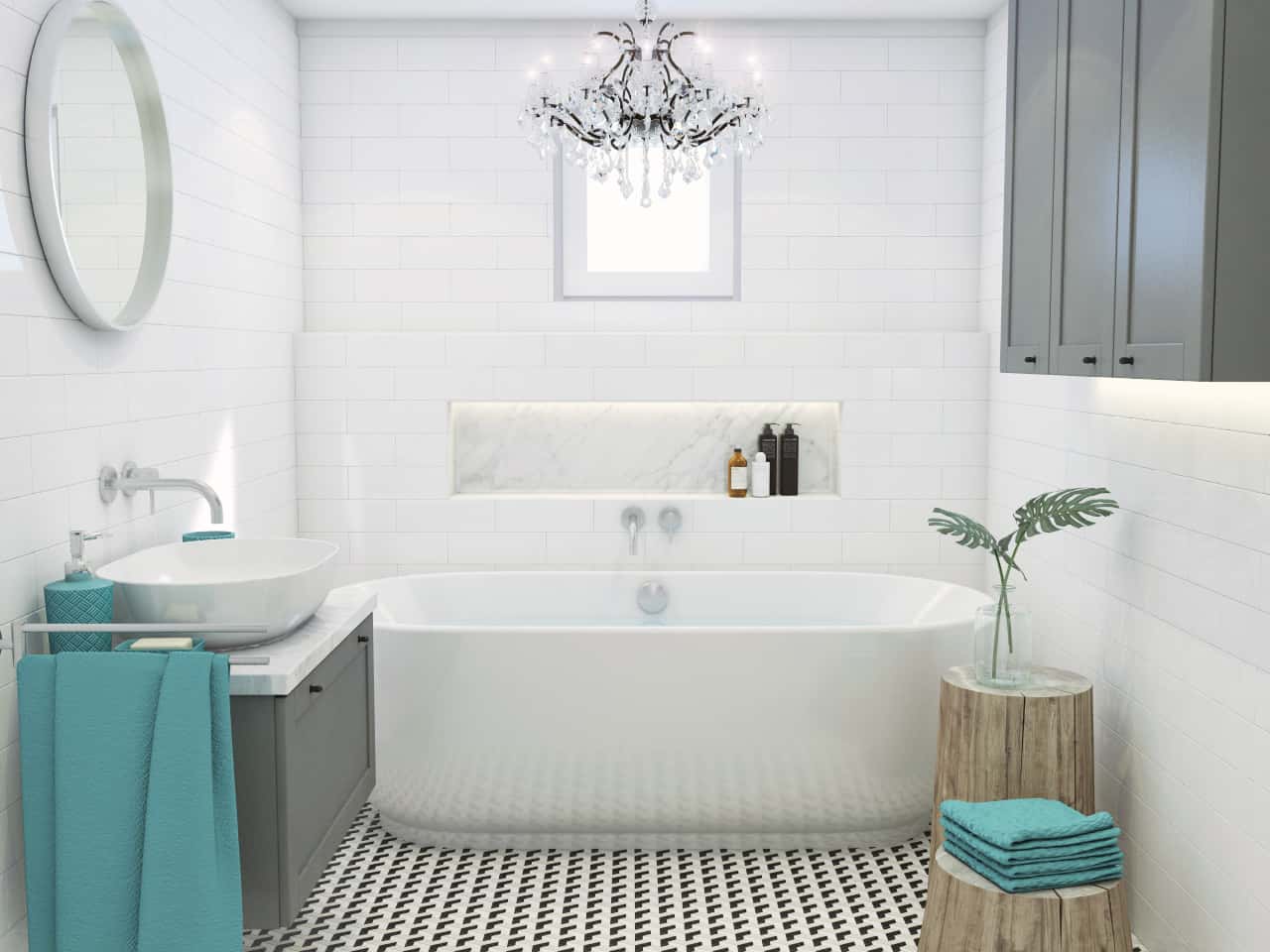 Our main purpose was to design a bathroom in a vintage and glamour style. The client is young family who living in a family house. Their goal was to have trendy looking bathroom, with fusion of design of other rooms within house.
We choose white colour because of existing colours of rooms within house. Dark gray cabinets is in line with the dominant white color. For the floor, we chose patterned tiles in monotone colors, which suitably complement the whole space. Inspiration comes from vintage and glamour style design principles.
The client was excited with our suggestion, appreciated the fusion of many design styles and the practicality of our solution. We learned that fusion of several design styles is possible. Don't be afraid of mixing more design styles, but be careful of mixing not suitable colours or patterns.
Interior Designer:

Funk design