Concept design proposed for Amanda House at Cheras, Kuala Lumpur by mixing colour and laminate wood texture with playful, prominent colour to proposed stunning built-in design that will blend harmoniously into her house.The furniture is custom designed, with local materials and most of the furniture is also modular.
The project was entirely done in 3Ds Max 2015 , rendered with V-ray and post produced via Photoshop.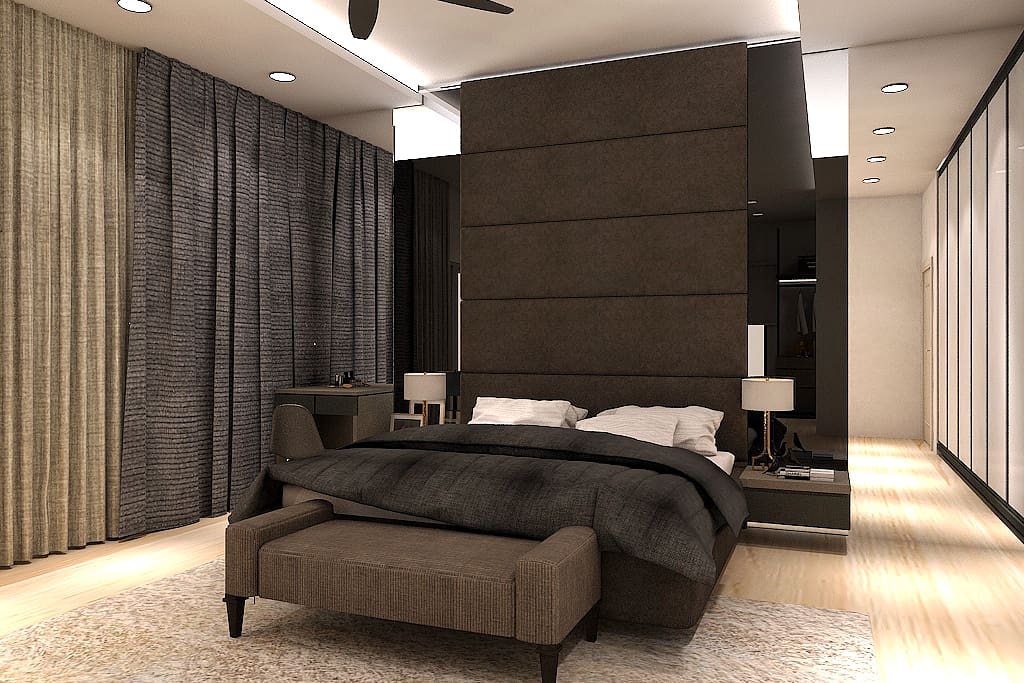 The goals was to design a house for a family, who was looking for something unique, natural and bright.Master bedroom they more request modern and relaxing but for their kids I try to proposed with some pastel colors for their room and bathroom.Bright colour always can bring some refreshing when meet natural tones.
All the Inspiration were found on Pinterest & Instragram, The result came out from a lot of design trials to make something creative which should match the client needs.For instance, i might look to the following for inspiration which is natural, warm and simple experience .
For me , what i learn from this project is Research , Research and Research . Because sometimes you may get any ideas or inspiration from other people work. Think out the box ,try to cultivate sketch. Sketch on paper can bring you more and more inspiration compare working on screen.This design of the house is completely ready to receive guests, work and have a rest !