The Bright Interior- 80-square-meters apartment with open-plan layout- modern interior located in Minsk, Belarus with large floor-to-ceiling windows that look out to urban landscape. The goal was to design an apartment for a couple, who were looking for something bright, functional and unique.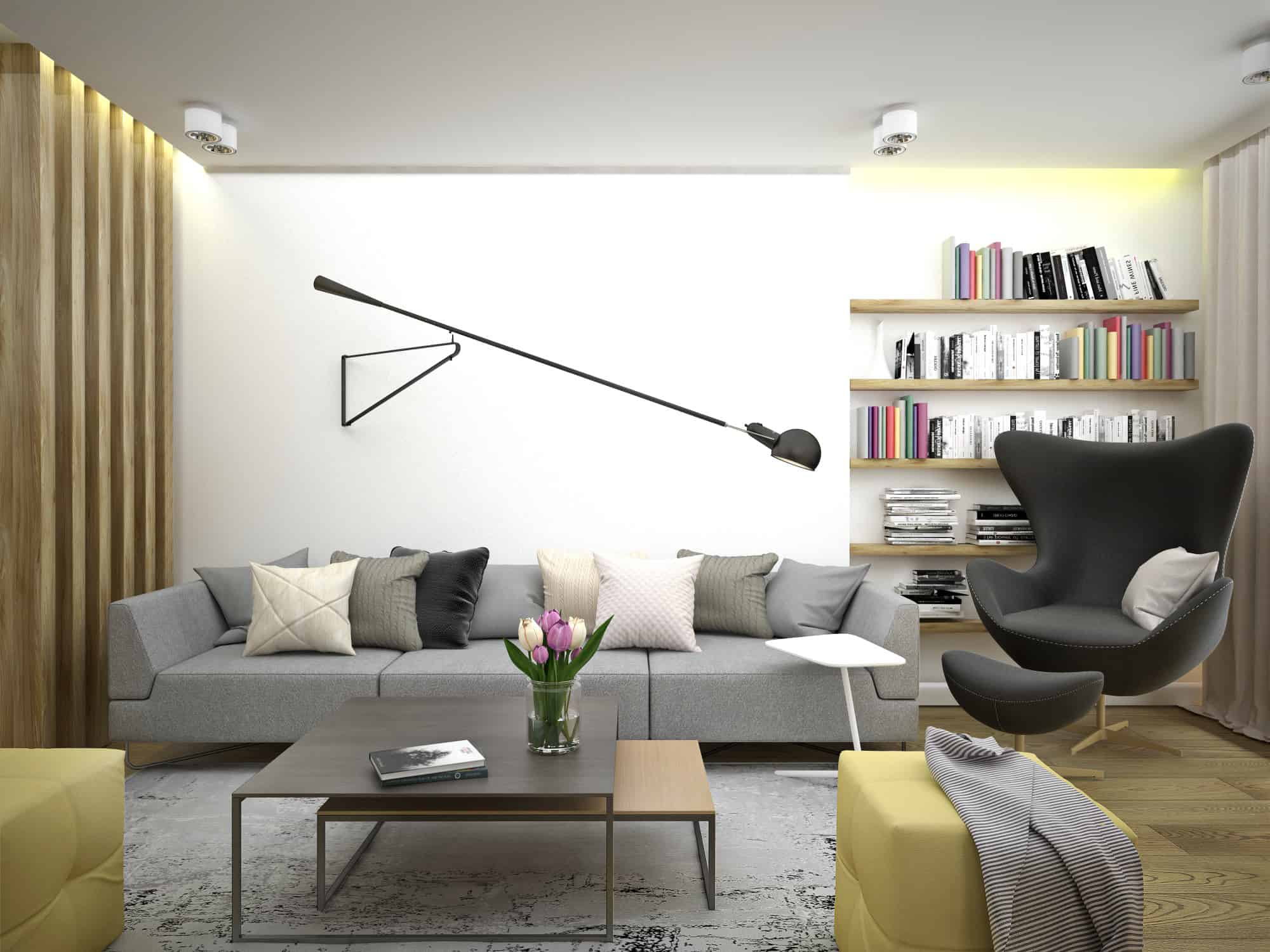 The bathrooms are located in the central unlit part of the apartment, and the main living zones take place along the perimeter of the flat. Kitchen zone is isolated by a sliding glass panel, which can be opened or closed so that. The owners may combine or separate the kitchen with the dining room whenever they want.
The living and dining rooms are decorated with wood wall and modern fireplace. The idea of creation of the ornamental wood wall with a fireplace was the starting point in design of the all interior.
The style of the interior – Modern with Loft style elements.
My idea was to create calm and relazing atmosphere in the living and dining rooms. Therefore, light smooth colors and natural materials were used.
The kitchen was designed in more bold and functional style in contrast to the other rooms.
Owners of the apartment and me spent a lot of time in discussions about the new layout of the flat and about technical details. Nevertheless, the ideas of planning the design of this flat inspired me to further experiments in my new projects.
Architect:

Katsiaryna Harashchuk