The apartment is located on 12. floor of Sea Towers building- the highest skyscraper in Gdynia and at the same time the tallest residential building in Poland. The property is located just 12 meters from the shoreline of Baltic sea.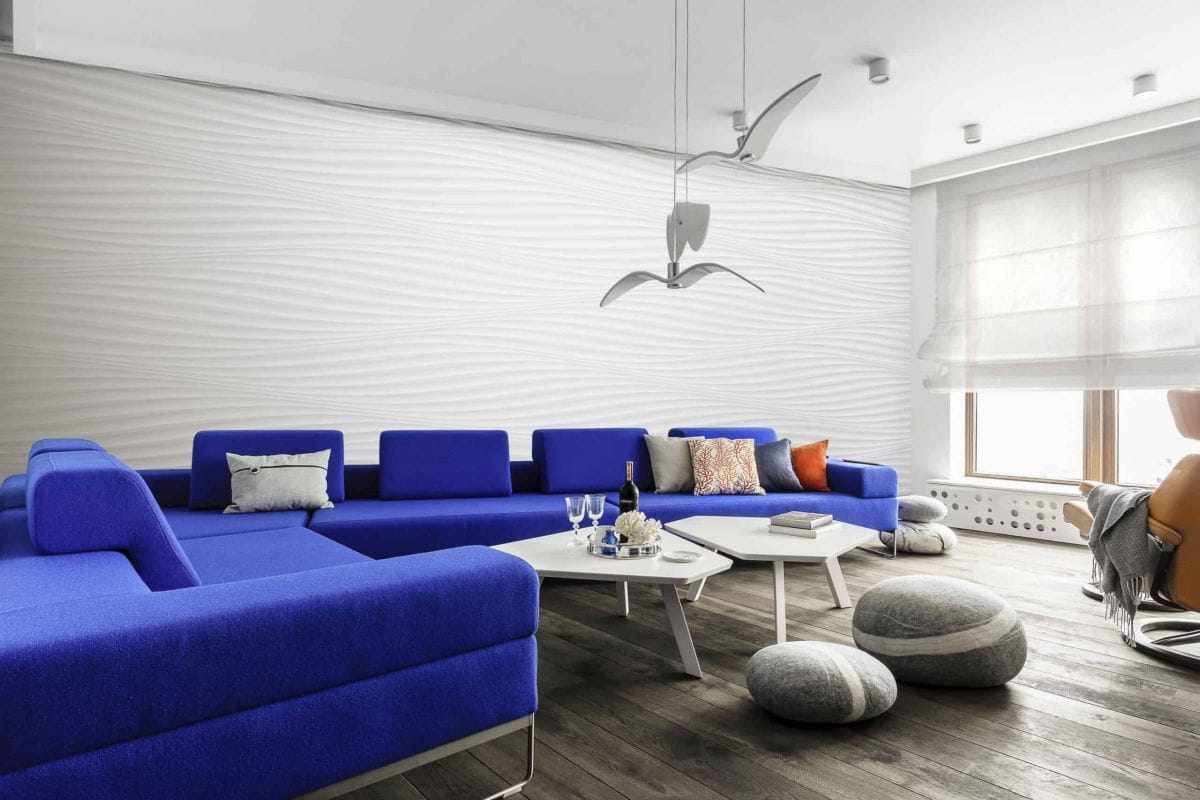 The interior project was made for a family, who wanted to have a place for their weekends or a vacation, because the apartment is located close to the shoreline of Baltic sea. The interiors should be functional and minimalist with associations to the place.
The apartment requires arrangements which accentuate the biggest attraction of the object- sea view from the windows- the main inspiration for the project. The open living space faces the windows to make the most of the ocean views. The interior is mostly neutral with a bold, bright blue as the accent color throughout, mimicking that of the sea. The rest of the decor plays off the beach theme but in a completely modern way. The white walls are covered with a wave- like pattern and a trio of minimalist bird lamps hang from the ceiling.
The project has a very good response, it has many publications all over the world- not only in Europe but also in U.S., Saudi Arabia or Liban. On January our photogtaphs and the article will appear in chinese design magazine.
Interior Designer:

meinDESIGN