Armstrong International is a family business established in 1900. Today, it has more than 3000 employees around the world. It offers industrial and smart solutions in steam, air and hot water systems that optimize performance, energy consumption and environmental impact. We were invited by MTQ architects, to develop the interior design of Armstrong International Office in Guadalajara, which were designed to be the most optimized in America.
The industrial and smart-solution role of the company, inspired us to develop a concept based on raw materials, which contrast between cold and warm. Each area was specifically designed for its function, immersed in a holistic experience that makes the office a journey that inspires creativity and ingenuity.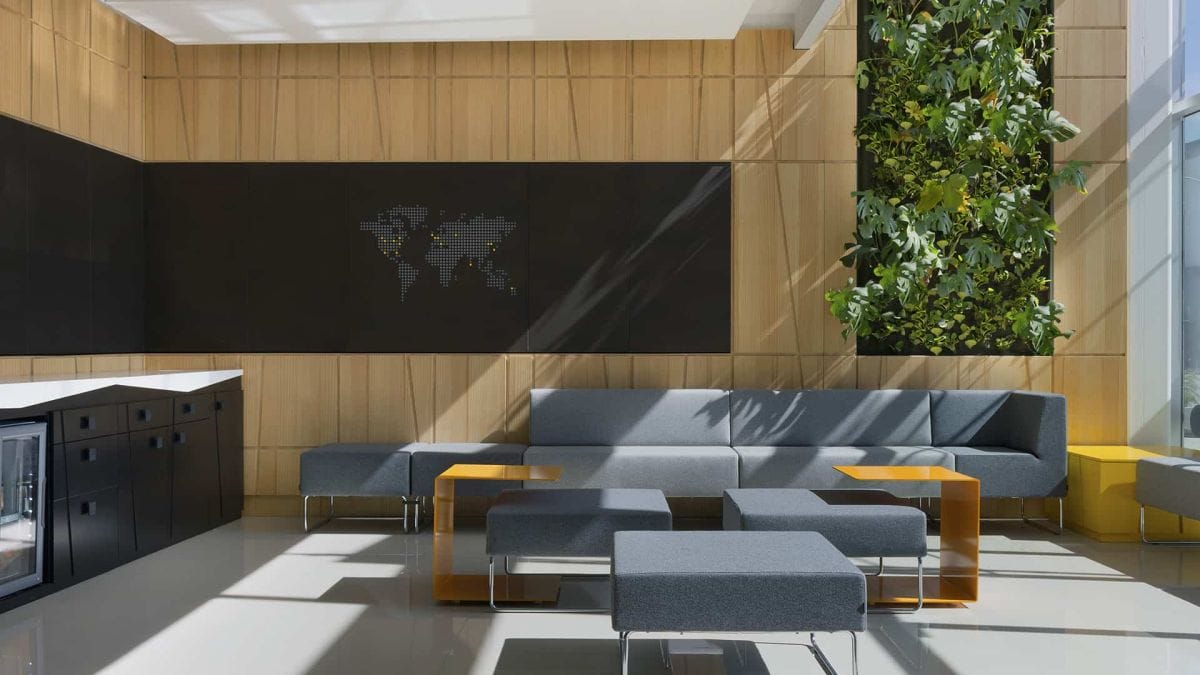 Armstrong International is currently the fifth generation of a private family business. His experience and knowledge goes back more than a century. It offers industrial and intelligent solutions in steam, air and hot water systems that optimize performance, energy consumption and environmental impact.
When MTQ architects invited us to be part of this challenge, we were very interested from the beginning because it was a project that integrated so many disciplines with the goal of creating more than space, we wanted to create a new work experience. The first ideas we had were fine, but as we continued sketching and researching, the design improved substantially. Especially when we were asked by Armstrong to design the most optimized office in the entire American continent.
The company aims to engineer intelligent solutions, so we decided on an industrial interior style, based on apparent materials that contrast between cold and warm. We define wood and metal according to the specific function of each space. The formal design is solid and heavy, but with wide spaces, good lighting and vegetation on walls. The colors were already defined by Armstrong's brand manual, which is very well defined and structured. The furniture we manufacture provides each space with functionality and personalized styles. The furniture we chose for the areas was provided by Vitra, which provides timelessness and unique style to all spaces.
We learned a lot from this project, we set ourselves great manufacturing and execution challenges, from the conceptual stage. The most important learning was to keep challenging us more each time, to achieve more unique, functional and attractive results. A piece of advice, do not propose designs that are so complex that cannot be made, either due to technical difficulty or a limited budget. But most important, never get stuck in the same solutions, without the possibility of reaching new horizons.
Interior Designer:

Gremio Diseño

Architect:

MTQ Architects