inspiration for the creation of this project were lofts. The Idea of loft style was possible cause, general arrangement of attic is perfect for this kind of design. Wood and concrete were main materials, on which I based the concept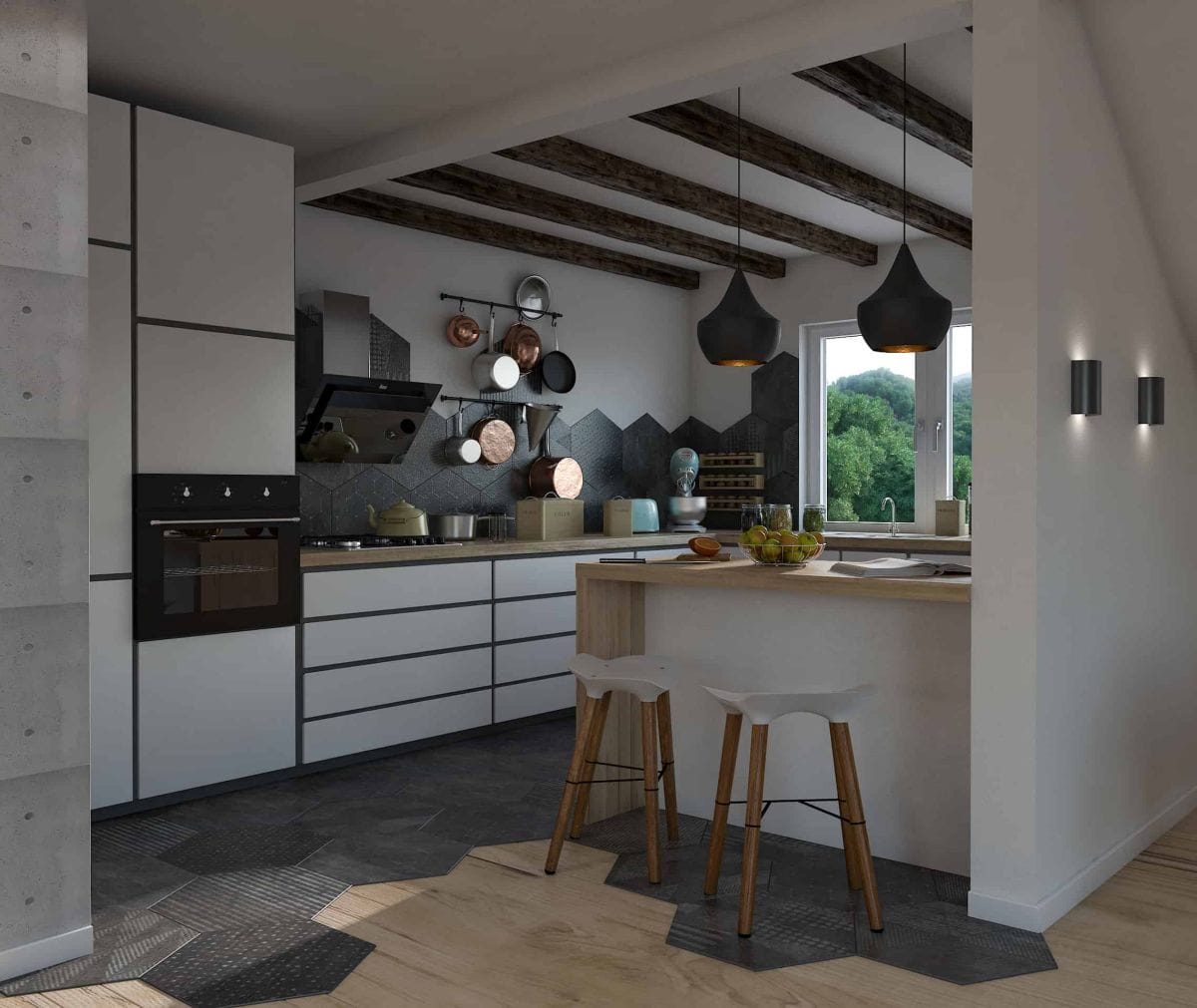 The main Idea of this project has been created after conversation with investor. He wanted something in modern and loft style. I have viewed, many photos of industrial areas. Main dominant of living and dinning room was wall of red old bricks.
I have taken inspiration of this concept from Industrial spaces. I wanted to create something modern and usable in the same time. I have combined old look materials with modern furnitures and lightings. I wanted to stylize wooden finishing to look like old and damaged.
Investor was content. I met his expectations. I have created something with modern and industrial look. I have learned that combination of modern materials with industrial style may give a great results. I have noticed that hexagon tiles combined with wooden floor in irregular style look stunning