It's about bar-restaurant in Chicago,Usa.The capacity is 40 people,the interior design style is mix industrial & modern,the kitchen is international & and the square meters are 185m2.The most important thing for that project is the design idea that was 'earthquake'.You can see that idea everywhere,broken walls,cracks on floor,materials as leather & marble,even the name of restaurant that is Richter.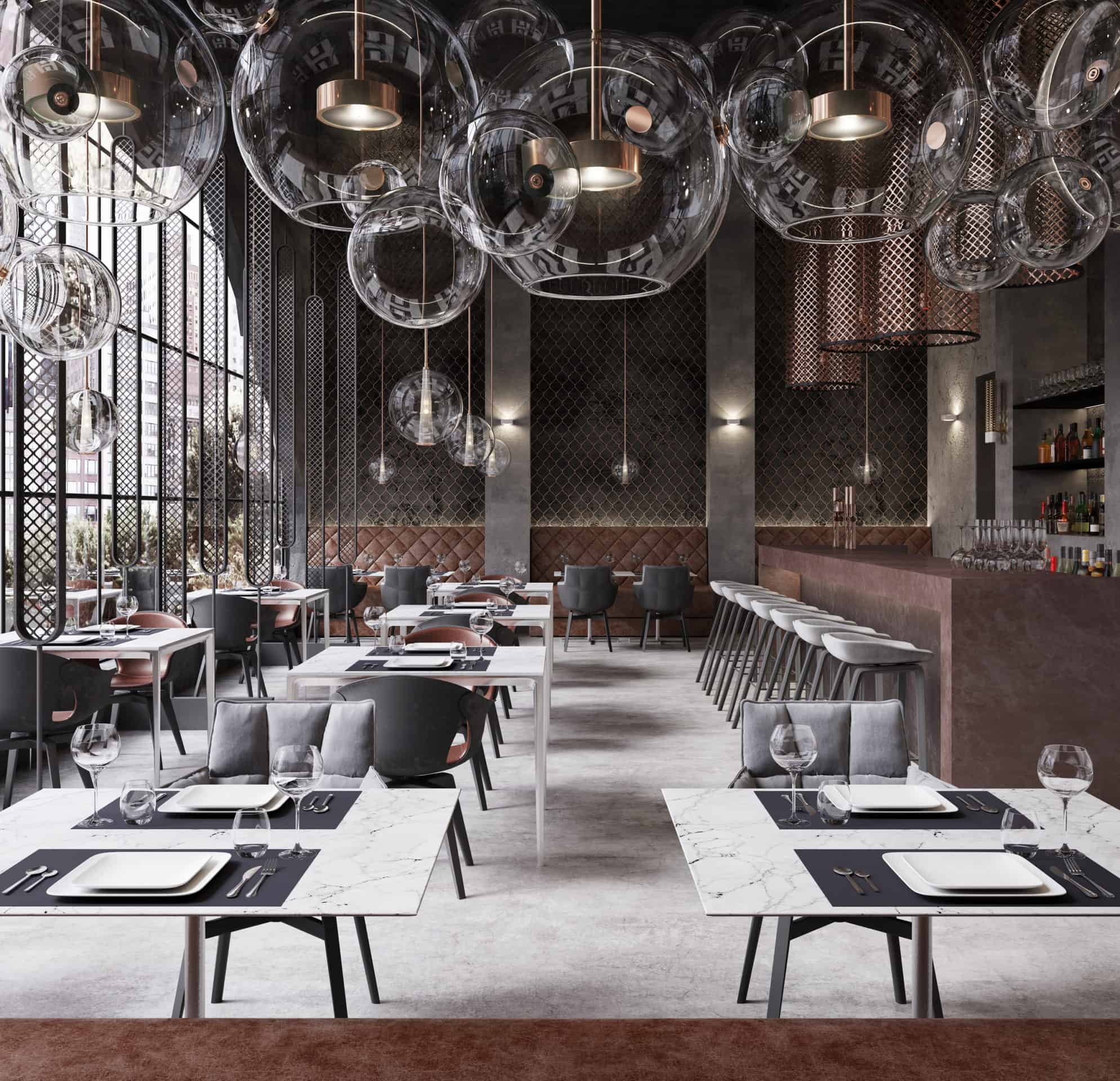 The plan was to make a restaurant for 35-45 people,international kitchen,combine two styles,unique interior design,with very strong idea and to spread it everywhere.In that case the idea is 'earthquake'.The two styles that i combined are industrial & modern.The final capacity is 40 people.
The style is combination between industrial & modern.The materials are more industrial as leather,copper metal,concrete floor and walls and the furniture are more modern.Generally the restaurant is dark and i chose to highlights the copper metal over the grey color.The brown color exist to keep the balance between grey and cooper.
People are really enthusiastic with that project.I believe the point is that i didn't inspired from somewhere else but i made something completely new and with that way it seem fresh and unique.I contented with result that because to make a restaurant is not something usual for me.
Interior Designer:

Georgios Tataridis