Inspired by minimalist concepts and a little bit of Scandinavian design, this project focuses on the functionality and exploitation of a small bedroom. The main goal was integrate a small home-office space in which the user could develop all his work-related activities; with confort and full of technological allies that improve his workflow. It was also important to make the space seem natural, applying a variety of species of plants, succulents and other types of greenery.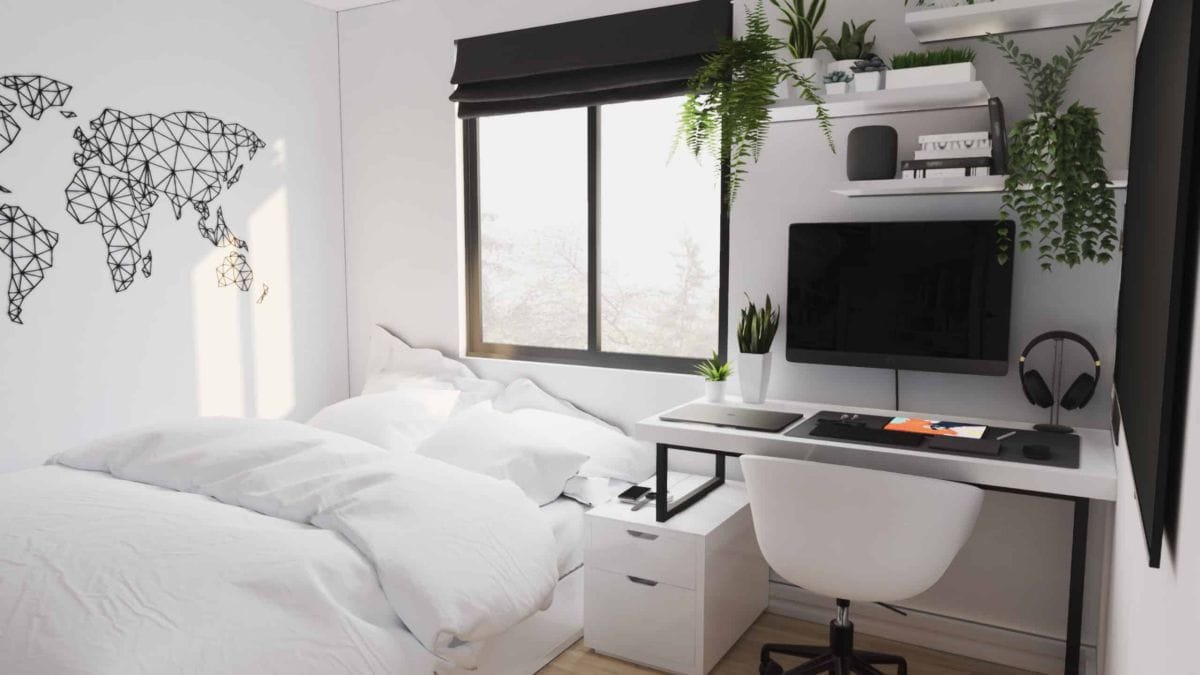 The plan was to remodel a small bedroom and to integrate a small office space in which the user could develop his work. On the other hand, it was important to showcase how the everyday objects would look like in the bedroom. This was a key feature in the rendering process, even the clothes get mixed perfectly with the design.
The inspiration came from minimalism and Scandinavian design (which are very related). The combination of neutral colors (black and whites) with the wood floor, both in harmony with the greenery made this bedroom a more pleasing place to stay/sleep… to live/dream.
It was widely acclaimed by the online community.We received a lot of reactions from our posts, and specially for the youtube video that we made ( https://youtu.be/CKNSXV-7uK4 ). This has been, by far, our most popular project. The usage of Unreal Engine, in both the design and rendering process, was the key to the success of our design. We even made available the scene for purchase in the UE4 Marketplace ( https://www.unrealengine.com/marketplace/aurum-bedroom ) and I have to say, it has been selling well and we are very happy about it.
Architect:

André Canales

Architect:

AURUM Studio