The boundaries between external and internal are quite nominal: the walls of the interior are coated with the same handmade bricks as the façade; the fireplace is shared by two zones, and huge panoramic windows, located on each side of the fireplace, can be moved apart to connect the living room and the terrace with a swimming pool. The central area of the house – living room, dining room and kitchen – shows the beauty of the bare roofing. The kitchen area is designed in such a way so that you can look after the children and cook at the same time: instead of a backsplash above the countertop there is a window through which you can see the kids' room.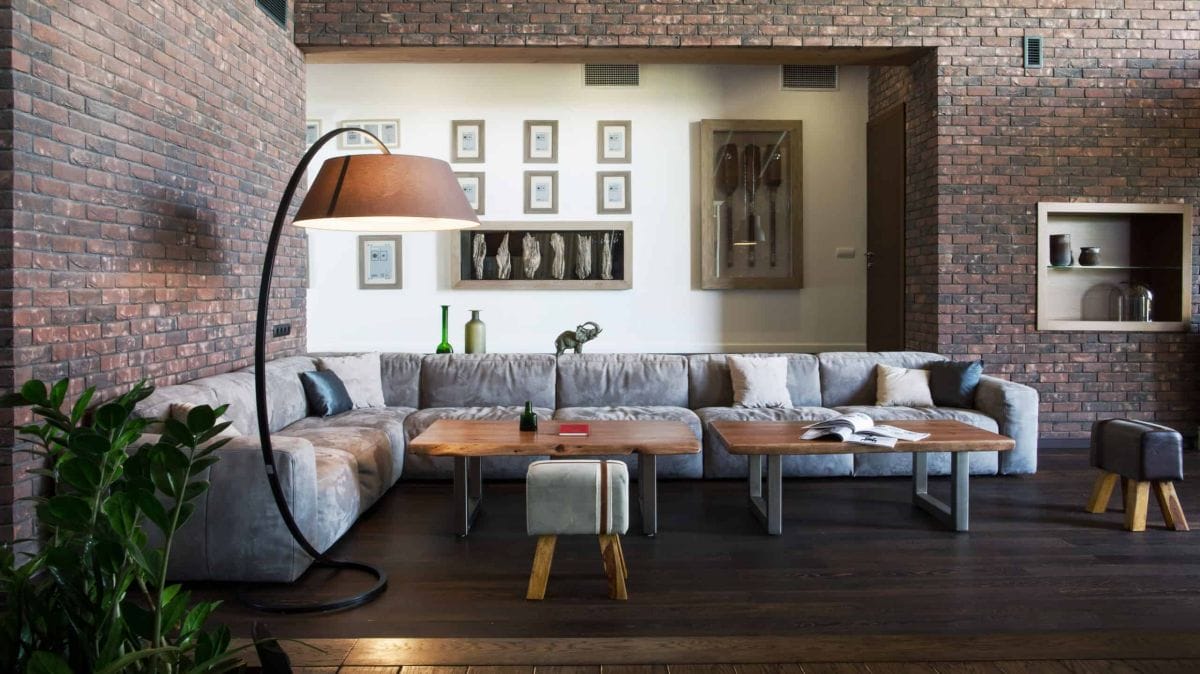 In the architecture of countryside house is based on the game with the contrasts: monumentality and lightness, traditions and modernity. Handmade bricks face the walls, which is effectively combined with huge panoramic windows. We have left naked the beams; the roof we made up the roof with toned wood.
In spite of visual "transparency" of architecture, the house has a system of heating and that's why it is capable for the real Russian winters: the heating is provided with convector under the windows, wall-type radiators and floor heating. One more interesting decision (simultaneously functional and decorative) — is integrated into a wall double-side fireplace: it heats and the guest's room and the terrace.
Thus, emphasizing the idea of interpenetration between the exterior and interior. The panoramic windows fully supported this conception on the sides of fireplace and finishing of interior walls with the same textured brick, which we used for the façade.
Uncovered basic components of the rooftop makes a complex spatial play, which turned into the overwhelming engineering and imaginative sythesis. Individual elements of the house is a two-sided chimney, "working" on the inside and on the patio. The dividers of the house are made of an artistic piece, lined with blocks hand-forming, the rooftop is secured with clay tiles and documented conditioned board.
founding partner / senior architect:

Evgeny Zadorozhniy