The interior was designed for the eight year old girl named Mary. The room with an area of 21.5 m2 is located in the apartment with mansard roof in Lviv, Ukraine. It was designed in light Scandinavian style. In this project we used a large number of furniture from Ukrainian manufacturers. The architecture of the building added its unique atmosphere to this room. This interior is divided into several main areas: play zone, work area and sleeping area.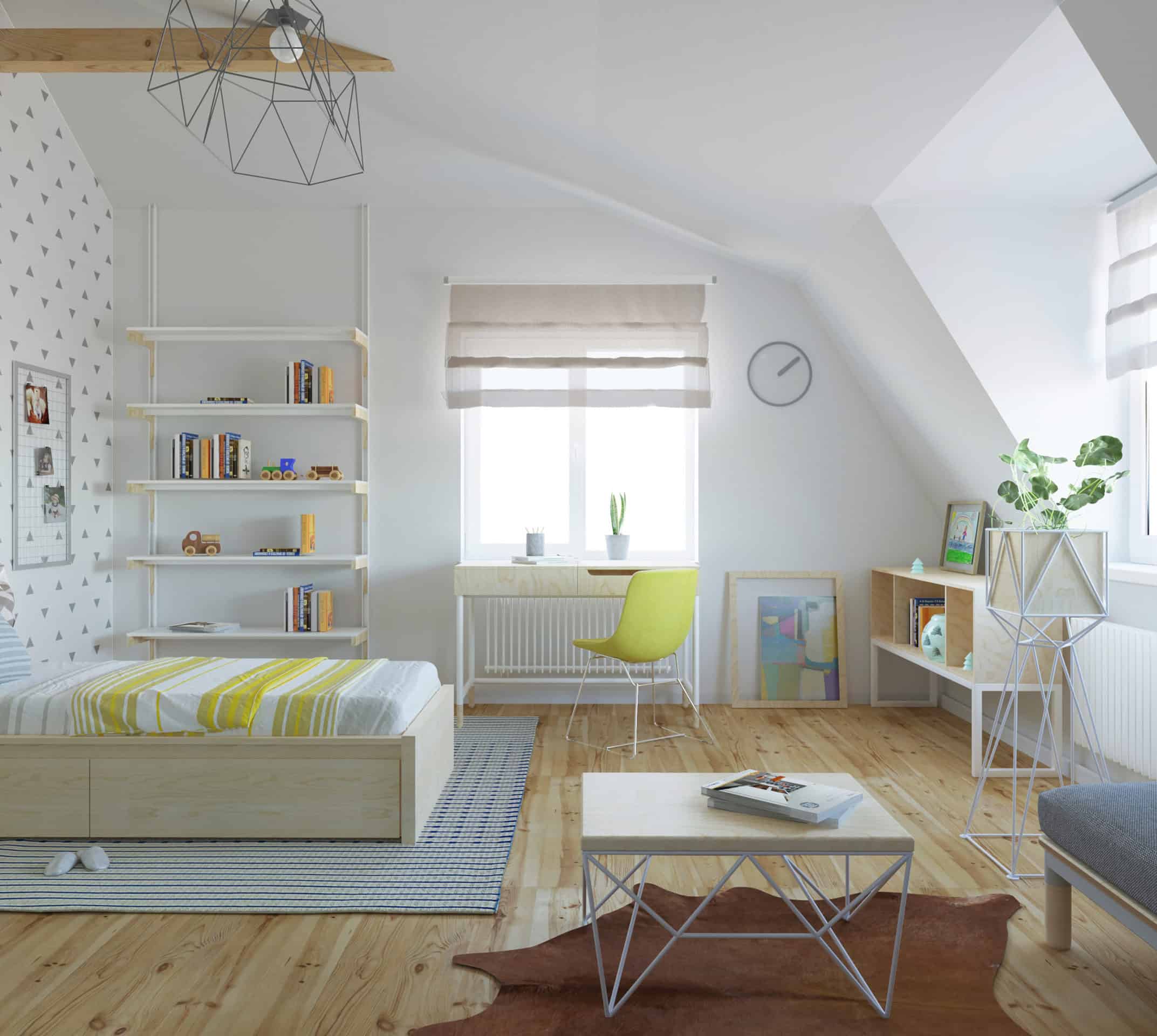 This room was designed for an active and cheerful child who loves to study and spend a lot of time with parents and friends. The purpose of the project was to create a functional and comfortable space. For a pleasant and cozy place of living.
The interior is designed in Scandinavian style. The mood was set by pine beams on the ceiling, which are a constructive element of the architecture of the attic mansard floor. Also, the stylistic choice was influenced by the wishes and character of the girl and her parents, owners of the apartment. The interior looks fresh and is designed in light tones with some color accents.
Customers really loved the design and this project has received many positive responses on the Internet. This project was successfully implemented and its owner is pleased to live in the space we created for her. We got a lot of positive emotions and invaluable experience from working on this object and we are proud of the result.
Interior Designer:

Maletych Design Studio