It's one my favorite projects. I really enjoyed working on it.
It's a master bedroom design project. It's light and bright-colored. Seems very natural and cozy. I wanted to make it more natural. That's why it's decorated with the picture with plant and some plants. Hope you enjoy it as much as I did!
This new plan was for the family with kids. It is a master bedroom. And the main idea was to create their own space for parents. That is why it also has a little privacy corner with armchair and light.
I have a lot of different ideas in my mind. And I am happy when I can realize them. The main idea was to make the room more natural. That is why there are plants in it. Also I used neutral and light colors.
I got many 'likes' and positive feedbacks for this project. It is very good to know people like what I do. Main idea of my creativity and my goal is to make people feel more happy. And I think that I succeeded.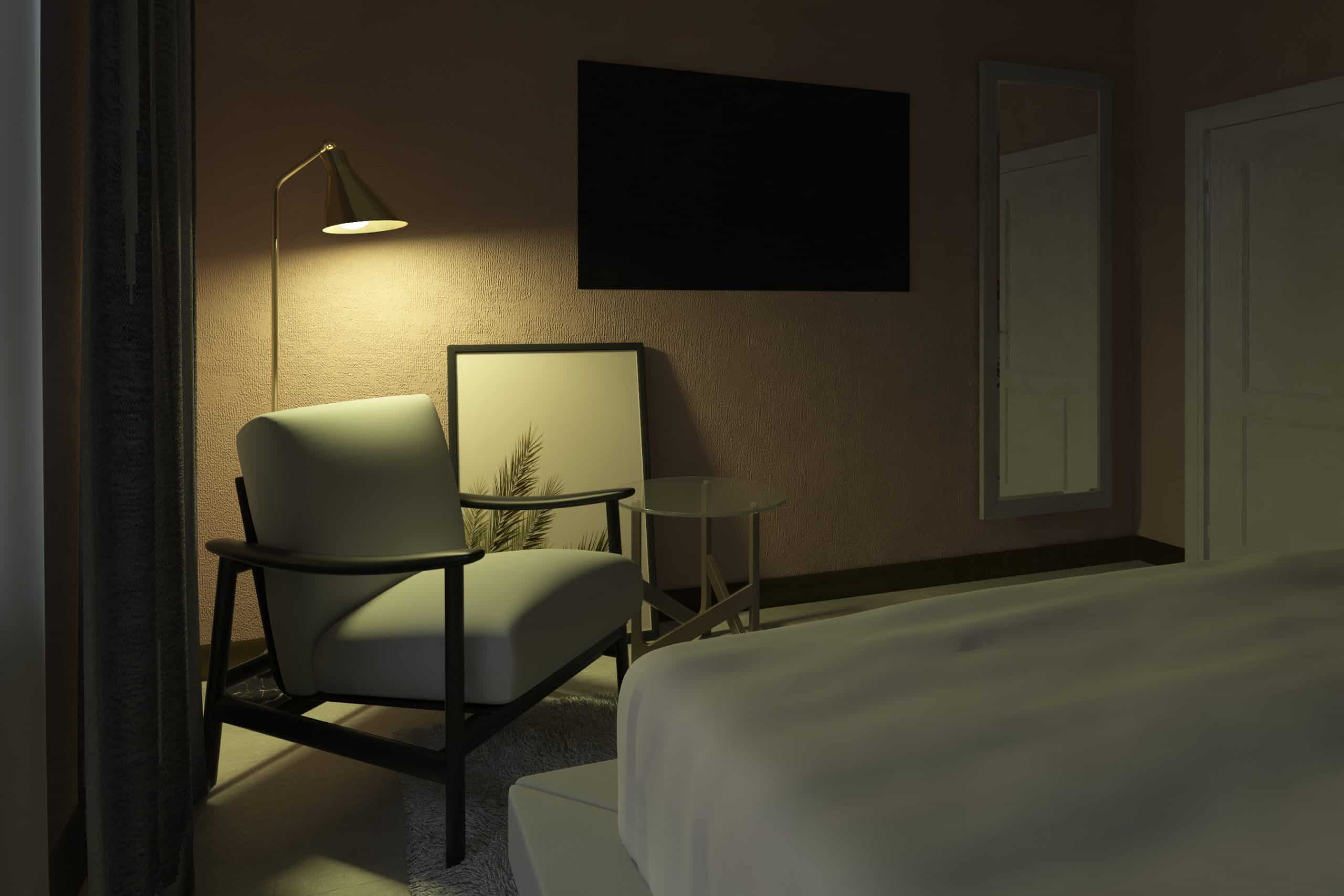 Interior Designer:

Yulia Kotelevskaya