Interior design decoration and 3D visualization project.
A peaceful space bedroom which was designed to test two different moods – nigh and day.
The color palette is from neutral grey tones, smooth concrete and natural wood.
The inner space was intended to projects a sense of tranquility and serenity which is related with the exterior peaceful environment.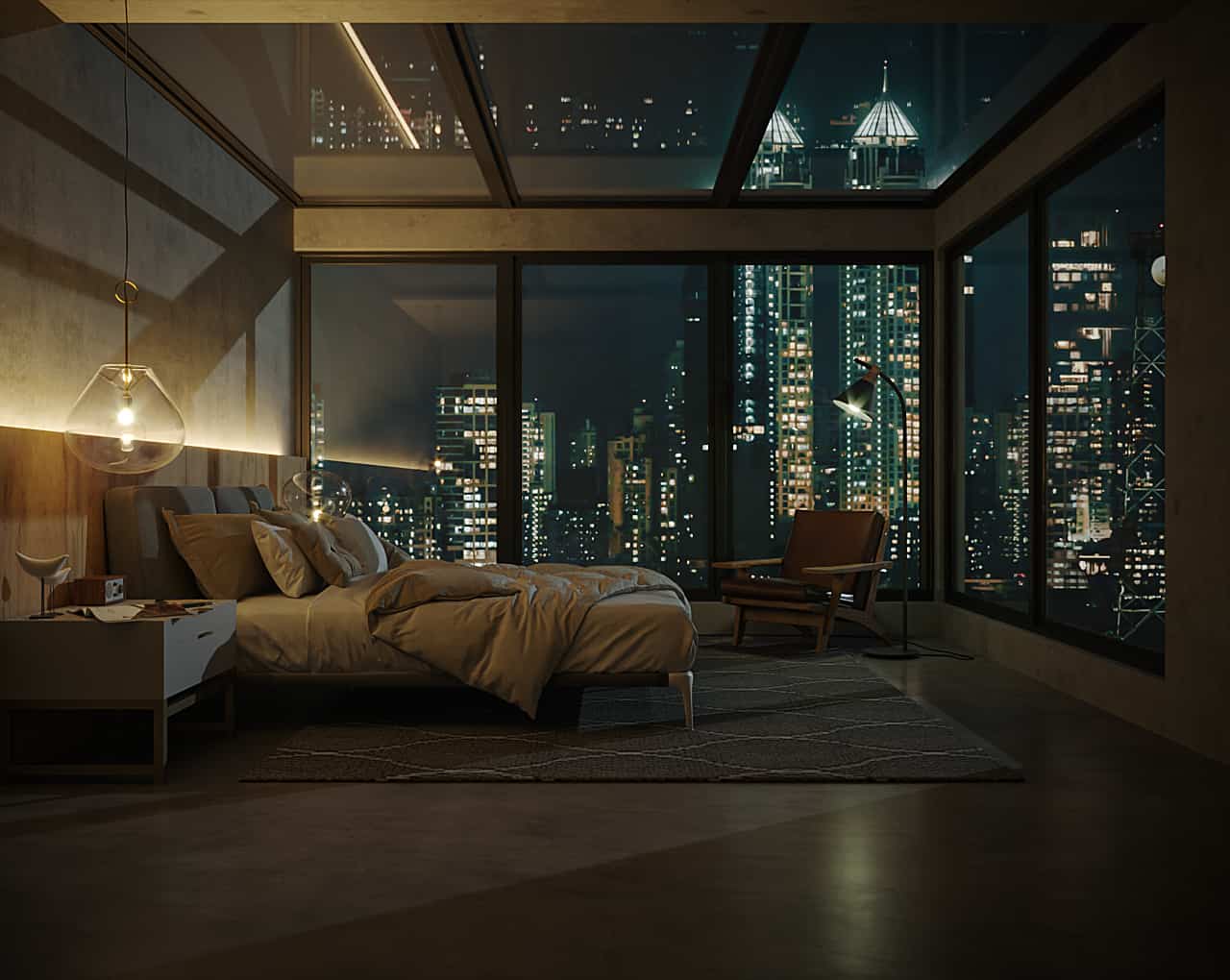 This was a 3D visualization project designed from a small class-contest to test two different ambiances feelings as well all material textures, lightening and decoration composing.
It was also an excelent practice for testing some visualization and representation skills in architecture.
Materials, textures and color palette were design to project a sense of neutral tonality, contrast and volume for the inner space.
A smooth concrete was picked for the floor pavement to capture reflections and achieve a sense of continuity plan for that space. A medium rough concrete for the wall to get some expression when the light bounces on it. Small details of wood to give a sense of warmness and create relations between concrete and glass openings.
Despite this was a 3D visualization project it has received positive criticisms as well good reactions.
We think at this "present-future" more and more people are adopting kind of a minimalism sense of life in which will rule the "Less is More" for the good sake of this planet world.