Design study for a luxury residential. Located at the island of Boracay, Philippines.
The main entry point is located at the back of the house. Giving access directly to an Infinity pool overlooking the whole villa. The topmost floor gives the best vantage point.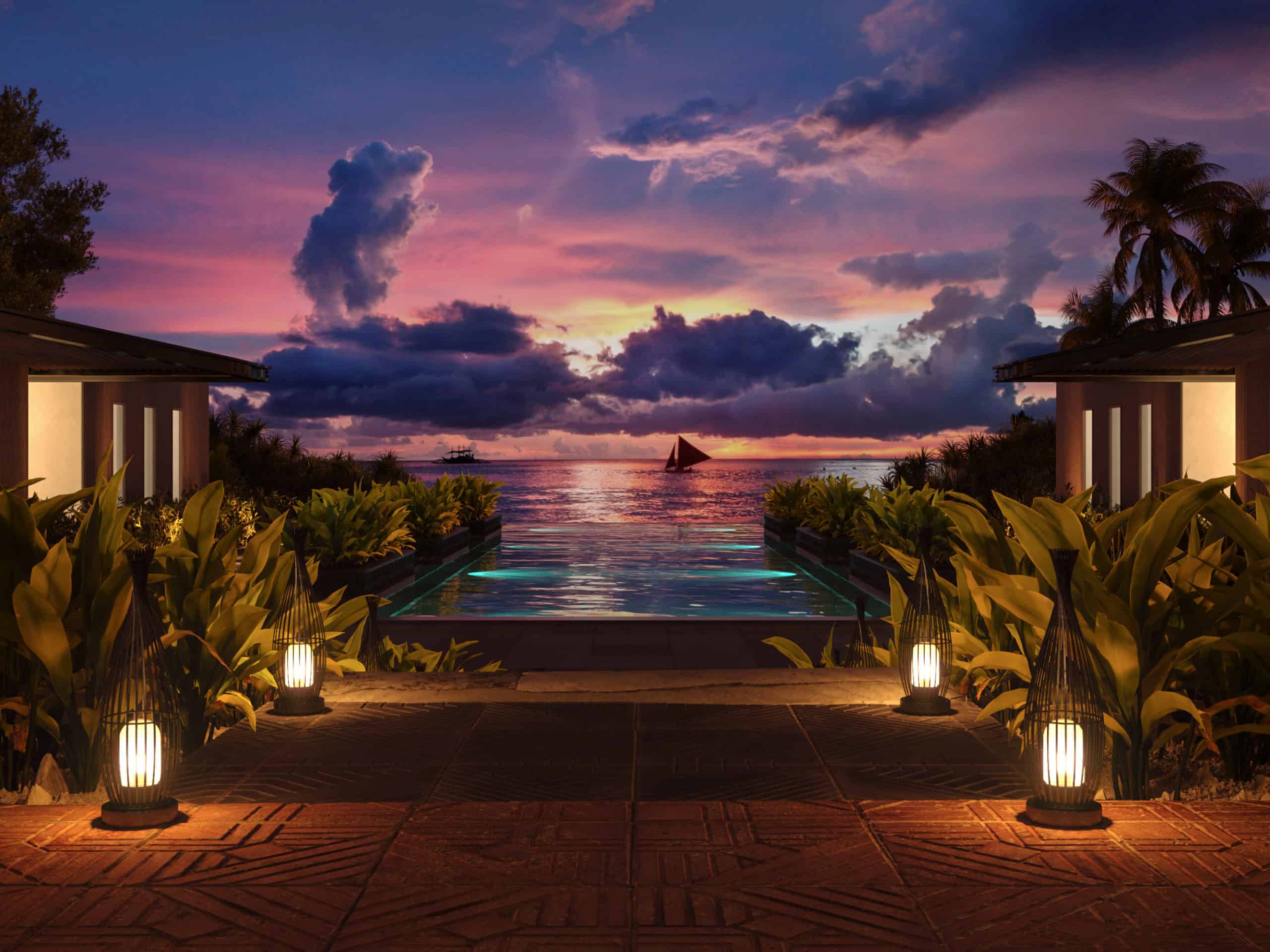 The project was for a family of 6. Separate villas at the bottom were requested for the regular guests and frequent hosting of house parties. The open plan upon entrance gives a relaxing feeling as it was surrounded by nature. It gives the feeling of living within the environment.
The style was a play of shapes. Mostly sketching on primary shapes then adding secondary and the details and tweaking to fit the desired outcome. I have produced quite a handful of sketches before coming up with the final design.
I have learned a lot in the design stage. People were amazed with what they saw. Others quoted "paradise". I am satisfied with the end results and this is my favorite so far.
My tip is do everything with passion.
Architect:

Marchitect.Obramaestra

: